Introduction: Gena Philibert-Ortega is a genealogist and author of the book "From the Family Kitchen." In this guest blog post, Gena reflects on some of her favorite genealogy topics that she's researched for the GenealogyBank Blog.
One great thing about working as a writer is that you have the opportunity to research and learn about a variety of subjects. Through my work on the GenealogyBank Blog I've had the opportunity to write about some of my favorite genealogy topics and expand my knowledge of records and history in the process. What are my favorite GenealogyBank Blog articles? Check out the following personally-chosen list.
Titanic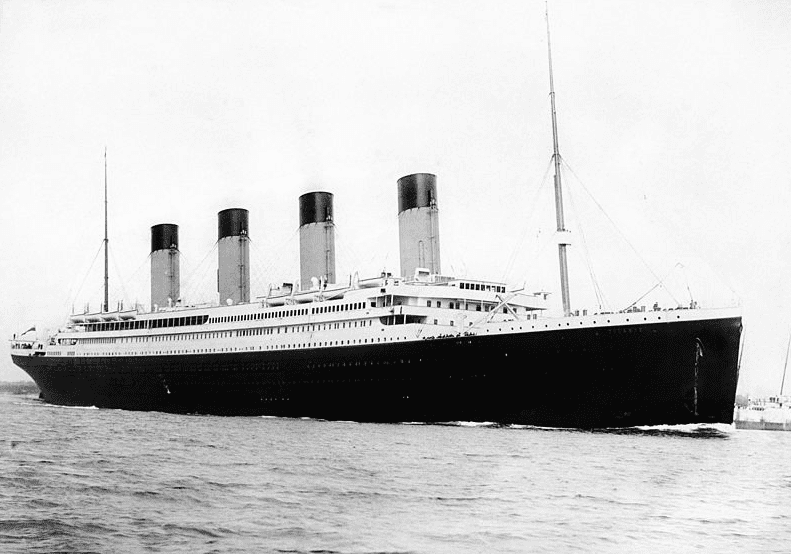 One of my interests is the sinking of the Titanic. I probably share that interest with many of my fellow genealogists, who find the study of Titanic history fascinating. Probably no surprise to regular readers of this blog, the two aspects that I am particularly interested in are: the food that was served on the Titanic; and the women, passengers and staff who were aboard that fateful voyage. Luckily for me I was able to write some articles about this, including Tracing Titanic Genealogy: Survivor Passenger Lists & More which looks at some of the Titanic passenger lists with names that you can find in historical newspapers in the days and weeks after the tragedy. The subject of food on the Titanic could fill a whole book, and it has, but I took a brief look at what passengers ate in the article Eating on the Titanic: Massive Quantities of Food on the Menu.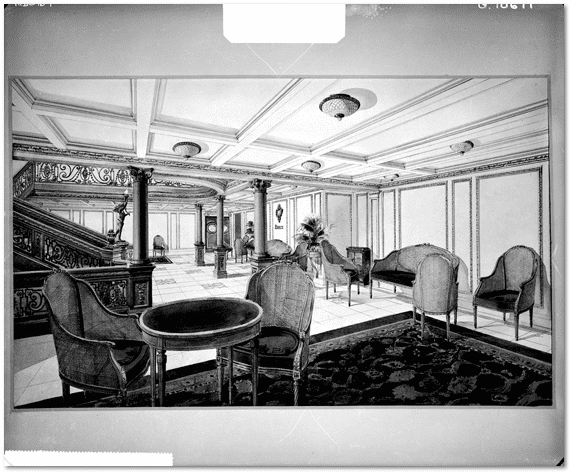 Women: Tracing Your Female Ancestry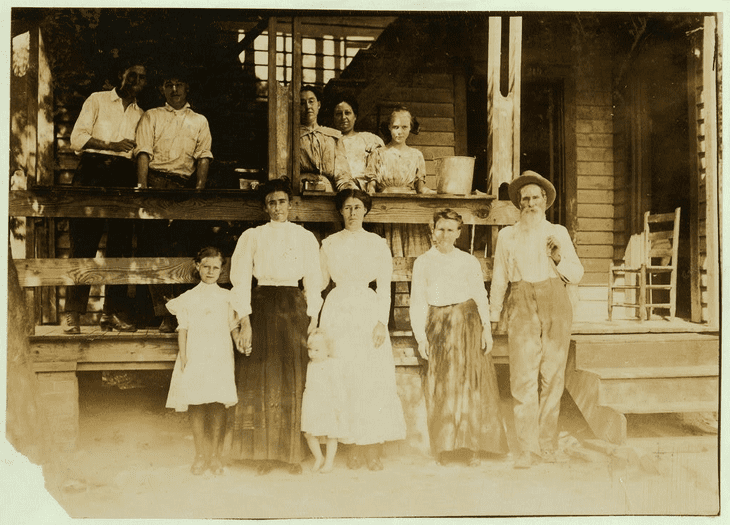 I've had the opportunity to write about female ancestors quite a bit, including how to trace them, and unique sources to use. One of my favorite articles about female ancestors on the GenealogyBank Blog is one that I didn't write. A must-read for every genealogist is Mary Harrell-Sesniak's 8 Genealogy Tips for Tracing Female Ancestry. Do yourself a favor and read and re-read this important post to better understand how to find your female ancestors. If you want to learn more about name variations, another one of Mary's articles, Ancestral Name Searches: 4 Tips for Tracing Surname Spellings, is very helpful. Sometimes it's the way we search that makes it difficult to find our ancestors in the newspaper.
Researching Old Newspaper Advertisements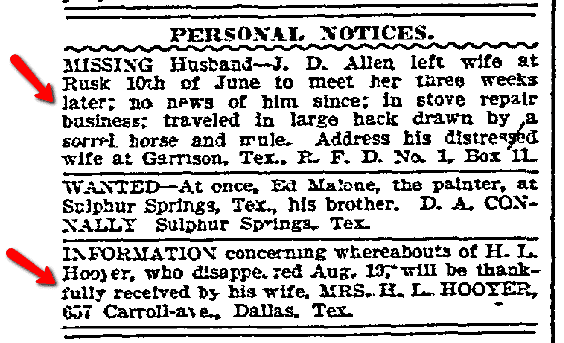 I have to admit that the one aspect of newspaper research I would have never guessed that I would enjoy is the advertisements. It's here that you can learn everything, from what your ancestor valued by perusing the Lost and Found advertisements, to the heartbreaking advertisements women placed looking for missing (or perhaps purposely absent) husbands. Think old newspaper advertisements have nothing to do with "real" genealogy? Take a look at some of the rich content newspaper ads provide in my articles How to Use Newspaper Lost & Found Ads for Genealogy Research and Missing Men: Lost Husband Ads in Newspapers for Genealogy.
Ephemera
I love ephemera. It's such an important part of genealogy but it's something not many family historians are familiar with. Ephemera are loosely defined as items that were not meant for long-term archiving. Such items might be letters, postcards, images, maps, posters, even newspapers. Ephemera tend to be things that are thrown away. Not only are newspapers an important source for genealogy researchers, they even give us a look at our ancestors' ephemera. For example, letters of all kinds are published in the newspaper. You can learn more about researching correspondence in the newspaper from the article Genealogy Tips for Researching Letters in Newspapers. Another helpful article, Dear Mother: Family Letters and Your Genealogy, points out that not all family letters remain private between the writer and recipient. In some cases, letters were printed in the newspaper giving us a glimpse into our ancestors' lives. Probably one of my favorite projects was researching the article Finding Ancestors' Names Can Be Child's Play: Paper Doll Comics. I was very surprised to learn that children (and in some cases adults) were encouraged to send in paper doll fashion designs. These were published along with the name and address of the creator. Just one more way kids were documented in the newspaper.
Food History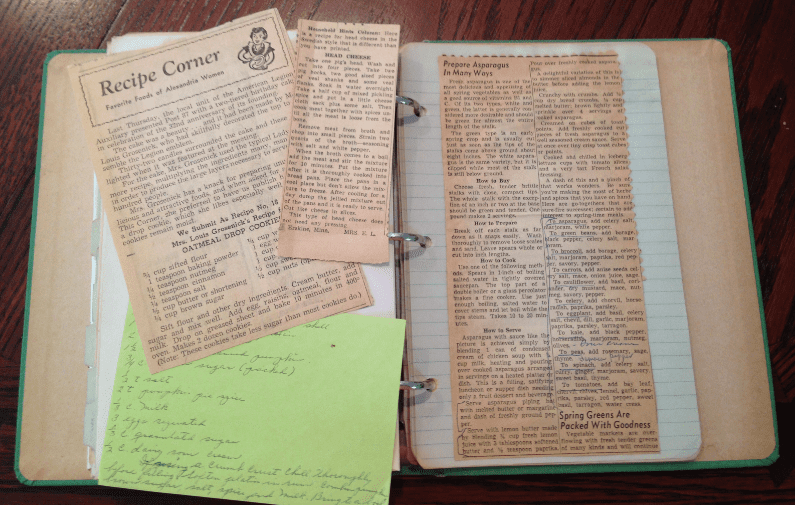 A question I'm often asked at genealogy presentations is: why should a family historian care about food history? The answer is quite simple: food history helps us better understand our ancestors, and brings interest to the stories of their lives. When I ask family historians to think about a Thanksgiving from the past, it's the people who were there, the stories, and the memories of what was served that flood their memories. Those stories deserve to be written down to be enjoyed by our descendants. Want to know more about food history? Check out these articles: Rationing Thanksgiving Dinner during World War I; The First Foodie: Clementine Paddleford; and Find Grandma's Recipes in Old Newspaper Food Columns. Take some time to peruse recipe columns in the newspaper from your grandma's and great-grandma's hometown to see if she submitted her favorite recipe to the newspaper, and if you happen across one join GenealogyBank's Old Fashioned Family Recipes board and share it with the Pinterest community.
Why read the GenealogyBank Blog? Because it is where you will learn more about genealogy, history, and newspaper research. Whether it's tips, new ideas, new content or personal research examples, you'll find them here (check out this one written by Scott Phillips about a GenealogyBank member's discovery: A Fascinating Genealogy Success Story: Mystery of Missing Ancestors Solved). The GenealogyBank Blog provides you with continuing education for your newspaper research and genealogy in general.
Have a favorite GenealogyBank Blog post? Let me know what it is in the comments section below.
Happy reading!
[bottom_post_ad]
(Visited 52 times, 1 visits today)