We are all grateful for our mothers—but Tony Cavallo of Lawrenceville, Georgia, has been especially grateful for his mom, Mrs. Angela Cavallo.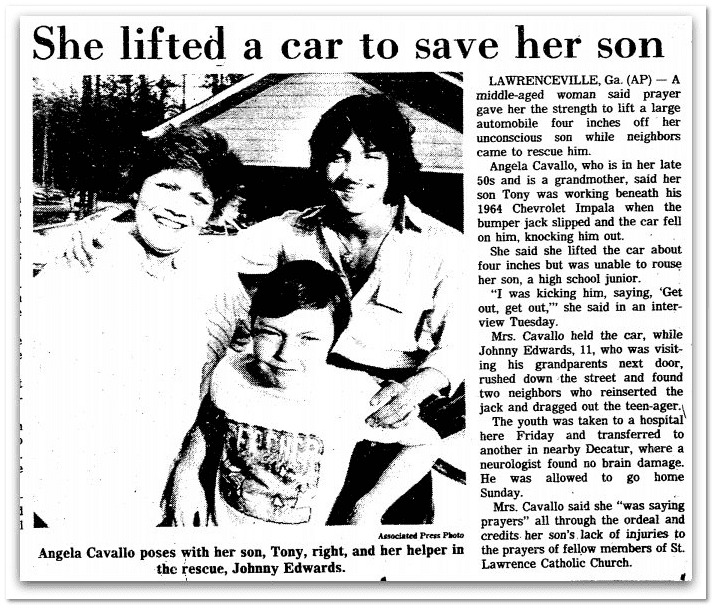 Friday 11 April 1982 was a day like any other. Tony Cavallo was in the driveway fixing his 1964 Chevy Impala. Suddenly the jack collapsed and he was knocked unconscious, pinned under the car.
His mother came to the rescue with superhuman strength: with a prayer in her heart she reached down and lifted the car while the neighbor boy, Johnny Edwards, ran calling for help. "I was kicking him, saying 'Get out, get out,'" while waiting for help to arrive, she said in an interview. Quickly the neighbors rushed to help and pulled Tony to safety.
Wow—with her phenomenal supermom strength she picked up the car and kept it off her son until help arrived. Now that's the power of a mom's love!