If you or any of your extended family members are descendants of Pocahontas and descendants of Pocahontas and John Rolfe, you'll want to read this recent article from Popular Archaeology: Archaeologists rebuild 1608 church where Pocahontas was married.
The June 2015 issue of Popular Archaeology details the story of the archeologists who found the original site of the church in Jamestown, Virginia, where Pocahontas and John Rolfe were married 401 years ago, on 5 April 1614.
Archeologists are rebuilding a replica of the church on the site. Here is a companion Youtube video showing how this rebuilding is being done: Experimental archaeology: bringing Jamestown's early church to life.
Tracing Pocahontas Descendants
The marriage between Pocahontas and John Rolfe worked to form a unity among the English settlers and Native American indians during the course of their matrimony. In 1616 John Rolfe and Pocahontas traveled to England and stayed for 10 months. While living in England, Pocahontas birthed her first son, Thomas Rolfe. In March 1617 they set sail to return to Virginia, but as the ship was heading down the river Thames, Pocahontas (then renamed Rebecca Rolfe) fell sick. She was taken ashore in Gravesend, England, where she died. Her son Thomas also fell ill, but recovered and continued living in England with family members. She was buried there on 21 March 1617 in Saint George's Church cemetery.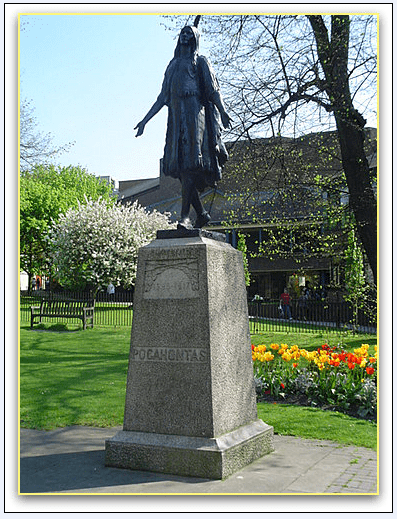 According to Wikipedia:
Pocahontas and Rolfe had one child, Thomas Rolfe, who was born in 1615 before his parents left for England. Through this son, Pocahontas has many living descendants.

Two of Pocahontas's descendants have become First Lady of the United States, both First Lady Edith Wilson and First Lady Nancy Reagan.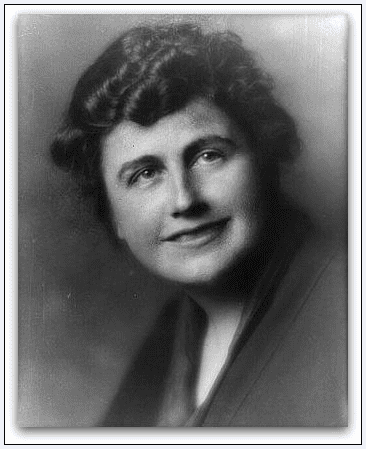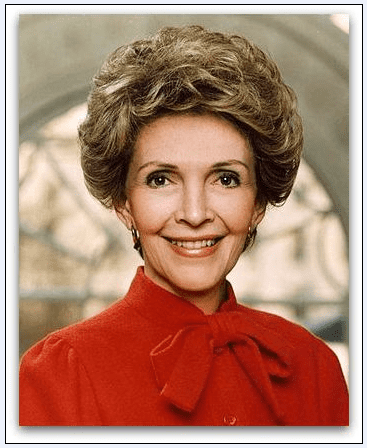 Did you know?
Pocahontas was known by many different names during her lifetime. She was a Powhatan Native American and it was common for Powhatan Indians to have several names. Pocahontas's other Powhatan names included Matoaka and Amonute. When Pocahontas was captured during Anglo-Indian hostilities she was taken back to England. There she learned English and converted to Christianity to fit her new English community. She was then used as a model for the rest of English settlers, showcasing the success in turning Indians into civilized settlers. She also changed her name to Rebecca upon her new way of life.
The Pocahontas genealogy highlights a rich history. This unique family line ties together a violent relationship between the American settlers and the Native Americans. The marriage of Pocahontas and John Rolfe brought a period of peace between the two conflicting groups.
Do you know if you are related to Pocahontas?
If so – tell us how.
Related Articles: