Introduction: Gena Philibert-Ortega is a genealogist and author of the book "From the Family Kitchen." In this guest blog post, Gena searches old newspapers to show how much good family history information can be found in our ancestors' letters published in newspapers.
Newspapers have a long history of publishing letters. Many of us are familiar, thanks to the movie National Treasure, with the "Mrs. Silence Dogood" letters that were actually penned by 16-year-old Benjamin Franklin. These 14 letters, published in his brother James's newspaper New-England Courant during 1722, allowed the young Franklin to fulfill his dream of having his writing published. These letters were so convincing that several men proposed marriage to the "widow" who wrote them.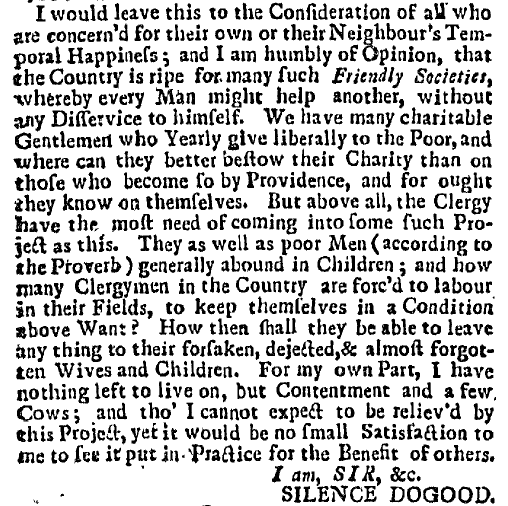 For some people, letters published in the newspaper are the only opportunity they have to be a "published" author.
Correspondence is an important—yet often overlooked—resource for genealogy research. It's through a letter found by a cousin that I learned more about a 4th great-grandmother's family. Another letter published in a newspaper helped me to confirm a World War I solder's service.
When you think of letters, think outside of the proverbial envelope. Yes, letters are often a home source or housed in archival collections. But remember that letters have long been published in the newspaper. Whether written specifically to the newspaper, or those that were never meant for public consumption, letters found in the newspaper can be an important addition to your family's story. At the very least they provide a place and time for your ancestor. But they can also contain important details such as organizational affiliations, military service, and the names of other family members.
Did your ancestor write a letter that was published in the newspaper? There's a good chance they did, considering the types of letters spotlighted in this article and others that we have discussed on this blog before, including letters to Santa and letters written home by soldiers.
All of the following examples are from GenealogyBank's online Historical Newspaper Archives.
Letters to the Editor
While we tend to stereotype Letters to the Editor as something people write when they are passionate about an issue or angry about an article, these letters can have varied content. I love this example written by James H. Baum honoring a fellow "Forty-sixth Regiment" Civil War soldier.
Baum wrote:
"Ned" Whitman was an universal favorite. Everybody liked him, officers and men alike. He was approachable at all times and never wore his honors on his sleeves…Among all those I saw no soldier in our army was more graceful on horseback as "Ned" Whitman. Horse and rider, when in motion seemed as one.
Imagine finding this wonderful tribute about an ancestor written by someone who served beside him during the Civil War! This letter shows that we can sometimes find information about an ancestor by searching those who were part of their community.
What about a letter that listed an organization that your ancestor belonged to? Such is the case in the following written by H. J. LaQuillon, who was the secretary to Local No. 174, Brotherhood of American Railway Express Employees. His 1918 letter to the New Orleans Times-Picayune voices his displeasure about an article that was published having to do with unions.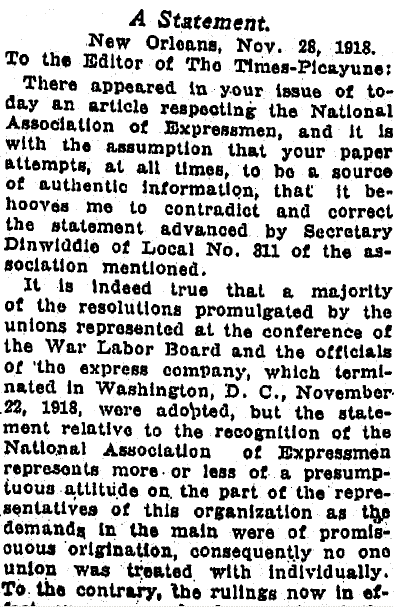 This letter not only provides us with his organizational affiliation—an important clue to his occupation—but also a glimpse into his life.
Letter Writing Contests
Did someone in your family (an adult or child) enter a letter writing contest? Newspapers and other groups once held letter writing contests. In these types of articles you may see the name and address of the person, whatever prize they won, and perhaps a sample from their letter.
In this example of a New Jersey letter writing contest, sponsored by the newspaper and an exposition that was being held, women discuss what they learned or give their recommendations about the local exposition. In this article, the newspaper listed letter writing winners along with their addresses and prizes.

Then little by little the Trenton Evening Times printed the actual letters in the newspaper.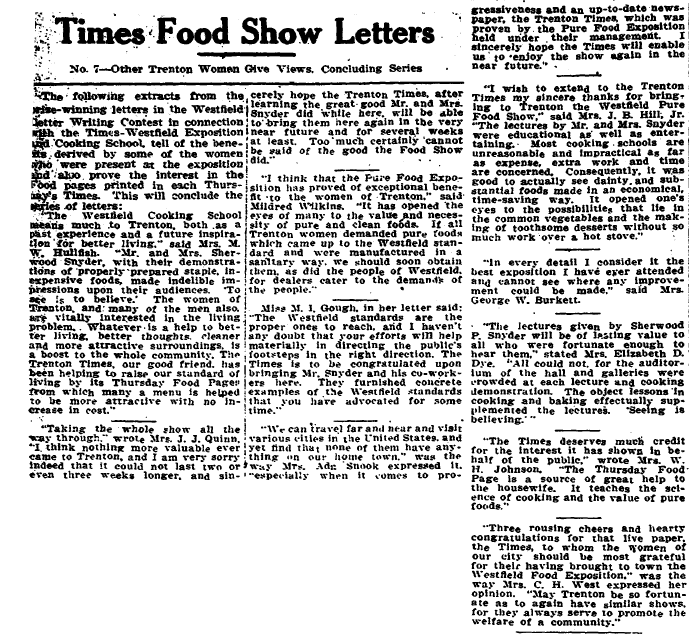 While one of your ancestors may have taken part in a local letter writing contest, don't forget that national contests may have also occurred with the results listed in the newspaper. This article is about a 1938 letter writing contest sponsored by American Beauty Flour. Winners were from Texas, Missouri, and Illinois. This Texas newspaper made a point of highlighting the Texas winners.
Post Office Letters
One of my favorite sources of names in newspapers is the list of those who hadn't picked up their mail at the post office. While you won't see the actual letter in this type of article, you will get your ancestor's name. Maybe your ancestor was a procrastinator, and thanks to that trait you can place them in a specific time and place because they had letters waiting for them!
This 1840 list includes nine different post offices in Connecticut along with the names of the postmasters.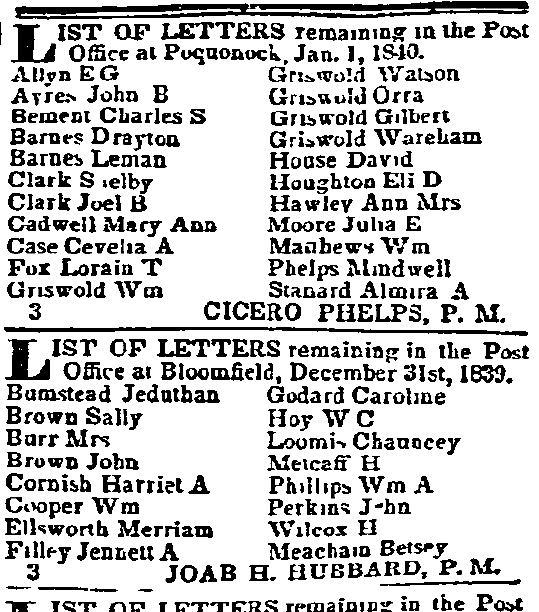 Contrast the above article with this newspaper list that is separated according to gender and then includes letters that are "unmailable."
Genealogy Tip: Many of these lists of unclaimed letters held at the post office can be found in the Tables & Charts archive of GenealogyBank.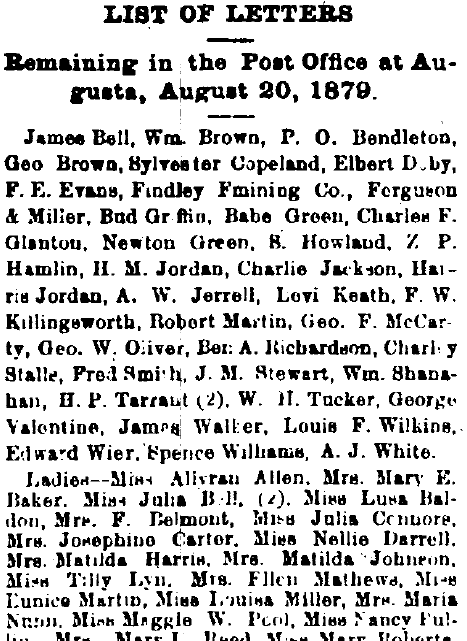 Newspapers are great sources for information on the common man, woman and child. There's a good chance that even if your ancestor wasn't featured in an article, their name was published because of a letter they wrote or a letter they forgot to pick up.
Genealogy Tip: In order to pick up a reference to an ancestor mentioned by someone in another city or state, make sure to conduct your initial search broadly, without limiting your results by place.