Did you know that Irish marriage & death records were routinely published in American newspapers? Or, that passenger lists of arriving Irish immigrants printed in U.S. newspapers actually contain MORE information than was printed in the Federal Passenger lists that genealogists commonly use?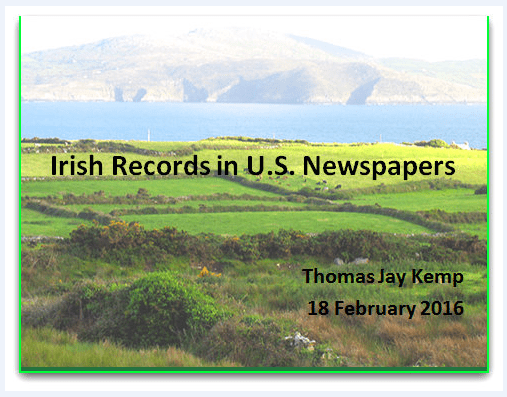 I want you to get the most out of the deep depth and variety of records in GenealogyBank, so I prepared this webinar to show you where to find these important records for Irish American genealogists. The free webinar is posted at: http://familytreewebinars.com/download.php?webinar_id=439
Tell us who your Irish ancestors were. Where were they from? How old were they when they arrived? What was their life like in the old country and here?
Share their story with us in the comments section below.
Related Irish American Genealogy Articles: