I was kicking back on Sunday night when FamilySearch sent me an alert – a "hint" that they had found a match in my online family tree for an obituary in GenealogyBank. With just a click or two I was adding relatives named in that obituary that I did not already have in my tree.
Wow. This is great.
How did that happen?
I use the free site FamilySearch for my online family tree.
FamilySearch automatically searches all of the billions of records on their site – including GenealogyBank's obituaries.
FamilySearch spotted the match and then sent me this alert.
When you click on the blue "See the Obituary" button it takes you to a landing page with other GenealogyBank obituaries that FamilySearch also matched to persons in your family tree.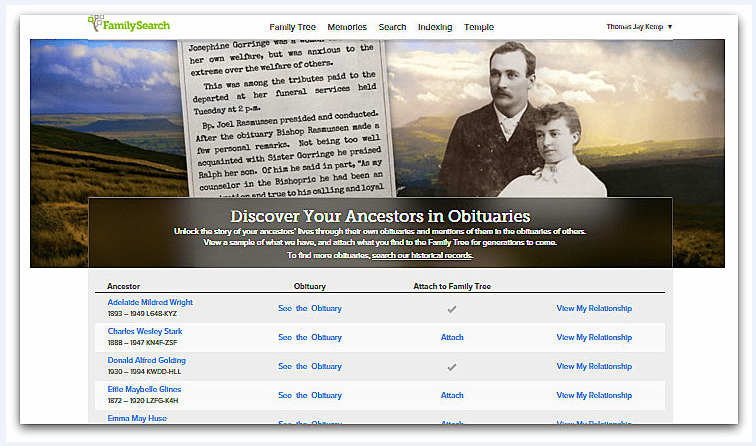 Terrific – 19 of my relatives are matched on this landing page.
No extra effort on my part – I put my family tree online on FamilySearch and now they automatically send me "alerts" when they match a GenealogyBank obituary to someone in my tree. I looked at each hint – and these matches are 100% accurate. Wow. It doesn't get better or easier than that.
I clicked on these hints and in seconds was reading and linking these obituaries to my tree.
Bonus: FamilySearch also makes it easy to attach any newly-found relatives mentioned in the obituary to my tree.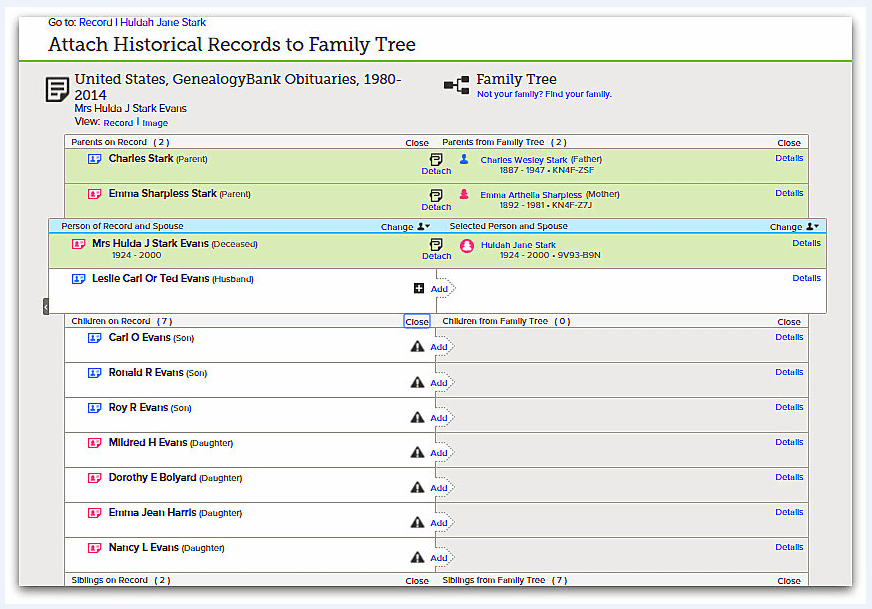 Because I am a GenealogyBank subscriber, I can simultaneously read and evaluate this research suggestion that FamilySearch sent me to decide if this is in fact my relative.
It is.
With just a few clicks I can add the additional names given in the obituary to my tree. This is terrific.
Note: FamilySearch International (FamilySearch.org) and GenealogyBank are partnering to make over a billion records from GenealogyBank's obituaries searchable online. The tremendous undertaking will make a billion records from over 100 million U.S. newspaper obituaries readily searchable online. The newspapers are from all 50 states and cover the period 1730 to the present. Find out more at: https://www.genealogybank.com/family-search/
Related Articles: