Introduction: In this article, Melissa Davenport Berry presents the third story in her series exploring an aspect of Puritan life in the 17th century Massachusetts Bay Colony that is often overlooked: paternity and child support cases. Melissa is a genealogist who has a blog, AnceStory Archives, and a Facebook group, New England Family Genealogy and History.
My last two stories covered the paternity cases of Joseph Mayo, who in the 17th century fathered children with two unwed women from Newbury's most prominent pioneer families. The children bred by Mayo make up several generations of the sons and daughters of Old Newbury.
The maritime annuals are filled with colorful tales of these descendants. Among them is Revolutionary War privateer Cutting Lunt, whose distinguished career included serving as third lieutenant on the famed Bon Homme Richard under Captain John Paul Jones.
Cutting descends from Joanna Adams – the illegitimate daughter of Hannah Adams and Joseph Mayo – who married Joseph Lunt. He got his name from his father; they both got it from his paternal great grandmother Mary Cutting, married to Daniel Lunt.
Cutting was born in Newbury in 1741 to Cutting and Deborah (Jaques) Lunt. He married Mary Gerrish, who descends from Elizabeth Mayo – daughter of Sarah Short and Joseph Mayo – who married William Gerrish.
GenealogyBank's Historical Newspaper Archives served up some great finds on Cutting Lunt. One is from a Newburyport Morning Herald article "Reminiscences of the Revolutionary War" that was published in 1848. In this article, Cutting is named as one of the 17 chaps with Captain Offin Boardman who captured the 200-ton British ship Friends under the command of Captain Archibald Bowie in January 1776. The article reported the legendary moment when Boardman and his crew tricked the Brits and got one of the first prizes for the Port.
Acting as commodore, Boardman led three whaleboats out to the British ship. He asked where the ship was from, and where the crew was bound. Bowie replied: "From London, and bound to Boston," and then asked where he was from. Boardman told him "From Boston" and offered to pilot the Friends to shore. His offer being accepted, he boarded the quarterdeck and shook the captain's hand. While Boardman chatted Bowie up his crew took the British ship.
According to sources, some of the booty on board the Friends included 52 caldrons of coal, 86 butts and 30 hogsheads of porter, 20 hogsheads of vinegar, 16 hogsheads of sauerkraut, and livestock.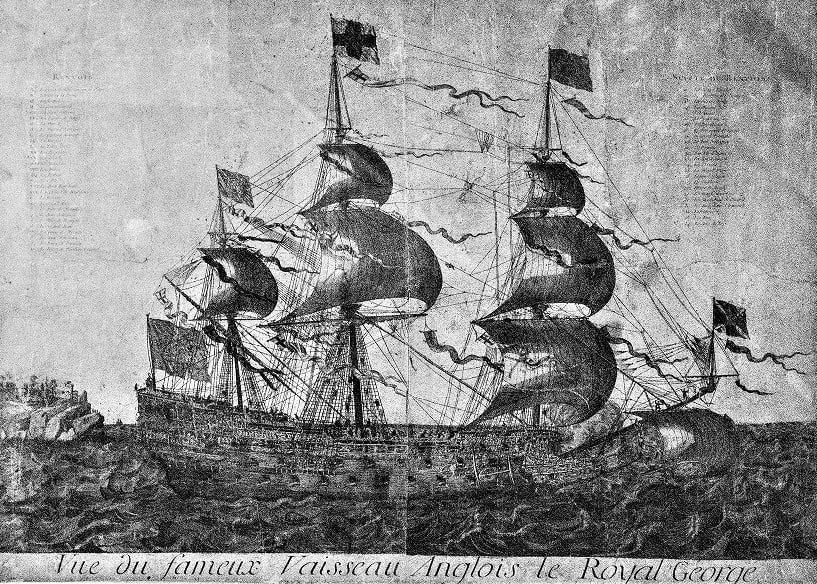 One hot item that came off that ship graces the walls of the Museum of Old Newbury today. It is an engraved print of the fleet ship Royal George, the pride of the British Navy. Cutting is suspected of being the one who lifted it from the cabin of Captain Bowie.
Here Cutting is mentioned in another Newburyport Morning Herald article "Pilots of America," this one published in 1863. Cutting is named along with his kinsmen, all who descend from Henry Lunt, "one of the original settlers of Newbury in 1635." The Lunt men are all noted for their "personal courage and patriotism.
Captain Ezra Lunt, who was at Bunker Hill, is well recorded in a diary written by Paul Lunt, Cutting's brother. Cutting is noted with his cousin Henry as having served with John Paul Jones. The most victorious and monumental engagement they shared with Jones was with the British ship Serapis.
Along with other Lunts, Cutting Lunt was captured and imprisoned in Old Mill Prison in Plymouth, England. He was there for two years. I found him listed with many other brave sons of Newbury in the Pennsylvania Packet newspaper.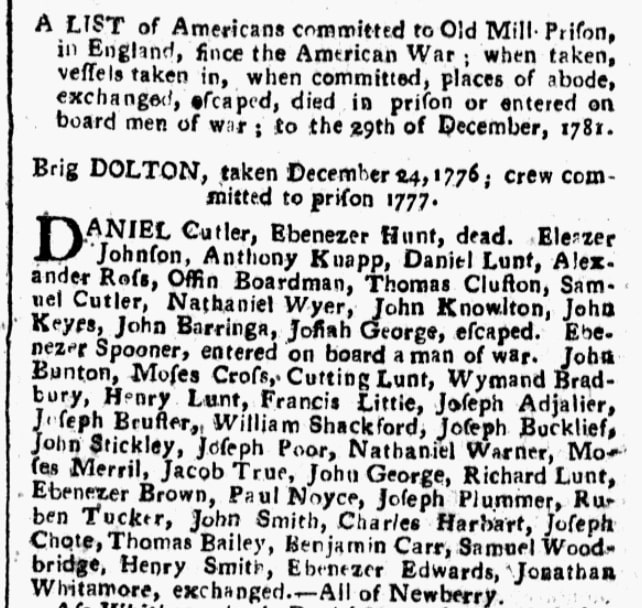 Cutting served as master of the privateer Independence under Captain William Nichols and was master for Captain William Coffin on the ship America, owned by merchant Joseph Marquand. The ship and her crew were lost at sea. Many good men of Newbury were lost that day.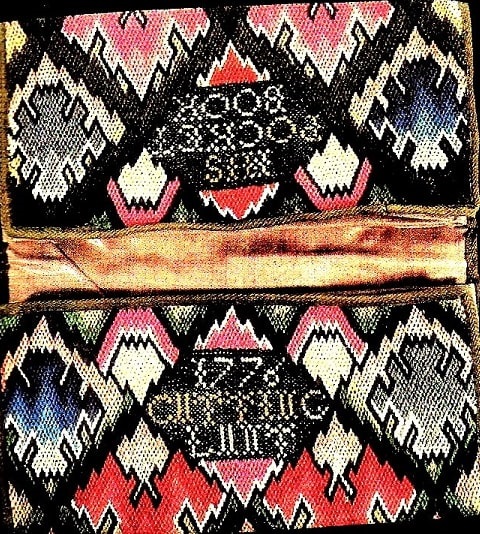 The Museum of Old Newbury has a special relic in their collection that was owned by Cutting. It is a hand-stitched pocketbook donated by his great grandsons George and John Lunt in 1924. In fact, the museum is loaded with Lunt family treasures. Check out their website Museum of Old Newbury.
Special thanks to Susan Edwards, Executive Director of the Museum of Old Newbury.
Check back for more 17th century paternity cases and the related family lines.
Related Articles: