Introduction: In this article – part of an ongoing "Introduction to Genealogy" series – Gena Philibert-Ortega discusses one of the most important documents for genealogy: a birth certificate. Gena is a genealogist and author of the book "From the Family Kitchen."
Do you need to find the date when your ancestor was born? No problem – get their birth certificate! Unfortunately, it's not that simple, and not everyone in your family tree – especially once you get further back in time – will have a birth certificate. It's time to take a closer look at birth certificates and how to use them in your family history research.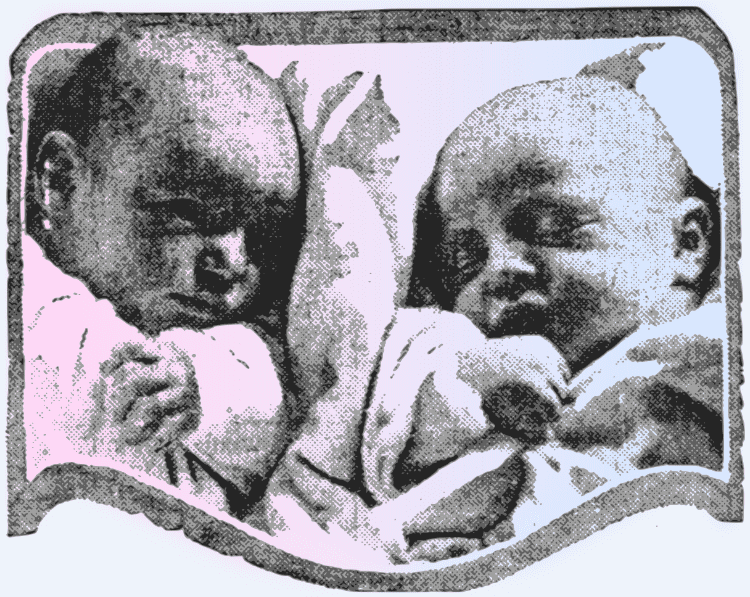 Why Birth Certificates?
Birth certificates are an important resource in linking a child to their parents. Depending on the era, birth certificates include the name of the child (however, that may be only a surname if the child wasn't yet give a first name), birth date and place, parents' names including mother's maiden name, parents' occupations, how many children the mother had previously – and in some cases, even whether the birth was illegitimate.
So, birth certificates help us answer questions about an ancestor's parents and their birth family. This original source is typically created at the time of the birth or shortly thereafter, except in the cases of delayed birth certificates. The informant on the birth certificate is often a parent, making it a good source for information.
Who Has a Birth Certificate?
The simple answer to the question "who has a birth certificate?" is: not everyone. Registering of births was not consistent throughout the United States. While some states started in the 1800s, other states didn't get on the bandwagon until the 20th century – and even then, the compliance may have been spotty at best. It's important to become familiar with the place where your ancestor was born and what was required, if anything, in regards to registering births in that place at that time.
If your ancestor's birth wasn't recorded by the government, don't despair. Alternatives to birth certificates exist, including records kept by midwives, churches, and of course mentions in the newspaper. Also, consider what other genealogically-relevant documents might list a person's age or birthdate.
Birth Certificate Availability
1955, 1915, 1911, 1905. Looking at the chart below you might be questioning why states didn't start recording births at the same time, or why some started so late. First, we need to address why recording births on a government level became important.
Prior to the state government taking over the recording of births, families recorded their births, marriages, and deaths in the family Bible. We've discussed the importance of family Bibles as part of this series (see Genealogy 101: #4 The Family Bible), but consider why a more formal and permanent recording of a birth became necessary. As the 20th century marched on, children's ages had to be verified for entrance into public school, young people needed to be able to prove their age to enter the military, children needed to prove their identity for parental inheritance, and those who were young and in love needed to be able to show they were of legal age to apply for a marriage license. During the 1930s Americans had a new reason for proving their age: the implementation of the Social Security Act.
Those with no proof of their birth date may have applied for a delayed birth certificate. These records often asked for verification of birth that included witness statements. Individuals may have also written to the U.S. Census Bureau, who in turn provided verification of their name, age, and family listed on a previous census.
State Birth Registration Commencement
Alabama

1908

Alaska

1913

Arizona

1909

Arkansas

1914

California

1905

Colorado

1907

Connecticut

1897

Delaware

1861

Florida

1899

Georgia

1919

Hawaii

1842

Idaho

1911

Illinois

1916

Indiana

1907

Iowa

1880

Kansas

1911

Kentucky

1911

Louisiana

1914

Maine

1892

Maryland

1898

Massachusetts 1841
Michigan

1867

Minnesota

1900

Mississippi

1912

Missouri

1910

Montana

1907

Nebraska

1905

Nevada

1911

New Hampshire 1901
New Jersey

1848

New Mexico

1920

New York

1880

North Carolina 1913
North Dakota 1907
Ohio

1908

Oklahoma

1908

Oregon

1903

Pennsylvania

1906

Rhode Island

1853

South Carolina 1915
South Dakota 1905
Tennessee

1908

Texas

1903

Utah

1905

Vermont

1955

Virginia

1912

Washington

1907

West Virginia

1917

Wisconsin

1907

Wyoming

1909
Note: Some counties started recording births much earlier than their parent state. So always check the county where your ancestor was born. In some cases, states did not start registering births on January 1st so the year quoted above might be only partial years. Interruptions (like war) can also occur with vital record registration leaving some births not recorded. The District of Columbia started vital records registration in 1861.*
Where Are Birth Certificates?
Start by searching the FamilySearch Catalog. FamilySearch has vital records on microfilm and through their online Records collection.
If they do not have what you need, check digitized images available from subscription genealogy websites and some state or county websites. Two such examples are Arizona and Cook County, Illinois.
In some cases, older vital records are kept in a county or state archive which may not be online. Remember: not everything is online, so make sure you seek out information about the county you are researching. To learn more about birth records, see the FamilySearch Family History Research Wiki page for the state and county you are researching.
If you need to order a birth certificate or a delayed birth certificate, always try to obtain it from the county where the birth occurred. Often this can mean less time waiting for your certificate copy. Search online by typing the county you are interested in and the phrase "vital records."
Note: In some cases, there is more involved in ordering a birth certificate than just simply filling out a form and sending payment. Counties are different, even within the same state. Some may require a government-issued ID or a signed notary statement. In some cases, there are restrictions on who can request a certificate or what years can be requested. You also may have the choice between what type of certificate you receive.
For example, in California you can choose a certified copy or a certified informational copy. However, the certified copy is only available to select people. Everyone else gets an informational copy that is not only redacted but includes a large black stamp across the record indicating that is an informational copy.
Start Searching for Birth Certificates
Do you have birth certificates for your more recent ancestors? Learning about your ancestor's birth and connecting them to their parents means not just obtaining the record, but really analyzing what the record is telling you and then proving or disproving the clues it holds.
Related Articles:
—————————-
* Vitalrec.com; FamilySearch Family History Research Wiki; Family Tree Magazine Vital Records Chart <https://mail.google.com/mail/u/0/#inbox/1581dca03d2195ad?projector=1>
(Visited 943 times, 1 visits today)