Roy K. Moulton (1876-1928), an American humorist, regularly wrote a column "On the Spur of the Moment" that widely appeared in American newspapers. He also wrote a column titled "Fired at Random."
Here is his tongue-in-cheek advice to genealogists:
The favorite method of picking out an ancestor and getting a good one is simply to grope back into history and pick out somebody by your name and claim him. If anybody can prove he is not your ancestor, try again, but it is ninety to one that nobody can.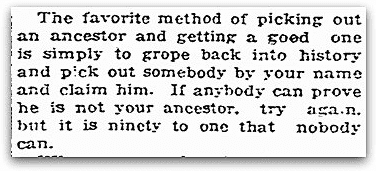 And he also added:
If your name is Pecknoodle, pick out some Pecknoodle who came over in the Mayflower or fought in the Revolution or helped organize the Standard Oil Company and freeze onto him. The chances are you will get away with it.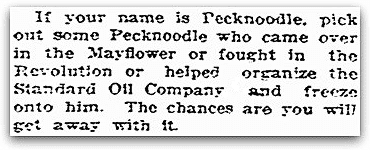 Sage advice from 1920!
Moulton was a descendant of Mayflower passengers John Alden and Priscilla Mullins.
Read the rest of his tips for genealogists in his column reprinted here.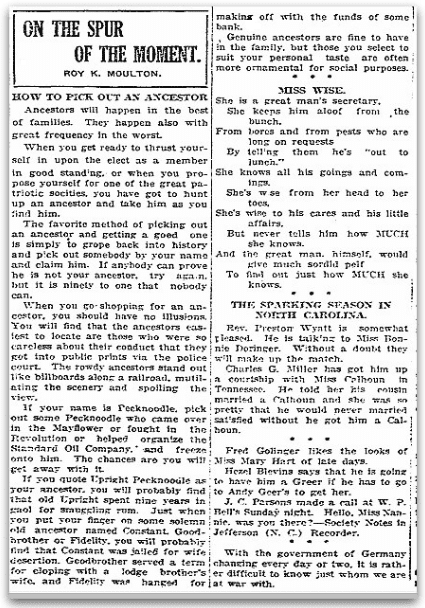 (Visited 537 times, 1 visits today)