Introduction: In this article, Gena Philibert-Ortega talks about the upcoming Alberta Genealogical Society (AGS) Conference in Alberta, Canada, where she will be making a presentation. Gena is a genealogist and author of the book "From the Family Kitchen.
One of my favorite conferences is the Alberta Genealogical Society (AGS) Conference in Alberta, Canada. This year's conference will be held in Edmonton and will feature pre-conference tours, lectures on genealogical and historical topics, a marketplace to purchase gadgets, and of course plenty of family historians to network with – including, I'm pleased to say, yours truly, as I am one of the presenters this year.
You can learn more about the conference by visiting the conference website. The two-day "Ye Olde Genealogy Faire" will be held April 22-23.

There's a multitude of genealogy conferences out there – what makes the AGS conference so special? Lyn Meehan, the Alberta Genealogical Society Communications/Website Manager, believes it's their genealogy community:
"Our conference is a great place to meet and mingle with the people who 'speak your language.' There is a synergy between people seeing the possibilities in the face of adversity, and you get that by sharing the same challenges – the same stories. AGS Conference attendees yearn for fresh ideas, novel genealogical tools, cutting edge technology, newly released digitization, and at the same time being made aware of the importance in saving our heritage by rescuing memories from oblivion and writing their family's narrative. Attendees go away with experiences of real lessons learned, dozens of ideas, and innovative solutions that can be used immediately. In choosing speakers, we seek out those who have innovative philosophies, talent and diversification who can enlighten and entertain the audience in the same breath. We hope our conference will help advance anyone's research by learning about techniques and resources to discover their roots and build their family tree. It's a place where people are promised a fun-packed and informative two-day event."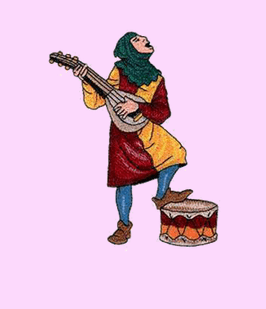 Presentations
Presentations at the AGS conference are diverse and range from the "old" – methodology that is important for everyone to master, to the "new" – including DNA. Presentations also span the globe, with approaches to researching ancestors from Western Canada and Quebec to England, Ireland, Scotland, the United States, and Eastern Europe. Presenters for this year's conference, from both the United States and Canada, include:
John Althouse (To Reap a Harvest: The Value of a Plan for Introducing Genealogy to Children and Youth)
Lisa Alzo (Ten Ways to Jump-start Your Eastern European Research)
Kyle J. Betit (Research behind Who Do You Think You Are?)
Ruth Blair (Researching Your Scots-Irish Ancestors: Canada and Beyond)
Peter and Linda Darby (Getting the Most out of Historical Records at FamilySearch)
Susan Haga (Western Canadian Resources)
Gena Philibert-Ortega (Fabric, Cigars, and Murder: Reconstructing a Community of Women)
John Reid (Researching Second World War British Child Evacuees to Canada)
Gary Schroeder (Quebec Notarial Records: What Are They and How Do I Use Them)
Diahan Southard (How DNA Made a Family out of Strangers)
Dave Tyler (Research in Austria and Austro-Hungary)
Three keynote presentations cover the topics of researching women's lives, the TV show Who Do You Think You Are? and DNA
Learning opportunities at the AGS conference aren't just confined to the standard hour-long conference lectures and keynote address. There will also be 15-minute breakout sessions on focused topics like South African research, and handwriting analysis will also be available to attendees.
Hands-on experiences and field trips help to make this genealogy conference a great overall experience for participants. Pre-conference field trips include:
Provincial Archives of Alberta
The Family History Centre
City of Edmonton Archives
Ukrainian Canadian Archives
You can read more about these field trips, topics being presented at the conference, and speaker biographies on the conference website.
But Wait, There's More
What else awaits attendees at the Alberta Genealogical Conference? Entertainment is being provided by The Red Stags, a medieval group who will transport attendees to a much earlier time. And no medieval event would be complete without sword fighting. According to the AGS website:
"Lord and Lady Jaburek – [provide] a historical live action role play that uses high impact foam weapons with real armour at the AGS Banquet Saturday evening. The entertainers are a unique blend of medieval re-enactors… involving audience interaction to reflect the time period 500 to 1400 A.D."
And to really get in the spirit of an earlier time, participants are encouraged to don medieval garb. No room for your chain mail in your carry-on luggage? No problem: the conference organizers are providing a medieval prop box to help you look your best for your historical selfie.
And if all that wasn't enough, there is a marketplace where you can learn about nearby societies as well as try the latest tech gadgets, watch demonstrations, and maybe even win a prize.
Edmonton, Alberta
It's easy to focus on the activities of a conference and not take time to visit the host city. But that would be a mistake in the case of Edmonton. Edmonton is the capital of Alberta with much to see in regards to history. But for those who should want a break from history, one of the biggest attractions in Edmonton is the West Edmonton Mall, which is the largest mall in northern America and one of the top 10 largest malls in the world. Besides shopping you can ice skate, have fun at the world's largest indoor amusement park, get your feet wet in the waterpark, bowl, visit an underground aquarium, play mini golf, get lost in an indoor maze, dine, and watch a movie.
Follow the Alberta Genealogical Society on Facebook or on Twitter (@ABGenealogy). You can also follow the Twitter conference hashtag #AGSCon17.
See you at Ye Olde Genealogy Faire!