In about 1965, I was teaching a beginner course in family history at the Darien Historical Society in Darien, Connecticut.
Every week the class gathered, including an elderly gentleman who always wore a dark suit and carried a cane and hat – much like the man in this painting.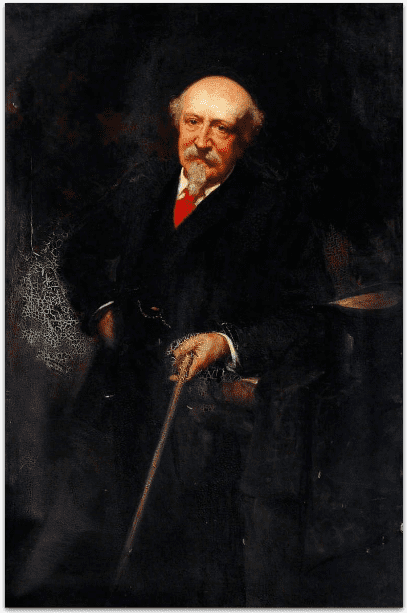 I asked the class one night: why was it that they were interested in documenting their family history?
Mind you, this was years before Alex Haley's book, Roots, was made into a television series (1977) that galvanized the nation and made family history so popular in the country.
In 1965, it was not as common for people to work on their genealogy.
This elderly man stood and said: "My sister was the kindest person I have ever known. She never married – and if I don't write our family history, no one will ever remember her."
I thought that was the best reason I had ever heard.
Document your family's stories.
Uncover every story – remember them, and pass them down in the family.
Why are you compiling your family history? Please tell us in the comments section below.