Are you attending the upcoming RootsTech conference in Salt Lake City, Utah, Feb. 27-March 2, 2019? If so, be sure to check out Friday's genealogy presentation:
Title: "What Next? Telling the Story with Newspapers and Obituaries"
Speaker: Scott M. Spencer, GenealogyBank Vice President, Customer Experience
Time & Place: Friday, March 1 from 3:00 PM – 4:00 PM, Room 355B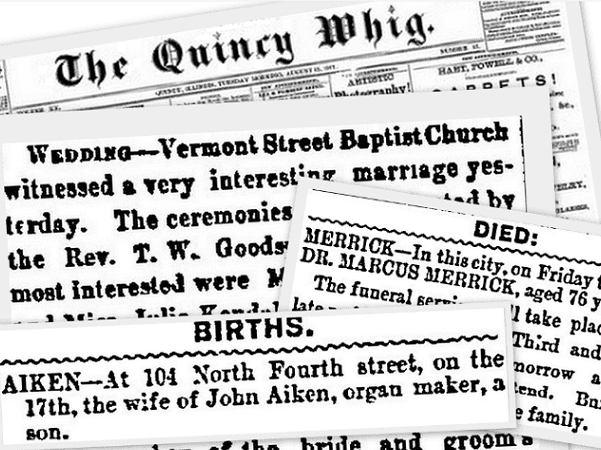 Join GenealogyBank's Scott Spencer
Make sure to add Session RT3884 to your schedule! Find the handout in the RootsTech free mobile app by clicking on Speakers and then search for Scott Spencer.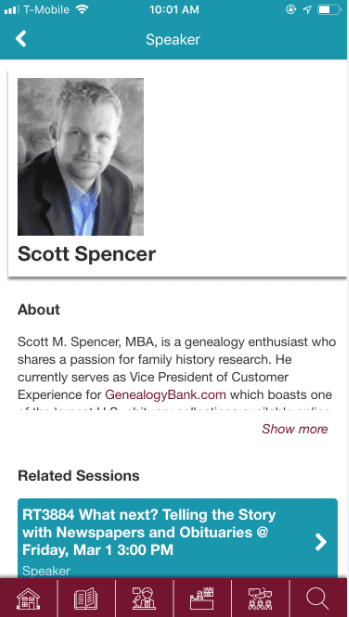 Presentation Description
Newspapers are one of the most underutilized resources in family history research and yet they can be one of the most valuable. Attendees will learn more about how newspapers can take them far beyond the names and dates of their ancestors by enriching their research with unique stories and details that can only be found in newspapers.
Whether the challenge is overcoming a brick wall or learning more about the life of an ancestor, this class will teach you practical tips on how to get the most out of newspapers and obituaries. Participants will learn about the more than 9,000 online newspaper titles, published from 1690-today, available in GenealogyBank's online Historical Newspaper Archives – while walking away with knowledge and resources that will allow them to immediately begin making discoveries of their own.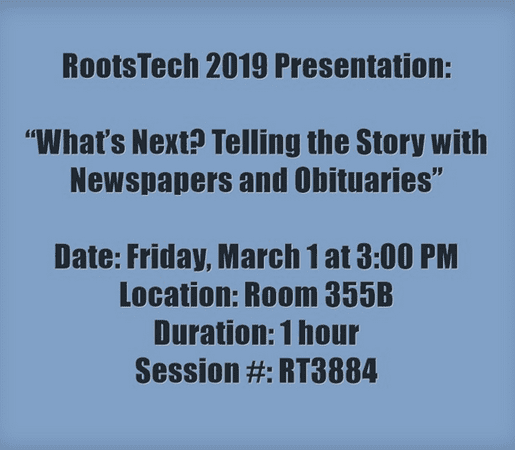 We Will See You There!
One of the best things about a genealogy conference is that it provides attendees the ability to network, learn, and become inspired. GenealogyBank is looking forward to RootsTech 2019 because it allows us to get to know you and help you find your ancestors using something we love: historical newspapers. Come visit the GenealogyBank team at Booth #1025. Our trained staff would love to meet you, and are prepared to help with your family history questions.
Related Articles: