Here is the old obituary of Captain Ambrose Spencer (1795-1814), a young man who fought and died fighting the British during the War of 1812.
This obituary from the 1800s was a good newspaper research find.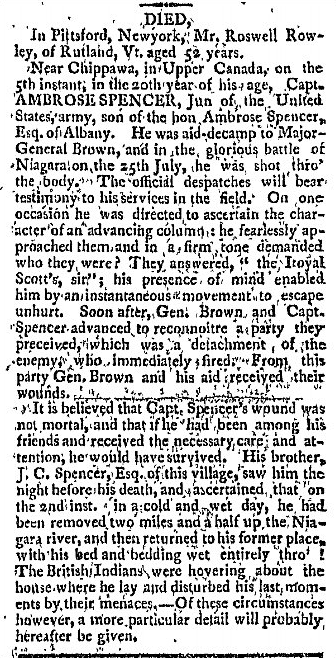 The veteran's obituary was published in this Bennington, Vermont, newspaper because his brother John Canfield Spencer (1788-1855) was "of this village."
Per the obituary, Captain Ambrose Spencer served with Major General Jacob Jennings Brown (1775-1828) during the war.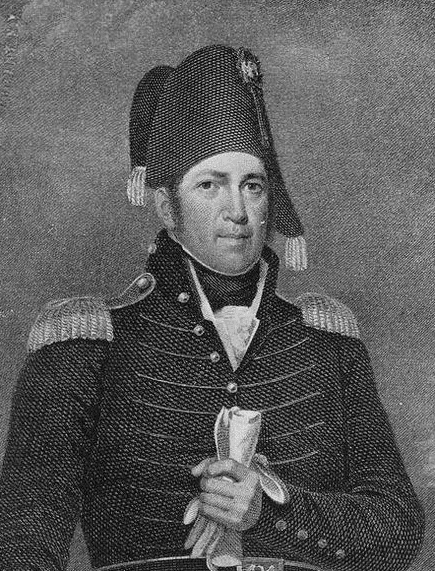 Spencer was wounded during the Battle of Lundy's Lane (a.k.a. Battle of Niagara Falls) on 25 July 1814, as was General Brown.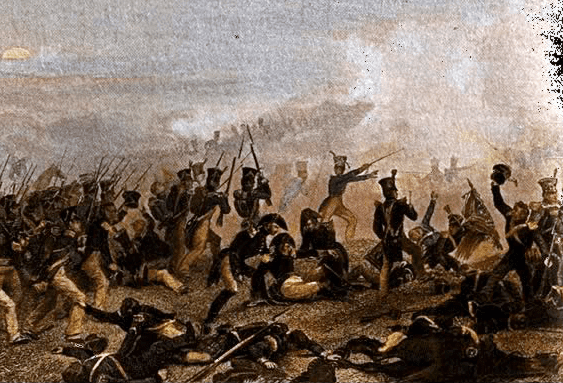 We learn from the historical obituary that they didn't think Spencer's wound was critical, and so—on "a cold and wet day"—he was moved 2 ½ miles "up the Niagara river, and then returned to his former place, with his bed and bedding wet entirely thro'!"
Not good conditions for his recovery.
Add to that, that the "British Indians were hovering about the house where he lay and disturbed his last moments by their menaces."
On 5 August 1814 the young captain died.
Find your family's stories.
Document them in GenealogyBank.
Don't let them be lost.
Articles Related to Ancestor War Stories:
[bottom_post_ad]