With Veterans Day approaching, people's thoughts are turning to their family members and ancestors who served in the U.S. military. A great resource for family history research is military records in old newspapers.
For a Soldier Died Today
Source: YouTube. Just a Common Soldier. By A. Lawrence Vaincourt, narrated by Tony Lo Bianco.
America has always honored its history and the men and women who served in the military, and newspapers have printed articles and military records from the American Revolutionary War to the present day. Here are examples of some of the military records you can find by searching newspaper collections such as GenealogyBank's Historical Newspaper Archives.
Veterans' Obituaries
Newspapers printed obituaries of the nation's veterans. America's men and women left their everyday lives to respond to the call to serve. Often the details of their service were permanently recorded in their obituary.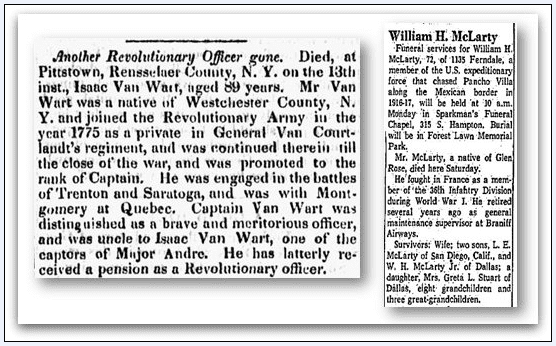 War Casualty Lists
Newspapers reported on the wars and battles as they happened. War casualty reports were common in newspapers across America.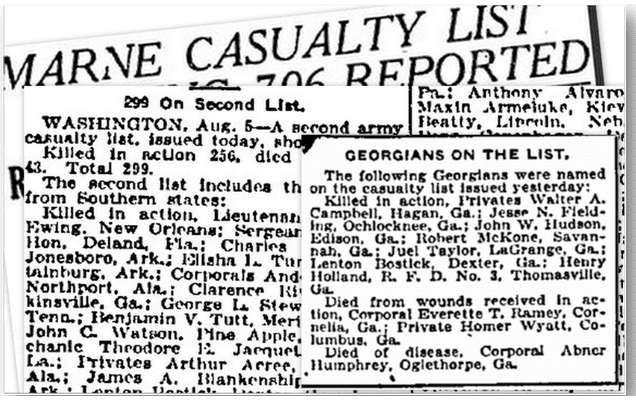 Sometimes the soldier might be listed as missing-in-action and not found until years later.
Newspapers recorded information about the missing soldiers.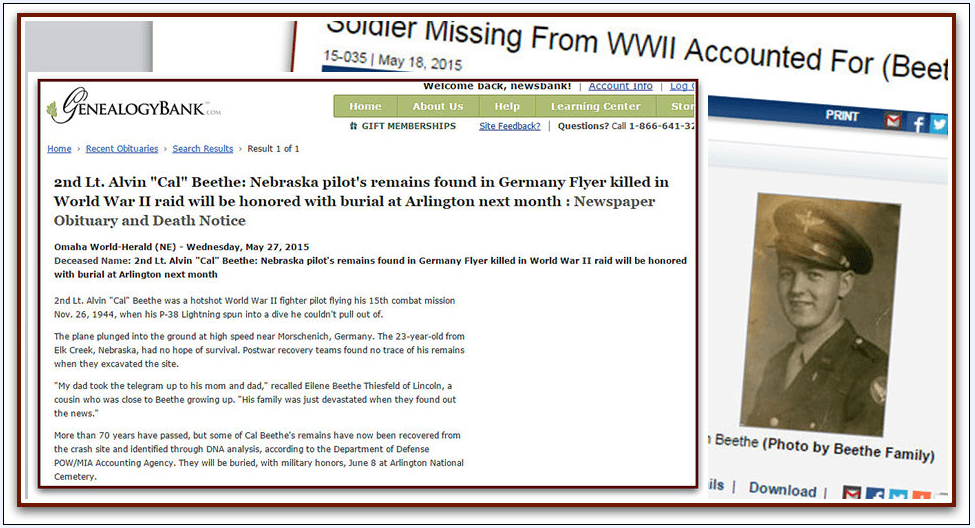 U.S. Military Draft Records
War efforts require the mobilization of troops to serve. Newspapers recorded the draft details too. Genealogists often use these old newspaper articles as census substitutes, as they listed all eligible men living in the newspaper's area of readership.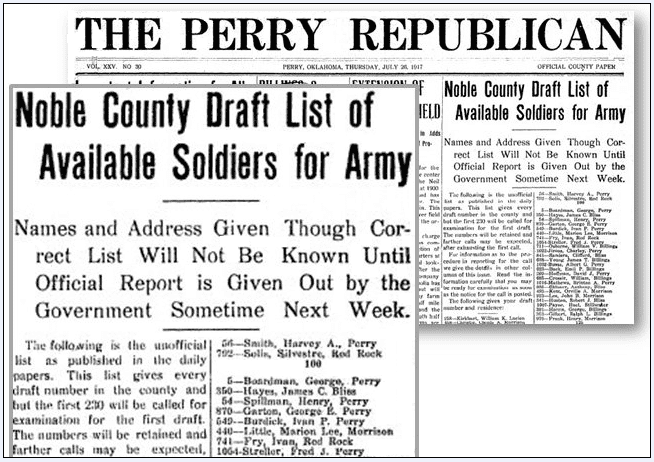 U.S. Military Reunions
After the wars were over, veterans would gather in reunions of local military units to remember their fallen comrades and to recall their permanent friendships.
These military reunions are recorded in old newspapers.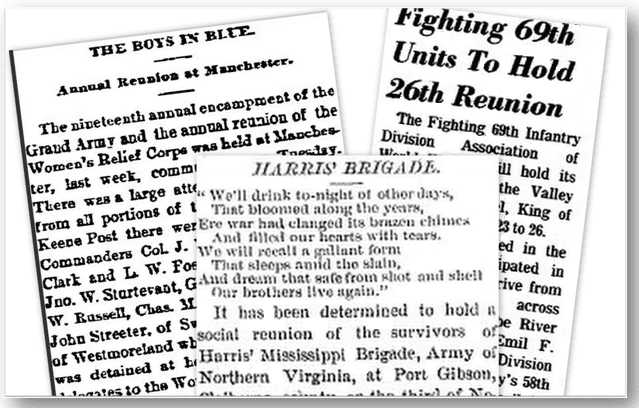 War Stories
It is common for veterans' families to say they asked their Dad or Grandfather to tell them what it was like during the war – but, the veterans never spoke about it.
Fortunately, newspapers recorded their war stories.
Here is an example story from the Revolutionary War from a veteran named Oliver Cromwell.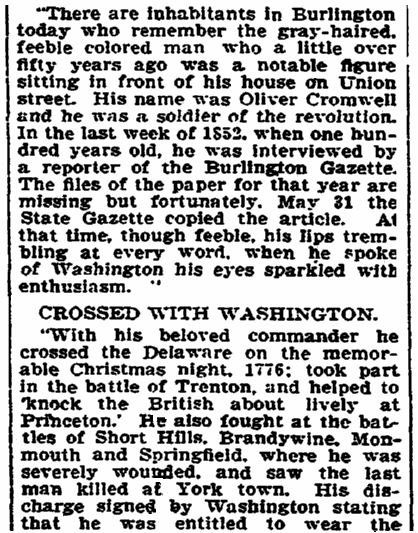 As this newspaper article noted: "though feeble, his lips trembling at every word, when he spoke of [General George] Washington his eyes sparkled with enthusiasm."
In that interview, Cromwell told of his Revolutionary War service crossing the Delaware "with his beloved commander…on the memorable Christmas night [in] 1776."
The old newspaper article adds that Cromwell: "took part in the battle of Trenton, and helped to 'knock the British about lively at Princeton.' He also fought at the battles of Short Hills, Brandywine, Monmouth and Springfield, where he was severely wounded, and saw the last man killed at York town."
Soldiers' Personal Letters Home
Sometimes a newspaper published the last letter a soldier sent home, like this one Lieutenant Edwin A. Abbey wrote to his parents on Good Friday, 6 April 1917 – just four days before he was killed on 10 April 1917 in WWI's Battle of Vimy Ridge in France.
We are going up to an attack in a short time, and I am going to leave this note, to be sent to you, in case, by God's will, this is to be my final work.
Where else would you find this soldier's letter?
Newspapers have been published every day of our ancestors' lives for the last three centuries. They record the stories of their lives in peacetime and wartime.
The archive of old newspapers in GenealogyBank is packed with thousands of these firsthand eyewitness accounts of military service, from the American Revolutionary War down to today, adding a personal touch to the facts of many of the military battles that they fought in.
Related Military Records Articles: