Introduction: In this article, Gena Philibert-Ortega gives tips for evaluating the accuracy of the information on your ancestor's gravestone. Gena is a genealogist and author of the book "From the Family Kitchen."
You found your ancestor's gravestone. Great! It has information about their birth and death date – but is it accurate? That's a good question that isn't always easily answered.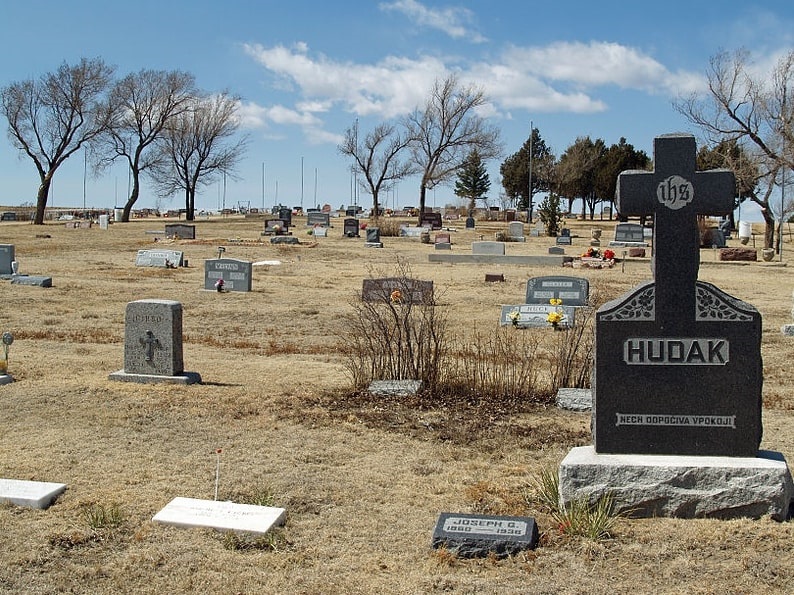 Who?
There are two issues that we face when analyzing our ancestor's gravestone.  First, who provided the information about the deceased; and second, did the monument maker or stonecutter make any mistakes?
We essentially have no way of knowing if a mistake was made in the inscribing of the stone. However, when we consider the biographical information on the stone, we need to take time to analyze and evaluate what it says.
When we analyze a genealogical source, we need to ask ourselves "who is the informant" for that information. Unfortunately, for a gravestone the answer may be "I don't know." Unless you have a receipt for the memorial or some other record (such as a Veterans Administration Headstone Application, a journal, or letter from the person who bought the stone or had first-hand knowledge) you may not know who provided the information. If you happen to have a receipt or record you can analyze how accurate that information is by who provided the information.
For example, if the stone has a birth date, a birth mother was there when their child was born – but the deceased's spouse wasn't. So, a spouse most likely only knows a date of birth based on what they were told. What they knew (or remember) may not be accurate. If you know who provided the information you can evaluate how they knew that information.
What about the death date? That seems like it might be more reliable. After all, the stone was most likely purchased close to the date of death, right? Well, maybe. Without additional records you may not know when the stone was purchased and placed, or if it was a replacement stone. That stone could have been purchased generations after the deceased's death.
Allen-Alan?
Let's take a closer look at a real-life example. In this photo are two gravestones for a husband and wife.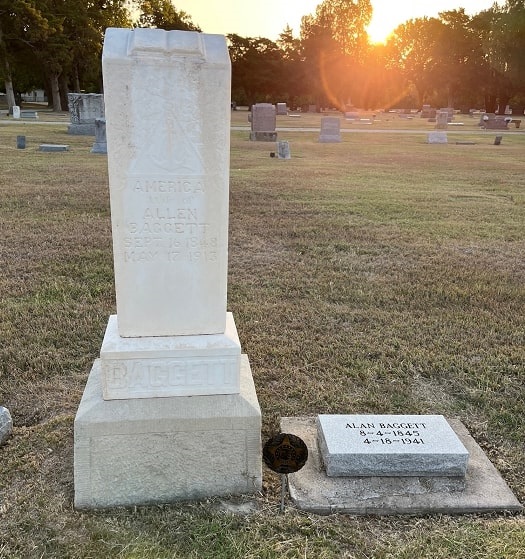 The earlier, taller stone is for Allen Baggett's wife America. She died before him and he most likely purchased this stone.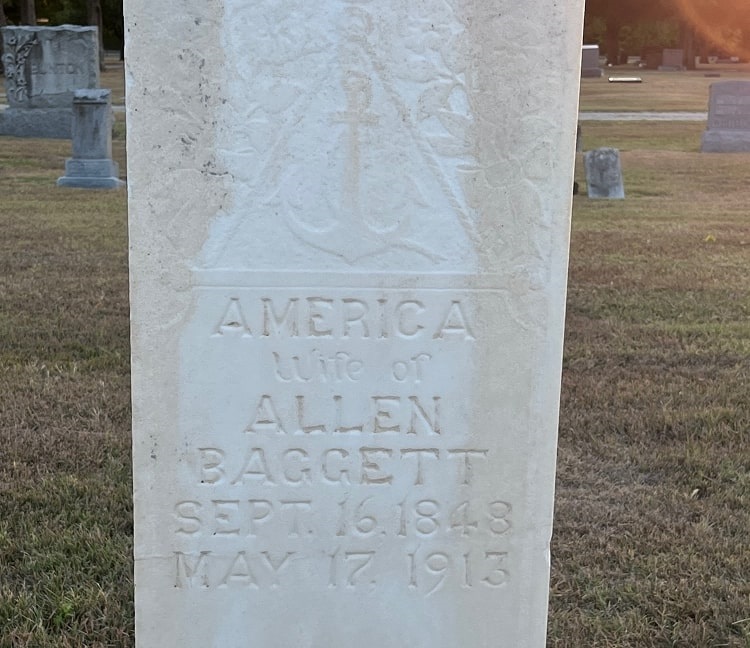 When he died, there was no stone for him and his name was not engraved on the memorial to his wife. Generations later, a descendant decided to add a stone to memorialize Allen. However, the descendant spelled Allen's first name wrong!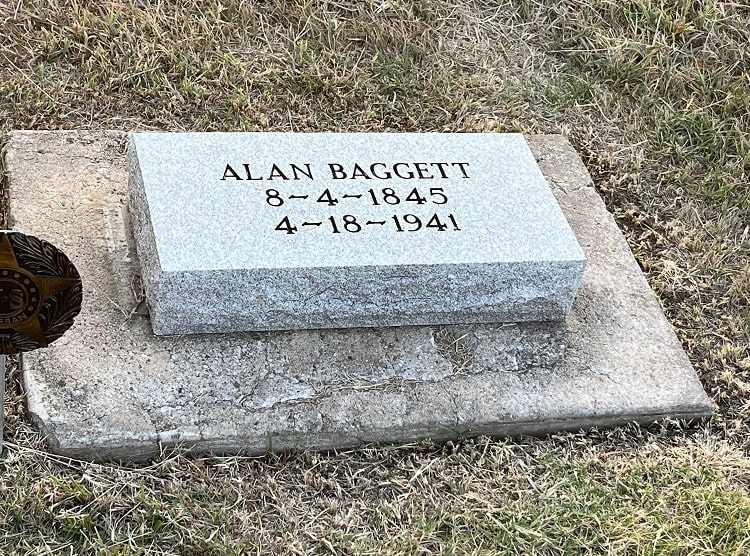 Evaluating Information
What about other identifying information? A name may not be the legal name of the person. It could be what others knew the person as, a nickname, or what they preferred to go by. In the case of a married woman, her maiden name is most likely absent from the inscription.
What about other information found on a gravestone? For example, a stone may have a metal marker adjacent to it indicating war service or organization membership. Those markers can be helpful and provide much-needed clues, but they can also be erroneously placed or moved.
So Now What?
There's no doubt that finding an ancestral burial place is an important part of our research, and a picture of an ancestor's gravestone is a good addition to the family history records. But like any record, you'll want to take that information and evaluate it with other records. Do not assume that the information on a burial marker is correct. Compare it against other records, such as a birth certificate (to verify a name and birth date) or a death certificate (to verify a death date).
Gravestones are important sources for our research – but like all sources, analyze what information they provide and find other records that support the facts.
Explore over 330 years of newspapers and historical records in GenealogyBank. Discover your family story! Start a 7-Day Free Trial.
Note on the header image: Common Burying Ground and Island Cemetery in Newport, Rhode Island. Credit: Matt H. Wade.; Wikimedia Commons.
Related Articles: