Yesterday, I wrote about using the clues in GenealogyBank's Historical Newspaper Archives to locate a painting of my cousin Jacob Whitman Bailey and his children. (See: Newspaper Clue Leads to Old Family Painting.)
In looking at my family tree, I noticed that both Jacob's wife Maria (Slaughter) Bailey and daughter Maria Whitman Bailey had died on the same day – so I searched in GenealogyBank to find an obituary or other article about them.
I found this grim news.
They were both killed in a shipping disaster when the steamer Henry Clay caught fire and burned on the Hudson River near Yonkers, New York, on their way back to West Point, New York, on 28 July 1852.
I have taken day cruises on the Hudson. They are restful and beautiful, as you slip by towns, enjoying cool breezes and pleasant views.
But on that day in 1852, it was a disaster – etched in memory by Nathaniel Currier in this print.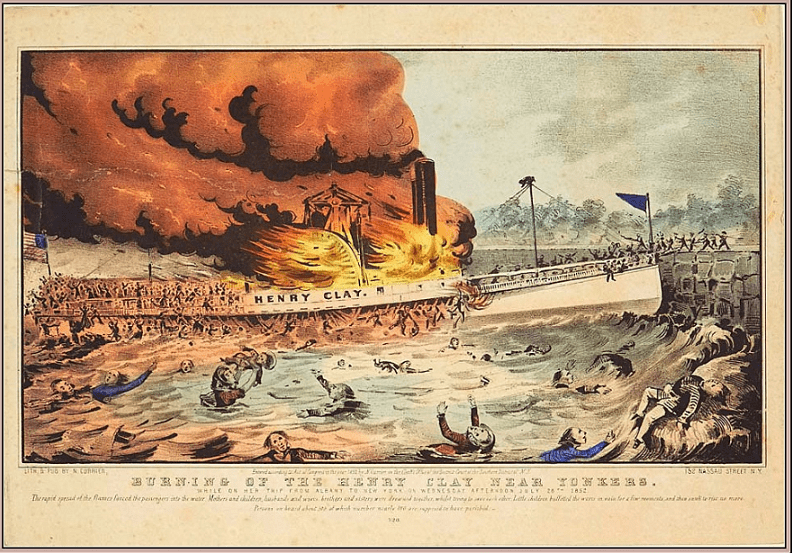 GenealogyBank has your ancestors' stories – even when they are painful.
(Visited 96 times, 1 visits today)