Introduction: In this article – part of an ongoing "Introduction to Genealogy" series – Gena Philibert-Ortega provides tips and links to find alternatives when the records you are seeking have been lost. Gena is a genealogist and author of the book "From the Family Kitchen."
Imagine that you decide one day to learn more about one of your paternal great-grandfathers. To start your research, all you need to do is gather his birth, marriage, and death records, right? That should be simple enough.
Actually, it could either be somewhat simple or nearly impossible. It all depends on the time and location you are researching, and whether the records still exist.
So, let's say that the records should exist – that the location where he lived was keeping records during the time period you are researching. Great! But that doesn't mean the records actually do exist.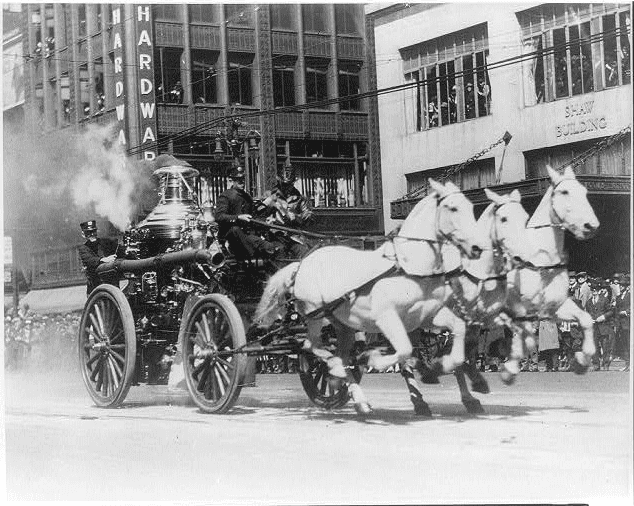 Why not?
Record loss for any number of reasons can mean the difference between finding what you want and never finding what you need.
Record Loss
Why would an area no longer have the records you need? There can be any number of reasons including:
Natural disaster (fire, flood, earthquake, tornado, hurricane)
War (American Civil War, World War II)
Infrastructure disaster (broken pipes, etc.)
Poor archival care (records stored improperly, loaned out, rodents and pests)
Lost (due to accidental destruction, theft)
A good example of how a natural disaster can impact records is the 1906 San Francisco earthquake, which not only caused destruction from the estimated 8.0 shaking but continued due to the fires that raged in the earthquake's aftermath. Birth and immigration records were just some of the documents destroyed.
Now What?
Unfortunately, let's say you learn that the records you need do not exist because of a fire where the records were stored. So, should you just give up? You may feel like giving up, but your first job is to inquire if any other entity has a copy, or is there a duplicate of those records. For example, if it's a county record, does the state have a duplicate copy? Did the county try to recreate the record after the fire?
Caution: if the record was recreated it may include errors. These errors could be intentional or just from misremembering the facts. Remember our San Francisco earthquake example? Because there was no proof of birth or immigration status, some people took advantage of this situation to get the paper documents they needed. Because of the Chinese Exclusion Act of the time, some immigrants used this destruction of records to their benefit.* Documents like land records would be important to recreate if destroyed, so there's a chance that there was an effort to do so.
If no duplicate or recreated records exist, then you should start looking for alternatives that might provide the same information. These records may not detail exactly the same information and they may not be as accurate, but they may be the only thing available.
We've talked about alternative sources for lost birth, marriage, and death certificates in previous GenealogyBank blog articles. Consult these to learn of some possibilities that can help your research:
In general, you will want to identify other records that exist for that location and time period.
How do you do that? Use resources like the FamilySearch Catalog and the FamilySearch Research Wiki. In the Catalog, search by Place (conduct three separate searches: state, county, and city to find everything you may need) and then peruse the various holdings. For example, the 1890 U.S. Federal Census was destroyed due to a fire, but you may find city directories that provide information about your ancestor and where they lived during that same time period.
In the FamilySearch Research Wiki, search by the name of the state or county and the word "genealogy." This will provide you with information and resources found on FamilySearch and other places.
As you conduct your research, don't forget to search old newspapers, such as GenealogyBank's Historical Newspaper Archives. Think about what newspaper articles might provide you the same information as the lost records. For example, a newspaper article about local births, a list of marriage licenses issued, or an article honoring a milestone birthday might provide clues or information you need for a birth date.
Don't forget that if the destruction of records is something caused by a large event like the San Francisco earthquake, you can seek out information about that destruction and suggestions for alternatives. In the case of San Francisco, the San Francisco Public Library has a brochure on vital records, and the website San Francisco Genealogy has some suggestions. There's even a book, Raking the Ashes: Genealogical Strategies for pre-1906 San Francisco Research by Nancy Simons Peterson, to help better understand the period. Likely you will find similar resources for the area you are researching that suffered a disaster that destroyed not only the records but the buildings that housed them.
The loss of records doesn't always mean that all hope is lost in learning about your ancestor. It's definitely a research hiccup, but it can lead you to finding other records that exist to help you fill in your ancestor's life story.
* "How an earthquake spawned a massive immigration fraud," Mental Floss (http://mentalfloss.com/article/23427/how-earthquake-spawned-massive-immigration-fraud: accessed 19 April 2019).
Related Article: