Introduction: In this article – part of an ongoing "Introduction to Genealogy" series – Gena Philibert-Ortega explains how to prepare for a research trip to a cemetery to learn more about your family history. Gena is a genealogist and author of the book "From the Family Kitchen."
You might be wondering: how hard could it be to plan a cemetery research trip? After all, don't you simply get in your car and drive to the cemetery, and then look for your ancestor's tombstone? Of course, it can be that simple – but a successful genealogy trip to the cemetery requires some planning before, during, and after your trip. Consider these tips before your next cemetery excursion.
Do Your Research
I'm assuming that you have identified where your ancestor is buried. That's the most important step to planning your trip, but don't stop there. If this is a cemetery that has an office, search for an accompanying website. As you plan your travel, make sure you are familiar with the area the cemetery is located in.
Check what hours the cemetery is open and any restrictions on visits, including items that can be left on the tombstone or grave. In addition, a call to the cemetery office can also be helpful in determining other family members that may be buried in the same plot but lack a tombstone. Also, ask for the precise location of the grave. Don't forget to inquire about possible death information that was provided to the cemetery by the funeral home or family members.
Now remember that not every cemetery has an office – or for that matter, a caretaker. So sometimes the information that you can get will be minimal at best. Contacting a nearby historical or genealogical society might be your best bet to understand the cemetery and any precautions you should take (overgrown grasses, snakes, sunken graves, being located on private property requiring permission to pass, etc.).
Local newspaper ads for cemeteries in the area can also provide helpful information.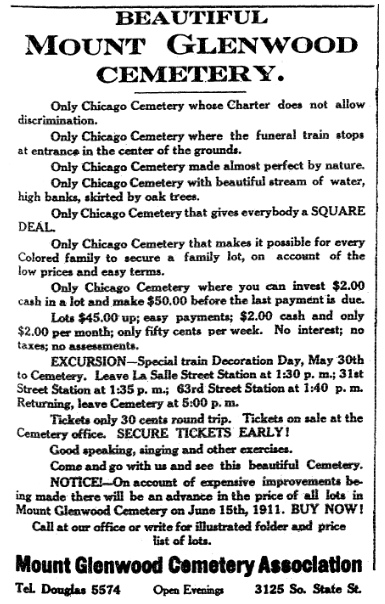 Safety First
There are all types of cemeteries, from the well-manicured city- or corporate-owned resting grounds to the old pioneer cemetery found along a non-maintained county road, or even the forgotten family cemetery now used as a grazing ground for cattle, complete with poisonous plants and sunken graves (yes, I've fallen into a grave or two and have endured the itching from Stinging Nettles that I received while walking through an overgrown family grave yard.) So, take some precautions as you set out on your cemetery trip.
If possible, it's always best to go to the cemetery with another person. Cemeteries can be full of all types of dangers, from holes and unsettled ground that can cause a nasty fall or a sprained ankle, to unfriendly people or animals. Having a partner with you will help in case you need to call for assistance or should you injure yourself.
Another danger that we often forget about are the upright granite tombstones that can weigh in excess of 1,000 pounds. These have been known to fall over and injure or even kill those in the way. Please do not lean on these stones or press on them to take a rubbing. Not only can you damage the stone but it can be fatal to you. I also recommend that if you bring any children with you, advise them to stay clear of those stones. And remember that a cemetery, although park-like, is not a playground.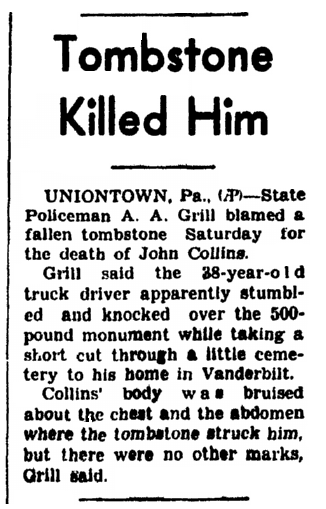 The Visit Isn't the End of Your Work
So, you've been to the cemetery, took photos, maybe even found some additional burials. Great! Don't let your research stop there. Too often photos on our mobile devices or cameras never see the light of day and are forever stored on a device that eventually gets traded in, becomes obsolete, or stops working with time.
Spend some time when you get home to upload those photos to your computer or share with family via social network websites or a file sharing program like Dropbox. Update your online tree or your genealogy software program with the cemetery information you collected. Then make sure you have other documents that record the ancestor's death like a death certificate, funeral home record, or an obituary.
Start Planning Today!
Cemetery field trips are sometimes the first experience family historians have in learning more about their ancestor. Take some time to plan your next cemetery field trip. It's a wonderful way to learn more information and pay your respects to previous generations.
Related Articles: