Introduction: In this article – part of an ongoing "Introduction to Genealogy" series – Gena Philibert-Ortega explains how to prepare for a research trip to learn more about your family history. Gena is a genealogist and author of the book "From the Family Kitchen."
There's nothing like walking in the footsteps of our ancestors – and as family historians it's even more important to spend some time researching in the libraries, archives, societies and museums where our ancestors lived. But how do you go about planning such a trip? And most importantly, should you plan such a trip?
Why Go?
There are lots of reasons to conduct research where your ancestors lived. Probably one of the most important reasons is that there are materials housed in onsite repositories that are not available anywhere else. These gems are tucked away in private collections, dusty courthouse basements, and local library history collections. Where these items are not, is online. We have become so accustomed to finding documents online that it is easy to believe that is all there is. But thinking this would be a mistake.
Probably one of the most important resources you'll find in your ancestor's hometown is resident knowledge: people who have lived there all their lives and know the town's history and the story of its past residents. These are the local historians who have walked every inch of the cemetery. The genealogy society members who know the resources for the area and can help guide your research. Families who remember the older generations who have long passed away and recorded their stories.
Is your ancestor's hometown the only place to plan a research trip? No, of course not; a research trip can be as simple as going to your local library, or your first trip to the Family History Library in Salt Lake City, Utah. Your research for a particular family or individual may involve multiple research trips to many different cities. No matter where you're planning to go, the following tips can help you make the most of your time.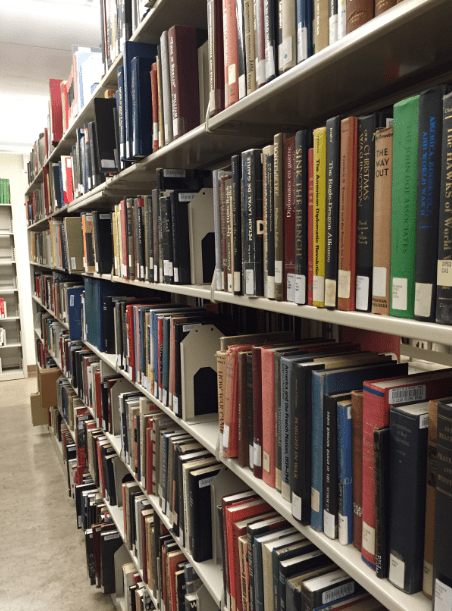 First Things First
It can be tempting to plan a trip to a foreign locale as soon as you begin researching your family history. But stop. Make sure that you first exhaust everything online available to you through free sites like FamilySearch and subscription genealogy websites like GenealogyBank.. You don't want to spend time and money traveling only to find out that the information you are seeking has been available for years online.
Spend some prep time consulting online catalogs such as FamilySearch and WorldCat, as well as library and archival finding aids and research guides.
After you have looked at the needed online resources, exhausted the Place search in the FamilySearch Catalog, and know what you want, continue to peruse library and archive websites in anticipation of your research trip.
On the Road
Now you have a research plan, you know where you need to go and what you need to look for, and most importantly you know when repositories are open and what they require of researchers. Great!
As you sketch out your time on the road, consider setting aside one day in which you have no plans. The beauty of onsite research is that more possibilities often unveil themselves. You might stumble upon a museum you didn't know existed and want to check it out. You could meet a long-lost cousin who invites you to dinner so that you can scan her photo collection. You may find some great new information and need more time at the library or courthouse.
Leave one day free; give yourself that gift of time. If your trip doesn't yield all you hoped for and you end up not having anything to fill that day, consider exploring the area, check out the historical sites and attractions, and learn more about your ancestor's place.
At Home
OK, you're back – you had a great trip, and hopefully found a lot of information. Now, the important part is: what do you do with the information you found? Spend some time analyzing, transcribing, entering information in your family tree database, and sharing with your family. It's often the case that we return home and have to address more pressing needs so that research is put away. Don't forget to write up what you learned and notes for when you return. Make an appointment with yourself and spend the week after your trip going through what you found, analyzing it and updating your research plan.
A research trip can be a great way to break through research problems. But it's a trip that must be carefully planned out and requires more prep time than a vacation. Be prepared: know what you need and where to go, and you are bound to find answers to a few questions.
(Visited 229 times, 1 visits today)