Introduction: In this article, Mary Harrell-Sesniak searches old newspapers to find fun facts about Social Security Numbers. Mary is a genealogist, author and editor with a strong technology background.
Admit it.
Even if you have not reached the age to collect a Social Security check, you pay attention to comments, posts and tweets about Social Security. You may even be prone to sharing a few, even if they have not been fact-checked.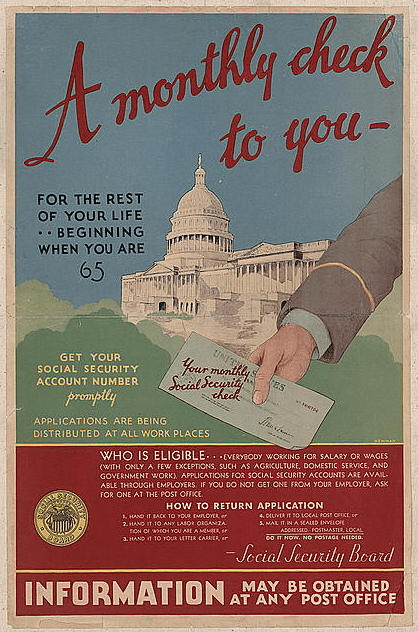 Misconceptions
A lot of misconceptions about Social Security have to do with promises of the early system.
So many false statements are passed around that the official Social Security Administration website even has two pages addressing misconceptions. I'm not going to repeat them, but I do encourage you to read the articles:
You can also uncover fun facts about Social Security using old newspaper articles, such as those in GenealogyBank's Historical Newspaper Archives. Here are some I would like to share.
Superstitions
Since numbers were to be assigned, there was concern about unlucky numbers such as #131313. Some of this concern was alleviated due to the numbering format system set in an XXX-XX-XXXX format.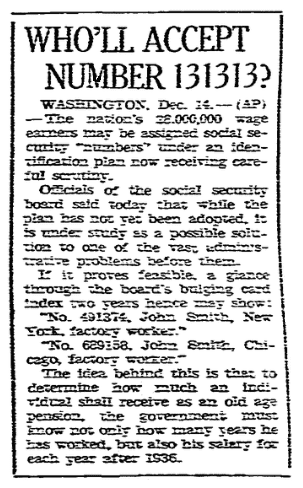 Tattoos
Q: Is it true that people actually tattooed their Social Security Number (SSN) on their bodies?
A: That is true, as evidenced by this advice printed in early 1937. If your ancestor was contemplating doing this, it was advised to place the number where it wouldn't show.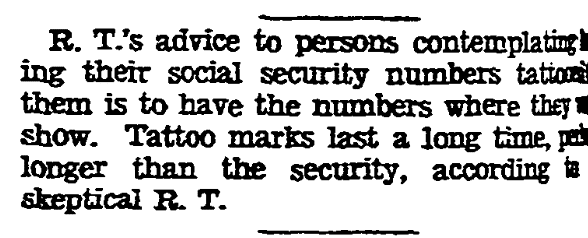 Embroidery
I've never seen an embroidery of an SSN, but it was a fad – at least in Oklahoma. If one of our readers has an example in their collection, please share it.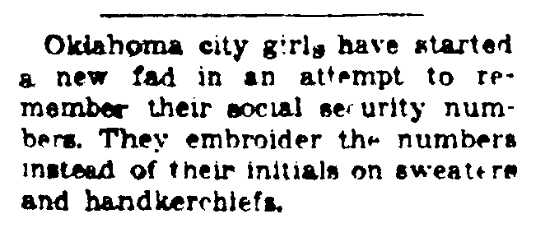 Contests
Administrators with the task of assigning Social Security Numbers in their area soon noticed odd and humorous names, and created contests. This newspaper article gave "strange name honors" to a miner named "George Washington Lied."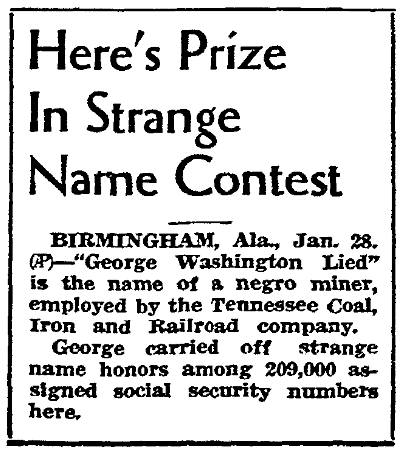 (By the way, if you enjoy funny names you may wish to read my GenealogyBank article Parent Pranksters: Funny Names Recorded on the U.S. Federal Census.)
Geographical Locations
Q: Is there any identifying information that identifies genealogical information?
A: Yes. Prior to 25 June 2011, the first three numbers of one's SSN identified the location where someone applied for a number, which in most cases coincides with a residence. For instance, New Hampshire was assigned 001-003 and Alaska 574 as the initial digits.
This can be useful when an ancestor shares a name with someone else. Compare the chart at Wikipedia with the assigned number to see if the geographical location makes sense. Keep in mind that after 25 June 2011, the SSN assignment was changed to a randomization process.
An eagle-eyed reader might be able to figure out who the man in this 1939 photograph is – or at least where he applied for his Social Security Number – by the SSN tattooed on his arm.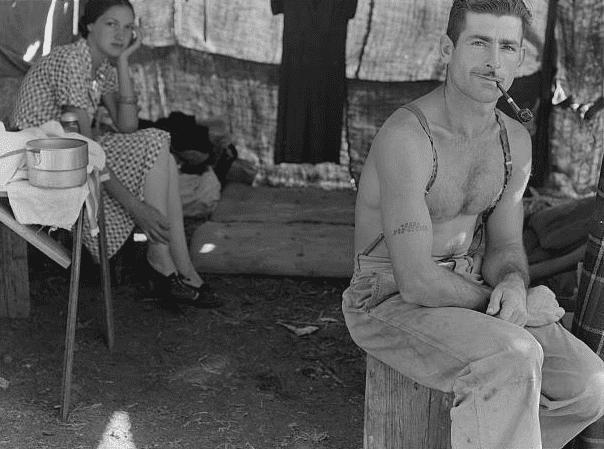 First Assignees
People who were the first to be assigned numbers were often spotlighted in newspaper articles – so if one of these was your ancestor, please let me know in the comments section below.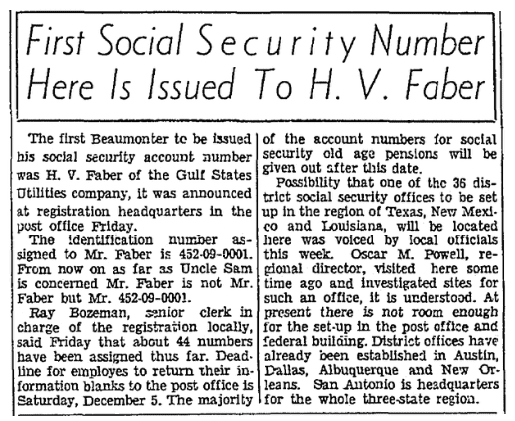 First Beneficiary
Here's a bit of trivia: the first person to receive benefits was centenarian Ida May Fuller (6 Sept. 1874 – 27 Jan. 1975), who retired in 1939. She has early American roots including at least one ancestor who was a Revolutionary War patriot. Perhaps some of our GenealogyBank Blog followers are cousins.
As of the writing of this blog article, there were few flowers on her Findagrave memorial; please consider adding some.
Request
Please leave comments about how your family may have preserved their Social Security Numbers in fun and unusual ways.