Tomorrow marks the 69th anniversary of the death of President Franklin D. Roosevelt; on the afternoon of 12 April 1945 the nation's 32nd president died of a cerebral hemorrhage. His life ended just as the great Allied victory in World War II that he had worked so hard for was in sight. In his remarkable and unprecedented four terms and 12 years in the White House, Roosevelt steered the United States through two of the greatest traumas in its history: the Great Depression and World War II.
By consolidating the power of the presidency and inserting the government into many aspects of the country's civic and economic affairs, Roosevelt was both beloved and hated. Since the 1951 ratification of the Twenty-second Amendment limits U.S. presidents to only two terms, it is safe to say we will never see another presidency like his. Historians consistently rank Roosevelt as one of America's greatest presidents, along with George Washington and Abraham Lincoln.
The Day FDR Died
Although confined to a wheelchair ever since paralysis struck him in 1921, Roosevelt was a hearty, energetic man. The enormous strain of leading the nation during World War II took its toll on him, however, and his health seriously deteriorated in 1945. Despite this, his sudden death was unexpected. He died in the "Little White House" in Warm Springs, Georgia, where he had gone for the gentle weather and therapeutic waters for a respite. He was sitting for a portrait when he complained of a "terrible headache," fainted, and never regained consciousness. He was 63.
News of Roosevelt's Death Hits the Headlines
Historical newspapers are a great resource for exploring your ancestors' lives—and to get a glimpse into the times they lived in. Here is a collection of front-page headlines to show how newspapers broke the tragic news of Roosevelt's death to America. (Note: all of the newspaper articles used to illustrate this Blog post come from GenealogyBank's online Historical Newspaper Archives.)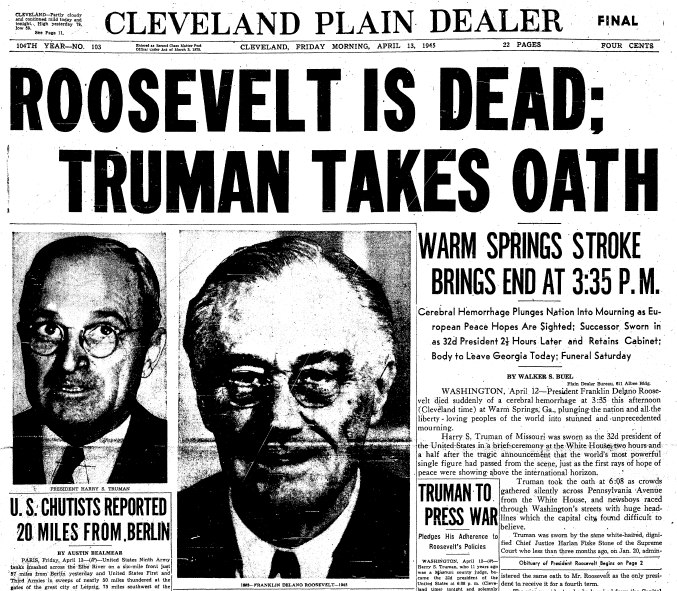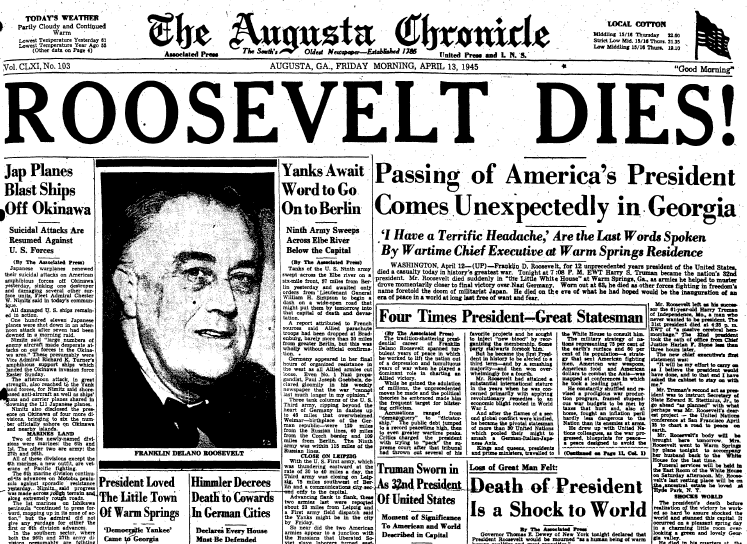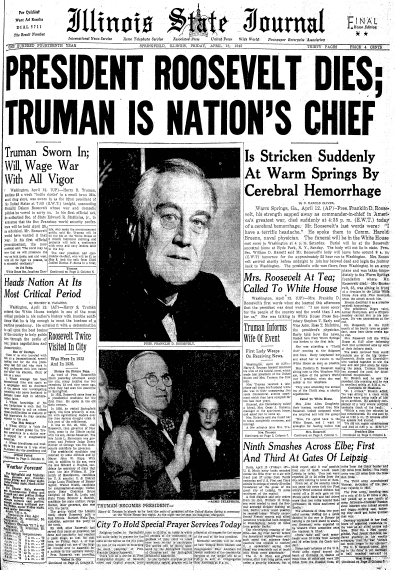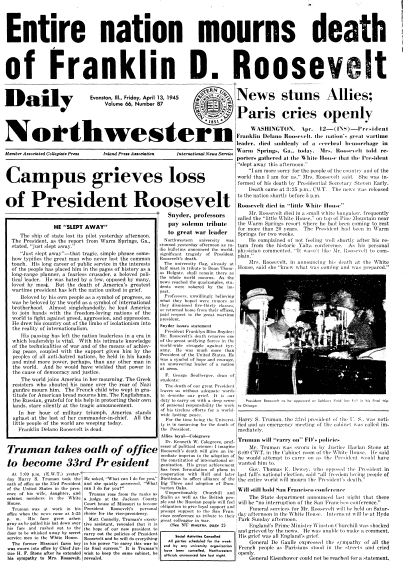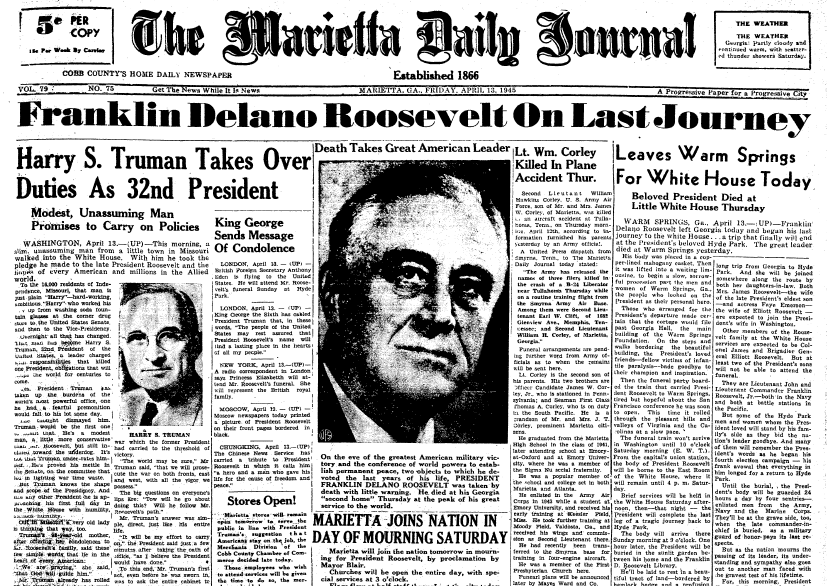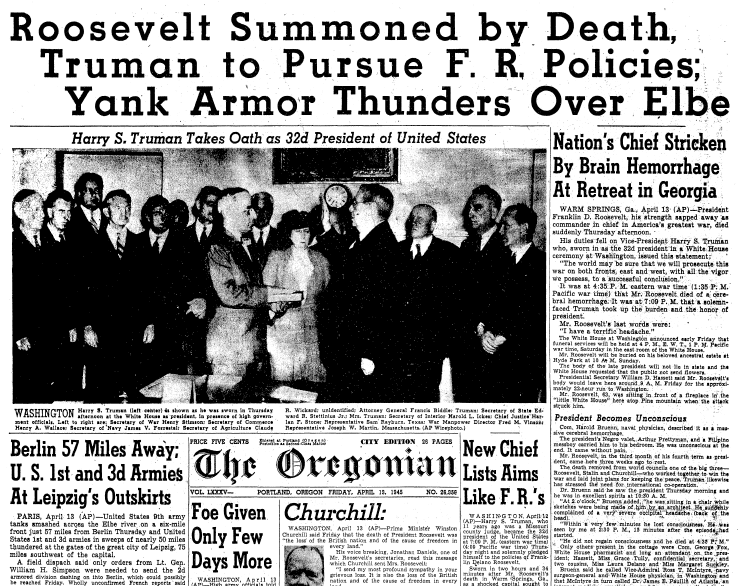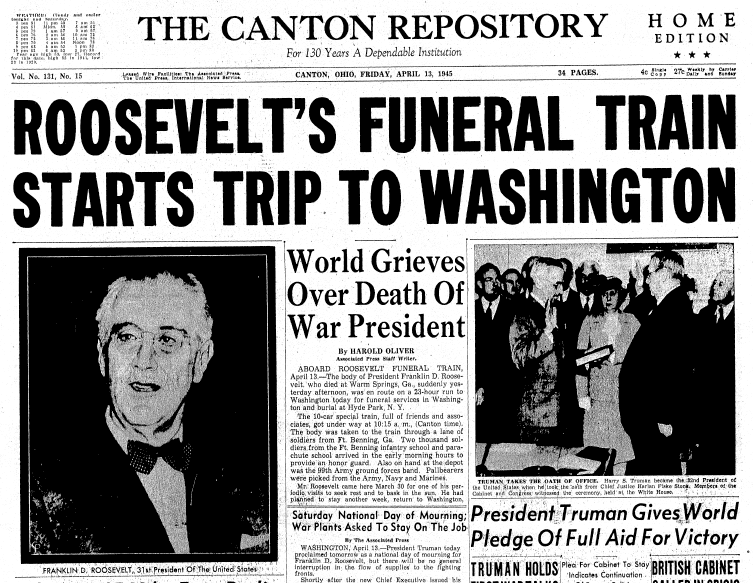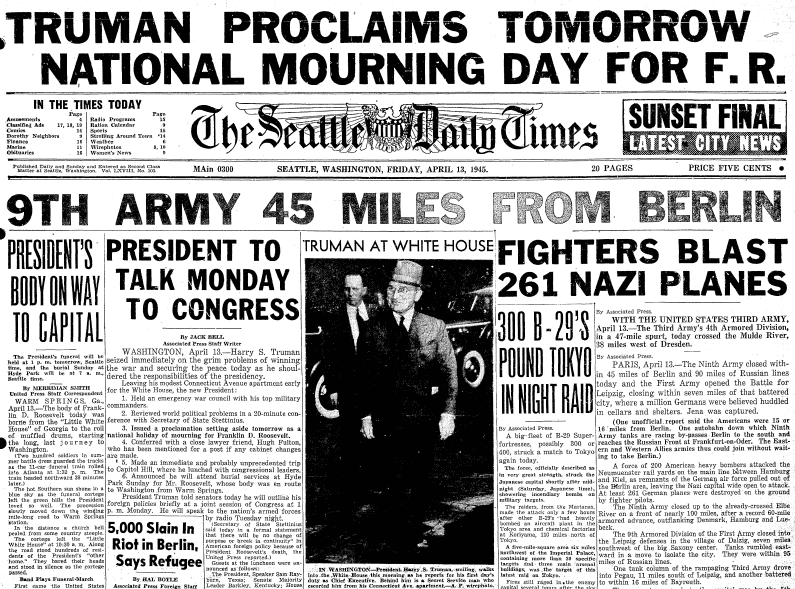 Discover more about FDR's presidency and family life in GenealogyBank's archives now: https://www.genealogybank.com/gbnk/?lname=Roosevelt&fname=Franklin+D.