Introduction: In this article, Gena Philibert-Ortega searches old newspapers to learn more about some of the women pioneers in jazz. Gena is a genealogist and author of the book "From the Family Kitchen."
The 1920s was a decade of shorter skirts, speakeasies, bathtub gin, and jazz. Even today, most people are familiar with those early jazz legends like Louis Armstrong, Duke Ellington, and Count Basie. But what about the women of jazz? Some of their names are also familiar, like the great Ella Fitzgerald, while others have been forgotten with time.
Old newspapers, such as GenealogyBank's online Historical Newspaper Archives, help us remember those forgotten musicians of yesteryear.
Lil Hardin Armstrong (1898-1971)
The Armstrong name is synonymous with jazz, but Mrs. Armstrong was a musician in her own right before she helped to make her husband a star. Lil Hardin was a pianist with the King Oliver band when Louis Armstrong was invited to join. Hardin was initially not impressed with Armstrong, but eventually helped him develop a new look and then later encouraged him to seek fame outside of Oliver's band.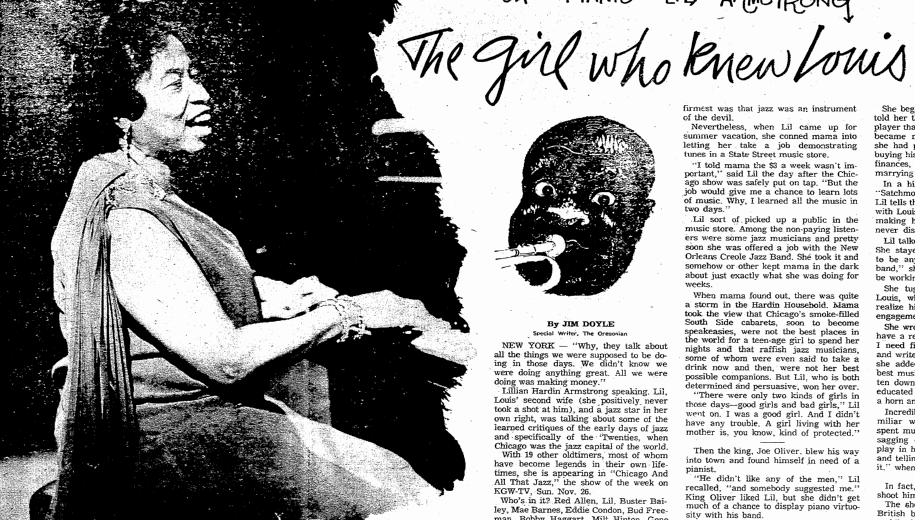 Lil Hardin and Louis Armstrong were married in 1924, but eventually separated in 1931 and divorced in 1938. This 1938 newspaper article publicly airs their problems, with accusations of desertion by Louis.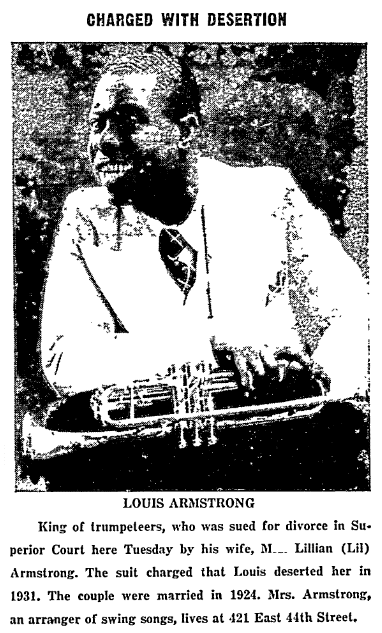 Although Lil and Louis divorced, they remained friendly and Lil was known to be billed professionally as Mrs. Louis Armstrong. Lil continued her jazz career after the divorce, which included leading bands (including an all-female band), singing, and playing the piano. Some of Lil's songs include "Born to Swing" and "Bluer than Blue."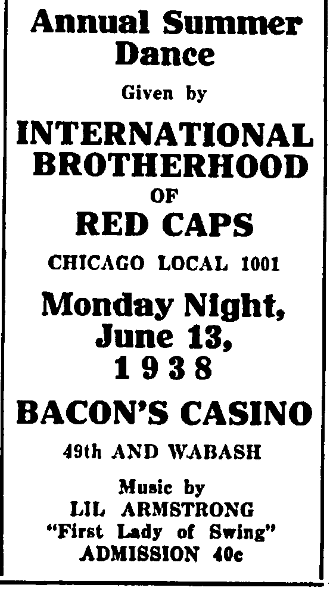 After the death of Louis Armstrong in July 1971, Lil played in a memorial concert in his honor. Tragically, she collapsed at the piano during the concert and died a little over a month after Louis' death.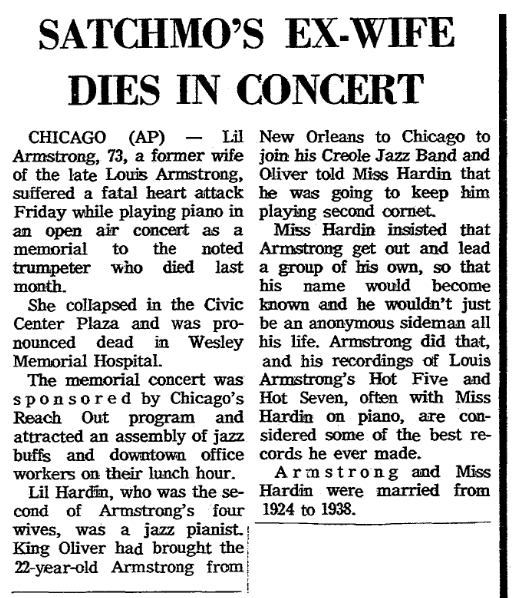 Blanche Calloway (1902-1978)
One of my favorite women in jazz is Blanche Calloway, who was the sister of the more recognized singer Cab Calloway. Like Lil Hardin Armstrong, Blanche was a singer, composer, and band leader. Her career began in 1921 and included important milestones like being the first woman to conduct an all-male jazz band.
A hit musician, Blanche is thought to have originated one of Cab Calloway's signature lines, "Hi De Ho," in a song she recorded in 1931.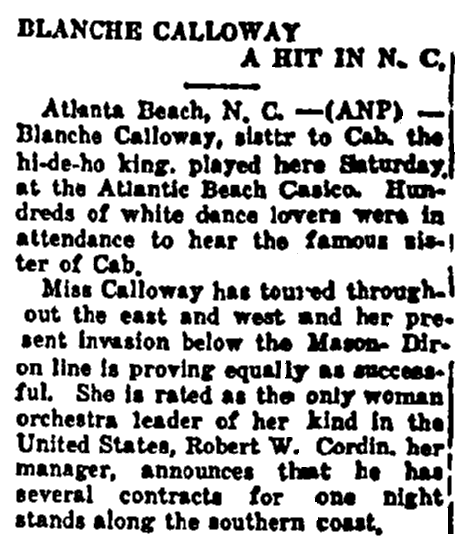 Not surprisingly, Blanche Calloway experienced racial and sexual discrimination in the music industry and beyond. While traveling in Mississippi in 1937, her tour bus made a stop where Blanche and another woman in her group used a "whites only" gas station bathroom. The following newspaper article states that:
Apparently the gas station manager called the police because the tourist convenience had been used by Negroes, for in less than five minutes two policemen approached the bus with drawn guns…
When the police officers asked her husband where the two women were, they quickly followed up their question by beating him with their gun and fists. Blanche and her husband were arrested and jailed. While they were in jail, another band member left with the band's earnings. Calloway ended up selling her car for money so that she could leave the state.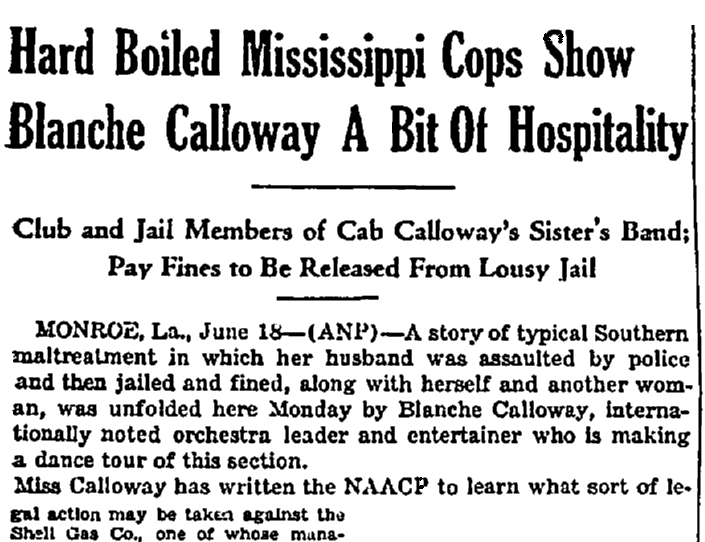 Blanche eventually found it difficult to find gigs due to segregation, so she worked at other jobs after World War II such as nightclub manager and radio DJ. She went on to become an entrepreneur and founded the cosmetics company Afram House.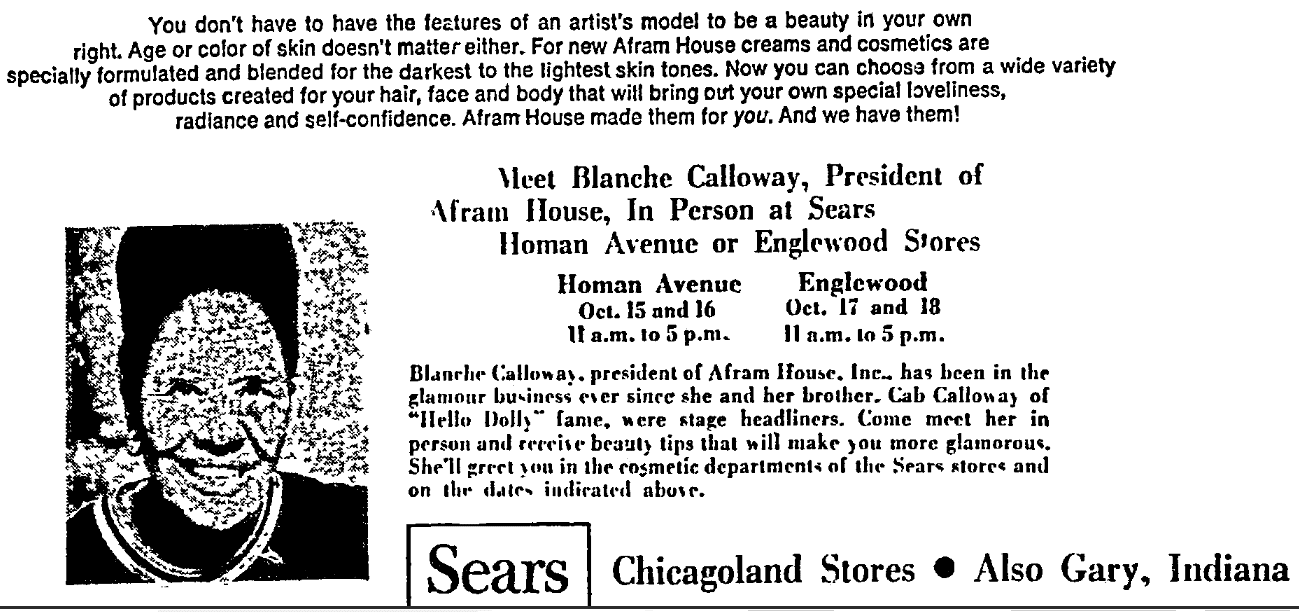 Blanche Calloway died in December 1978 at the age of 76 years.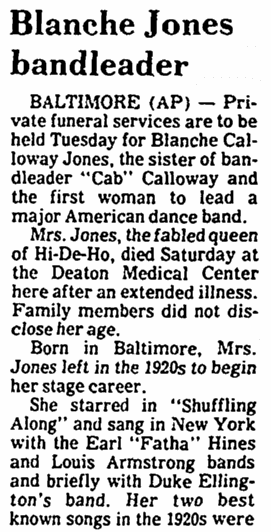 Ella Fitzgerald (1917-1996)
Ask anyone about great female jazz singers and most people think of Ella Fitzgerald, "The First Lady of Song."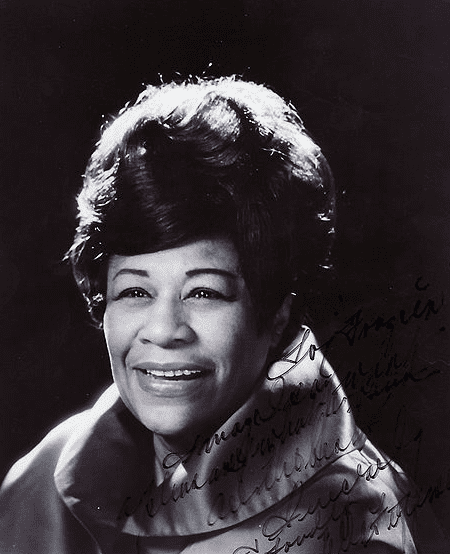 Ella was discovered as a teenager when she won the chance to perform at the Apollo theatre and went on to sing for audiences worldwide. She was the most popular female jazz singer for over 50 years and won 13 Grammy awards and sold 40 million albums.* This newspaper cartoon recalls the story of Ella's beginnings in jazz.
Ella worked with the greats of jazz: Duke Ellington, Count Basie, Joe Pass, and Louis Armstrong partnered with Ella. She even sang with Frank Sinatra.  Her hit songs included "A-Tisket A-Tasket" and the classics "Cry Me a River" and "Dream a Little Dream of Me."
Like other African American performers, she experienced her share of bigotry and prejudice. One story suggests that Ella had some help in overcoming at least some of the racism she experienced. It is said that Marilyn Monroe called the owner of the Mocambo club in the 1950s and said that if he booked Ella, she would be there every night and take a front table to watch the singer. Marilyn and the owner both knew that her presence would bring the club press attention. Ella credited Monroe and said that she never had to play a small jazz club again because of what Marilyn did.**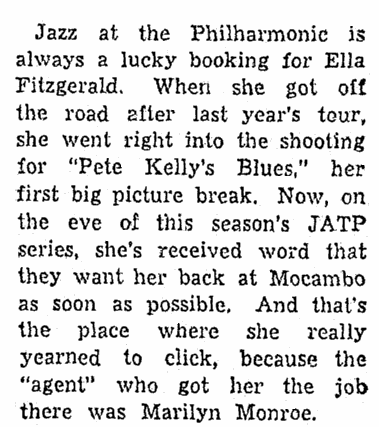 Ella's final performance, at the age of 74 years, was in 1991 at Carnegie Hall. By that time, she had recorded over 200 albums. Ella's failing health meant that she was not able to continue performing. Ella Fitzgerald died on 15 June 1996 at her home in Beverly Hills, California.***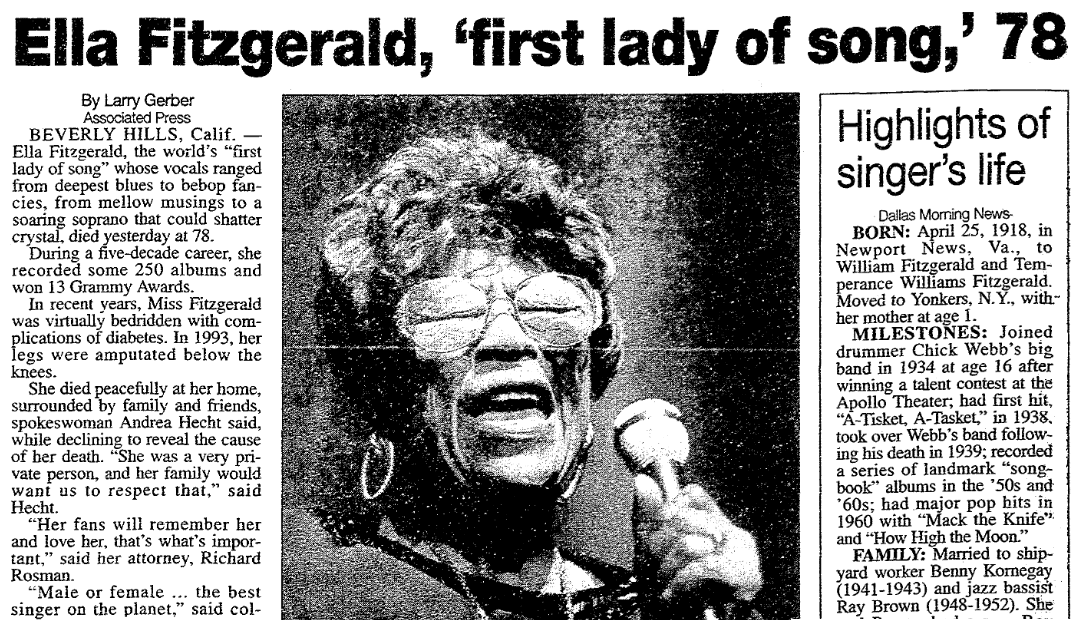 Women of Jazz
The early women of jazz overcame many barriers in their quest for musical success. Racism, segregation, and working in a male-dominated industry were just some of the obstacles they had to deal with. While many of their names are all but unknown to audiences today, they paved the way for today's female musicians. Lucky for us, their accomplishments can be found in the pages of old newspapers and heard on the many recordings they left us.
———————————
* "Biography," Ella Fitzgerld (http://www.ellafitzgerald.com/about/index.html: accessed 22 February 2017).
** Ibid.
*** Ibid.