While searching in GenealogyBank's Historical Newspaper Archives recently, I found the obituary of a Revolutionary War patriot: the Honorable John Sparks (c. 1716-1802).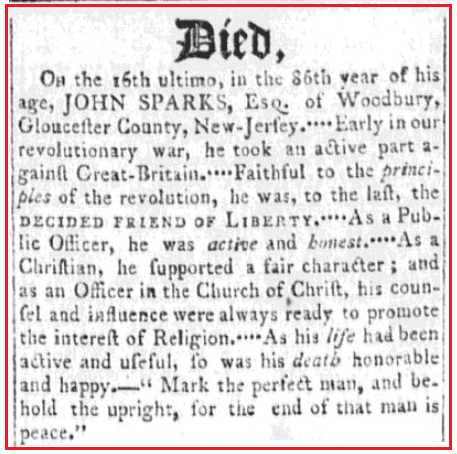 According to his obituary:
"Early in our revolutionary war, he took an active part against Great-Britain."
His obituary adds the title "Esq." – which means "Esquire."
Was he a lawyer?
A quick check – he was and in fact he was a judge.
His obituary also says he was an officer in his church:
"…his counsel and influence were always ready to promote the interest of Religion."
Sparks' home, built in 1765, is still standing in Woodbury, New Jersey, and today is the location of the Gloucester County Historical Society.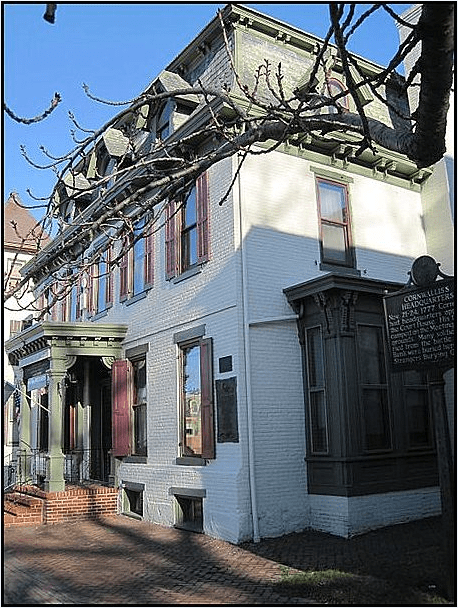 Thank you GenealogyBank!
(Visited 119 times, 1 visits today)