You can find information about your Revolutionary War veteran ancestors in unexpected places. For example, I discovered the military service of Private Joseph Barnes (1754-1826) by reading about him in his great-grandson's obituary.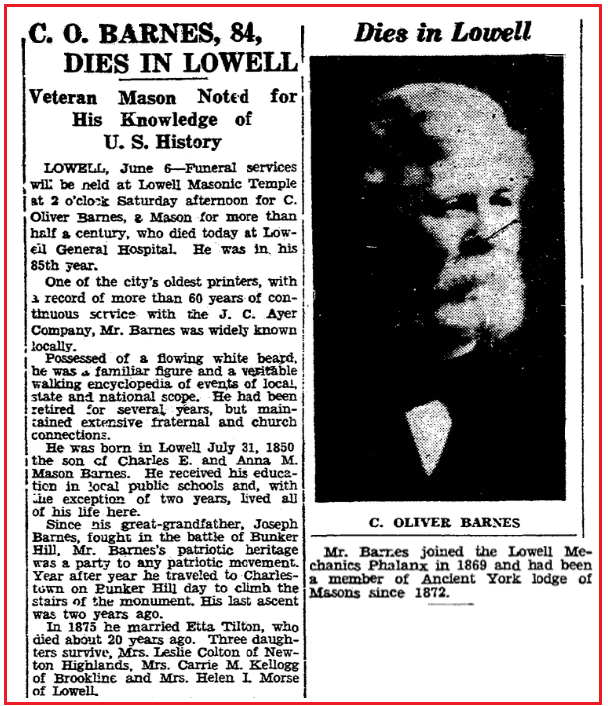 His great-grandson's obituary (Charles Oliver Barnes 1850-1935) states that "his great-grandfather, Joseph Barnes, fought in the battle of Bunker Hill."
Private Joseph Barnes served in the 3rd New Hampshire Regiment, in Captain William Walker's Company.
"The regiment saw action at the Battle of Bunker Hill, the Battles of Saratoga, and the Battle of Newtown. In addition, the 3rd participated in or was present at the Siege of Boston, the Invasion of Canada, Valley Forge, and Sullivan's Expedition."

— Source: Wikipedia
Genealogy Tip: Sometimes the Revolutionary War service of our ancestors is spiked out in newspaper articles and obituaries written about their descendants. Come search GenealogyBank's Historical Newspaper Archives today and see what you can find!
Thank you GenealogyBank!
Related Articles: