Introduction: In this article, Melissa Davenport Berry writes about the misfortune that befell Rebecca Rawson in 17th century Colonial America. Melissa is a genealogist who has a blog, AnceStory Archives, and a Facebook group, New England Family Genealogy and History.
To recap: In my previous article, I wrote about Reuben Rawson Dodge (1817-1899), son of Jacob and Elizabeth (Rawson) Dodge, who inherited a treasure trove from his Rawson ancestors including a family Bible owned by Edward Rawson (1615-1693), the first Secretary of the Massachusetts Bay Colony.
The article noted that Dodge deposited Edward Rawson's Bible in the American Antiquarian Society library; after it was returned to him, he gifted the Bible to the New England Historic and Genealogical Society (NEHGS), along with two portraits of Edward Rawson and his daughter Rebecca.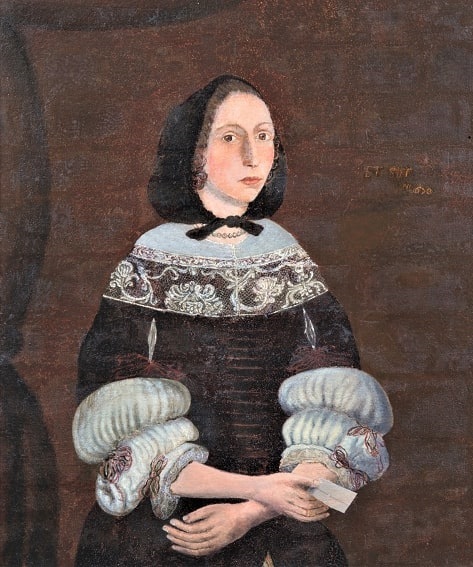 My last story covered two of Edward Rawson's sons by his marriage to Rachel Perne: William and Grindall. In today's article, I continue the story by writing about Edward and Rachel's daughter Rebecca Rawson, born in 1656, who suffered a great misfortune.
According to sources, the scandal with Rebecca is best told by Rev. Mr. Banyard in Plymouth and the Pilgrims – but here is a nibble of this colonial tidbit depicting the rogue romance gone wrong, as reported in the Christian Witness and Church Advocate:
"This young lady [Rebecca] was wooed and won under false pretenses, by a bold and successful adventurer… Miss Rawson was married in 1679, and accompanied her husband to England, where, deserted by him, and robbed of her property, of which he gained possession, she supported herself principally by her skill in needlework."
While in Boston wooing Rebecca, the rogue had said he was the son of Sir Thomas Hall – but his real name was Thomas Rumsey, and he was no nobleman. According to the "Memorial of the Rawson Family," when Rebecca inquired about her husband after he deserted her in England, she was told that one Thomas Rumsey had gone home to his wife and family at Canterbury, and she never saw the villain more. She remained in England with the one child she had by him. She learned many curious works, such as painting on glass and needlepoint. Her ingenuity procured her a genteel living.
In 1692 she desired to return to Boston, and left onboard one of her uncle's ships – but a great earthquake hit Jamaica while they were in port on June 9. She was swallowed up, together with the whole ship's company, excepting her uncle who was onshore.
John Greenleaf Whittier depicted a colorful sketch in Stray Leaves from Margaret Smith's Diary, in the Colony of Massachusetts: The Fair Rebecca Rawson and her Two Lovers.
In 1965 a lineal descendant of the Edward Rawson line, Rebecca Hobart Rawson (1947-2007), daughter of Edward Rawson and Elsa Joan Emmrich, made her debut into society. She descends from Rebecca Rawson's brother William Rawson.
Can you see any resemblance? This Rebecca might have taken a cue from her ancestor's romance debacle – she stayed single, attended college, traveled, and made her way as a successful lawyer.
Below is a photo of Col. Warren's son Joseph Rawson and his wife Mary Whiting Richards with their grandchildren, taken at the family home on 3767 Clifton Avenue in Cincinnati, Ohio. The children were all born to Joseph Rawson Jr. and his wife Lucy Russell.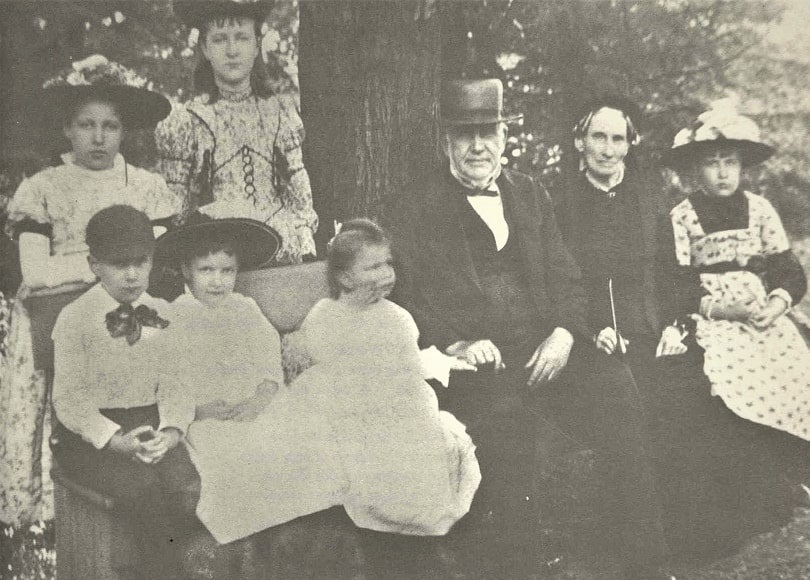 Joseph Rawson Jr. was vice president of the First National Bank of Cincinnati and was partner in the successful family pork-packing business Rawson & Sons. (From "Cincinnati Pioneers: The Rawson Family, 1831-1991.")
I found this article about Joseph Jr. and Lucy's daughter Martha (one of the two girls standing in the above photo) making her debut in 1896. She stayed single and traveled the globe.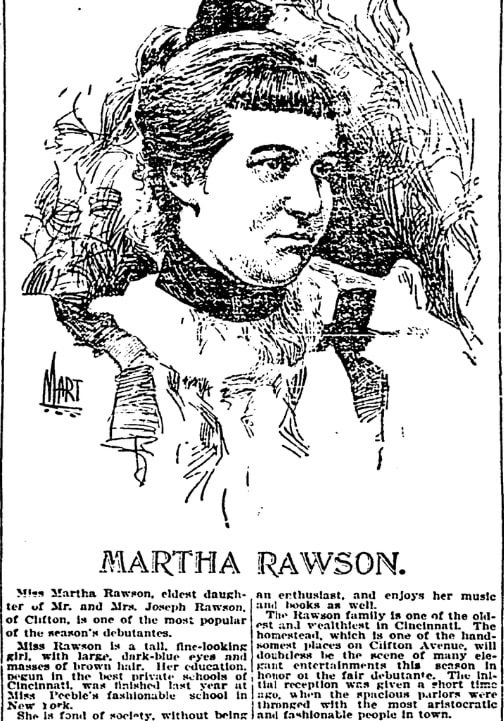 Did Rebecca Rawson's saga from years ago spark these singleton Rawson lasses to ditch marriages?
Not to worry – there are thousands of Rawson descendants who did breed, so stay tuned for more on this family, including Mayflower lines.
Related Article: