Introduction: In this article – to help celebrate National Hispanic Heritage Month – Gena Philibert-Ortega gives tips for Puerto Rican genealogy, especially explaining the Latin American tradition of surnames. Gena is a genealogist and author of the book "From the Family Kitchen."
Do you have Puerto Rican ancestors? Are you ready to start researching those ancestors? The good news is that you can find records online that make it easier to trace your family back multiple generations without leaving your computer. If you haven't tackled Puerto Rican research before, it's important to remember that records are, of course, in Spanish – and despite Puerto Rico being a territory of the United States, there are some differences researching Puerto Rican genealogy. But with a few tips, you can start researching today.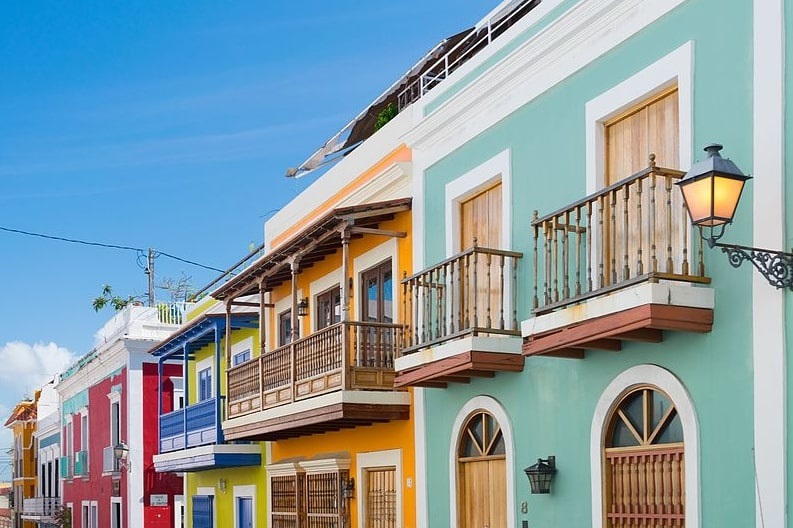 Women's Names
In North America, traditionally, women marry and replace their family surname (their maiden name) with their husband's. When Mary Smith married John Lewis, she changed her name to Mary Lewis. This makes tracing female ancestors difficult for genealogists when you can't find records that tell you what her maiden name was. But for those with Puerto Rican roots, women's surnames are a great help to family historians.
Instead of one surname, Puerto Rican women, like women in other Latin American countries, have two or three surnames. Her name may include her father's surname, her mother's surname, and her husband's surname (if married).
A woman may have a first and middle name. Her first surname will be her father's, followed by her mother's first surname. A "y" (i.e., "and") can separate these two surnames. When she marries, she may also add her husband's first surname. A "de" (i.e., "of") may precede this surname.
For example, Maria Lopez y Aquino is:
Maria (father's first surname) y (mother's first surname).
When Maria Lopez y Aquino marries and becomes Maria Lopez y Aquino de Rodriguez (having married a man whose first surname is Rodriguez), her name is:
Maria (father's first surname) y (mother's first surname) de (husband's first surname).
I know this naming arrangement may not seem clear if you're not used to it, but there's a great benefit to the researcher. When Maria marries, it's easier to trace her back to her parents because I know her father's last name was Lopez and her mother was an Aquino. Now, this also makes finding her siblings and other family members easier because you know both parents' surnames.
If your female ancestor came to the mainland United States in the 20th century, she most likely used just her father's or husband's surname.
To learn more, see Puerto Rican Genealogy's web page Puerto Rican Surnames for an explanation on "surname inheritance."
Start with FamilySearch
To begin your research, consult the FamilySearch Research Wiki page Puerto Rico Genealogy. You'll find links to the census, civil registrations, and religious records. You can click on any of those record sets and learn more about where to find these records online, both on FamilySearch and elsewhere. The FamilySearch Wiki also has a map of the island's 78 municipalities (equivalent to a county).
Once you've read the Wiki page, start searching the FamilySearch Catalog. Begin with a Place search for "Puerto Rico." Many of the essential resources you will need, such as Catholic Church records and civil registrations, are available online at FamilySearch. Once you exhaust records from this search, you will want to do another Catalog search for Place, but this time for the municipality your ancestor lived in (and the barrio if it is available).
One last note about records: don't assume that your Puerto Rican family had to be Catholic. While Catholics have been the majority in the past, today the Caribbean island is more Protestant. The first Protestant church in Puerto Rico was founded in 1872 and grew after the Spanish-American War. Jewish communities arrived on the island in the 15th century but primarily stayed underground with their faith. In the 1930s, large groups of Jews made their way to the island. It's important not to make assumptions. If you don't find your ancestor in the Catholic Church records, consider other religious records as well.
The U.S. Census
Puerto Rico became a Spanish colony with the arrival of Christopher Columbus in 1493. Other countries tried unsuccessfully to take Puerto Rico from the Spanish, but it wasn't until the Spanish-American War that Puerto Rico, Cuba, Guam, and the Philippines were ceded to the United States via the Treaty of Paris in 1898.
For the researcher, this means that you will find the island of Puerto Rico included in the U.S. Federal Census starting in 1910. What's different about these census returns is that the answers to the enumerator's questions are in Spanish, and the census form itself is also in Spanish. If you cannot read Spanish, consider using an online translation tool such as Google Translate. It may also help to use a blank U.S. census form to translate the census headings into English. Blank census forms are available on the National Archives website.
Don't forget that you will also find Puerto Rican ancestors in other U.S. records such as World War I and World War II draft registrations.
Cemeteries Are Different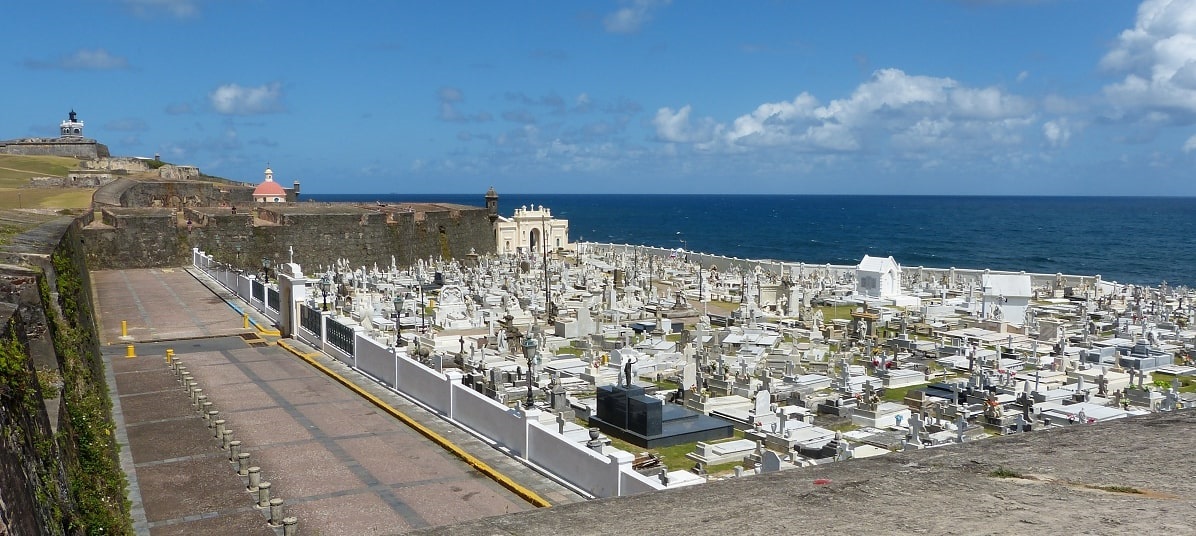 You can find some Puerto Rican cemeteries on the websites FindAGrave, Interment.net, and Billion Graves. For the most accurate up-to-date information for veterans' burials at the National Cemetery in Bayamon, Puerto Rico, consult the U.S. Department of Veteran Affairs Nationwide Gravesite Locator.
Burials in Puerto Rico may be encased in either an above-ground concrete tomb or in a mausoleum, due to the danger of flooding. This means that multiple people may be buried in one concrete vault. It is helpful to talk to the cemetery office if you cannot find a burial in a place where you are sure it should be.