Last year I wrote about DNA testing, and thousands of you visited the GenealogyBank Blog page and many commented (see My Genealogy Results from Multiple DNA Tests).
Since then Ancestry DNA has sent their customers "new results" that changed their previous conclusions. I liked the update Ancestry DNA sent me – I thought it was more precise and a closer match to the family history we have on the family (going back to the 1300s) than the report they sent me last year.
So, I have decided to rewrite that original essay on my DNA conclusions and expand the number of DNA tests that I am comparing.
This time I am adding in the MyHeritage DNA test results as well as the details of the "new" Ancestry DNA analysis.
I ordered the MyHeritage DNA kit and it arrived.
First impression: sturdy packaging and clear instructions.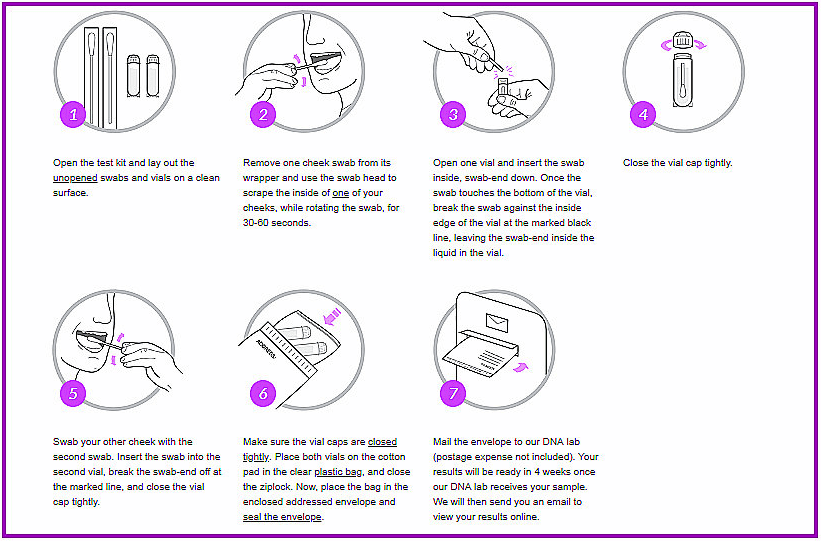 I prepared the two cheek swabs: first on one side and then the other.
The long swabs easily snapped off in the small vials so that they could be returned to MyHeritage.
I put the vials in the plastic bag and inside the small mailing pouch, as instructed, and took it to the Post Office this morning.
Simple.
Now I am just waiting for the results.
When I get them, I'll let you know what I've learned.