My fifth-great-grandfather Lieutenant Nathaniel Haskell (1742-1794) was a Revolutionary War veteran from Maine. From my notes, I knew he was born in 1742 in Hampton Falls, Rockingham County, New Hampshire, and an Internet search led me to HaskellFamilyHistory.com, where I learned a bit more about his life and military service:
"Nathaniel Haskell moved, as a young man, from Hampton Falls, Rockingham Co, NH, to New Gloucester, Cumberland Co., ME, and served in the Thirty-First Regiment of the Revolutionary Army from that town."

–Source: HaskellFamilyHistory.com
I knew that regiment was commanded by Col. Edmund Phinney – so next, I searched for Col. Edmund Phinney's name in GenealogyBank to see what else I could learn about the regiment.
In the "Government Publications" collection I found an American Historical Association report that mentioned a book about Phinney's regiment, written by Nathaniel Goold.
I then searched the Internet and found that Goold's book has been scanned and put online by the Internet Archive. I have written about them before here.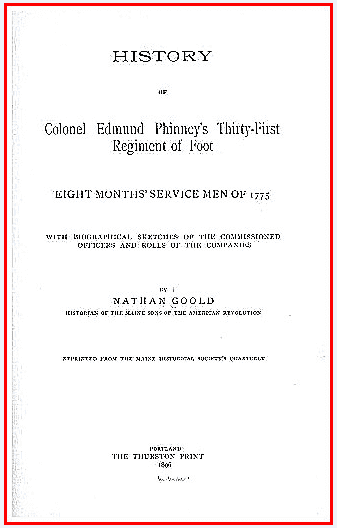 Goold's book gave me more information about Nathaniel's service in that regiment:
"Second Lieut. Nathaniel Haskell entered the service from the same town, May 15, 1775. He married at Falmouth, Aug. 30, 1763, Deborah Bailey, and probably moved to New Gloucester before the war."
Nathaniel died in 1794 in New Gloucester, Cumberland County, Maine, and was buried in the Lower Corner Cemetery. I found his gravestone on Find a Grave.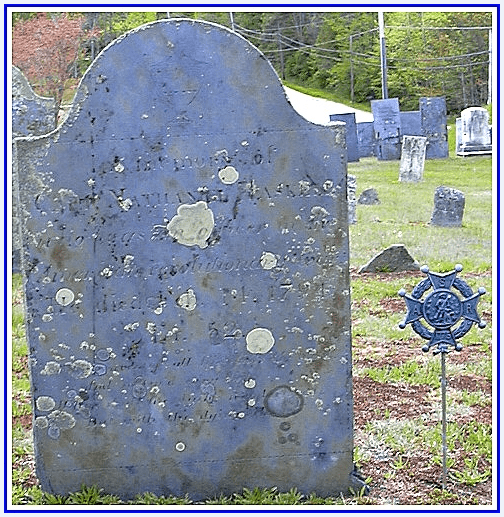 The time-worn inscription reads:
In memory of
CAPT. NATHANIEL HASKELL,
who was an officer in the American Revolutionary war.
He died Feb. 14, 1794. AEt. 52

"The graves of all his saints He bles'd,
And soften'd ev'ry bed:
Where shall the dying members rest,
But with the dying Head?"
I'm lucky to count Nathaniel as one of my many Revolutionary War veteran ancestors.
Genealogy Tip: Get additional information on your Revolutionary War veterans by searching the names of their commanding officers for more information about their military service.
Related Article: