Introduction: In this article, Melissa Davenport Berry continues her story showing how paternity cases affected life in the 17th century Massachusetts Bay Colony – and, in particular, describes the continuation of the Coker family line. Melissa is a genealogist who has a blog, AnceStory Archives, and a Facebook group, New England Family Genealogy and History.
My last story covered Robert Coker, a first settler of Newbury, Massachusetts, who got himself in some hot water with the magistrates in 1641-42 when he contracted himself in marriage with two different maids (see links at the end of this article).
During this time, Coker fathered two children: a daughter Rachel with Miriam (Moulton) King; and a son Joseph with Catherine (Moody?), whom he married. The daughter Rachel was raised by her mother Miriam and her husband Thomas King.
Over time, however, Robert's transgressions were overlooked, and he was made a constable for Newbury in November 1656 and also served as a jurist for the court. He had more children with Catherine – and their descendants make up generations of the sons and daughters of Newbury.
According to the State Times Advocate, the name Coker has several origins.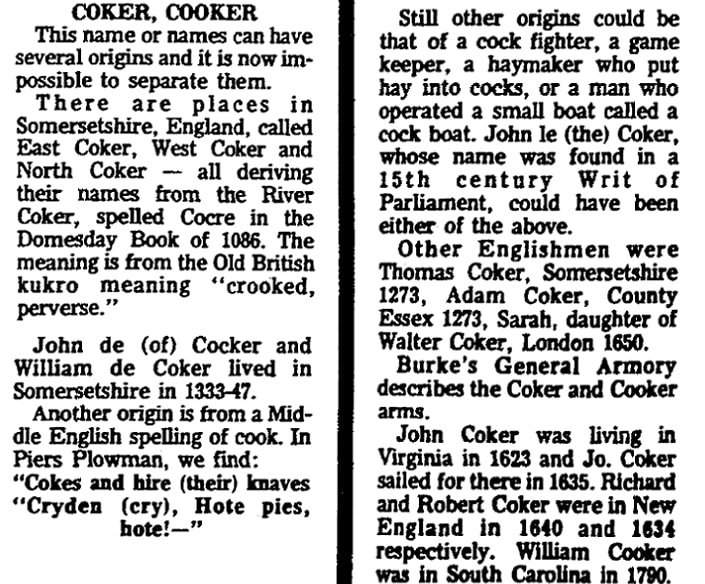 An image of the Coker coat of arms is found in Sarah Smith Emery's book Reminiscences of a Nonagenarian (Newbury, Massachusetts: W.H. Huse & Co., 1879, P. 86).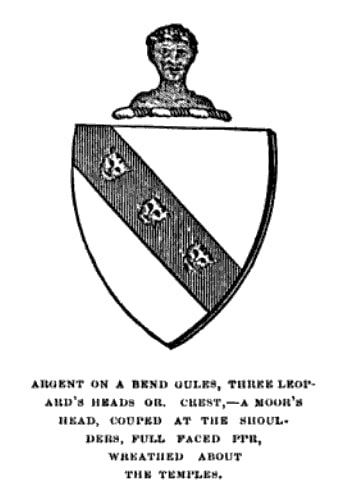 Emery's Aunt Susanna (Little) Adams, widow of Robert Adams, married John Coker, the great-great grandson of Joseph and Sarah (Hathorne) Coker.
Genealogy:
Robert Coker and Catherine (Moody?)
Joseph Coker and Sarah Hathorne (see family tree image below)
Hathorne Coker and Tirza Bartlett
Samuel Coker and Mary "Martha" Phillips
Thomas Coker and Sarah Greenleaf
John Coker and Susanna (Little) Adams
The famous writer Nathaniel Hawthorne was from the Hathorne family (he inserted the "w" into his surname). His family tree was printed in Tales, Sketches, and Other Papers by Nathaniel Hawthorne, edited by George Parsons Lathrop (Houghton Mifflin, 1883, P. 446).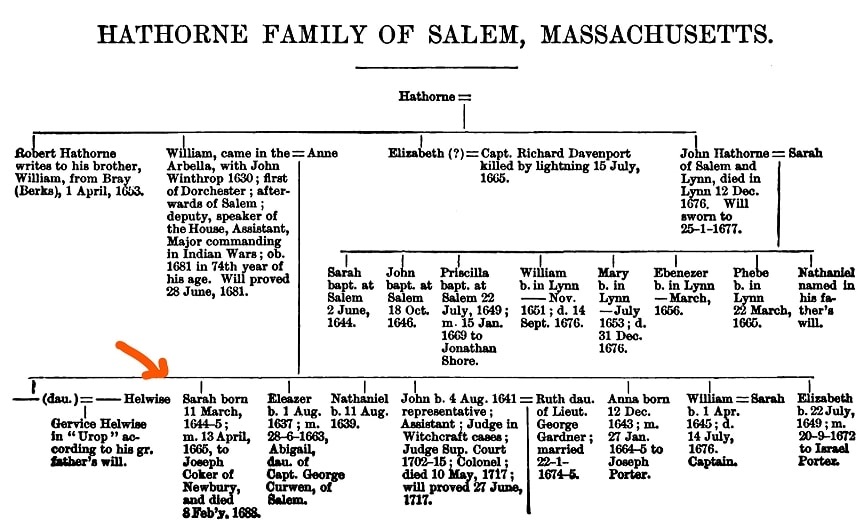 Emery's book provides an account of how John Coker won the affection of her Aunt Adams after Susanna became a widow:
"The wealth and superior attractions of Aunt Adams brought her many suitors, but for four years she remained constant to the memory of the early loved. Then it began to be whispered that she showed an inclination to favor the suit of Mr. John Coker."
According to Emery's account, Aunt Adams was impressed by Coker's role as sole provider of his family when his father Thomas Coker died in 1804. Thomas was a housewright and operated a farm in the lower parish of Newbury.
In 1906 the Newburyport Daily News provided a photo of a house built by Thomas Coker in 1796 on Broad Street.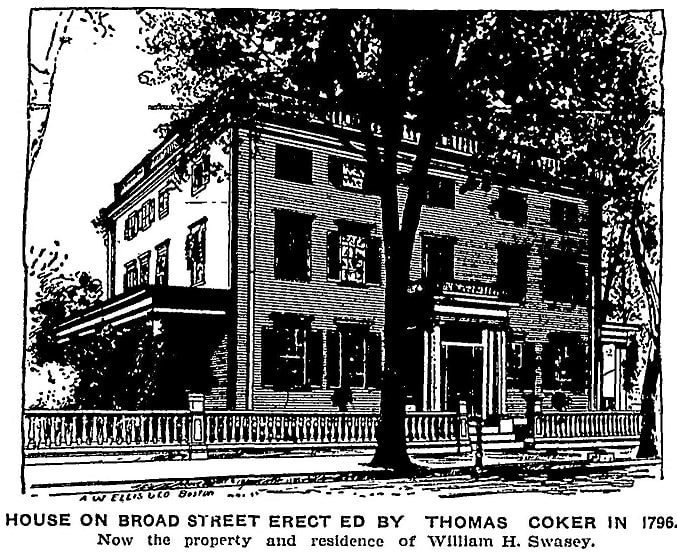 I found an 1804 announcement in the Newburyport Herald about the settlement of the estate of Thomas Coker. His son John is the attorney for his widow Sarah Coker, executrix.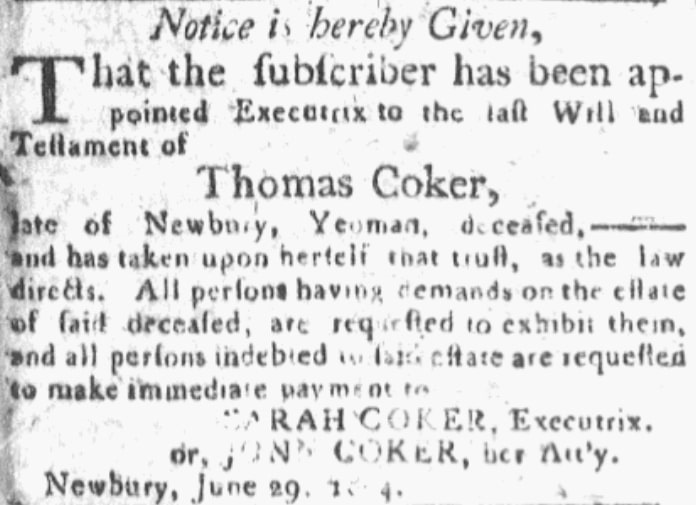 I also found John advertising a house and barn for rent on Broad Street in the Newburyport Herald in 1805.

Emery wrote:
"John thus was not only the staff of his widowed mother, but the head of a large family of young brothers and sisters. His filial and fraternal devotion won Mrs. Adams' regard. Handsome, intelligent, highly respected and a practical farmer, the match appeared exceedingly proper as the young man was very well qualified for a companion and protector of the youthful widow."
The happy couple married in 1805 and one son, Robert Adams Coker, is named after Susanna's first love.
Note: Just as an online collection of newspapers, such as GenealogyBank's Historical Newspaper Archives, helped tell the stories of the Coker family, they can tell you stories about your ancestors that can't be found anywhere else. Come look today and see what you can discover!
Related Articles: