Every now and then you run across an interesting marriage announcement in old newspapers about someone who couldn't travel to a wedding—so they attended by proxy.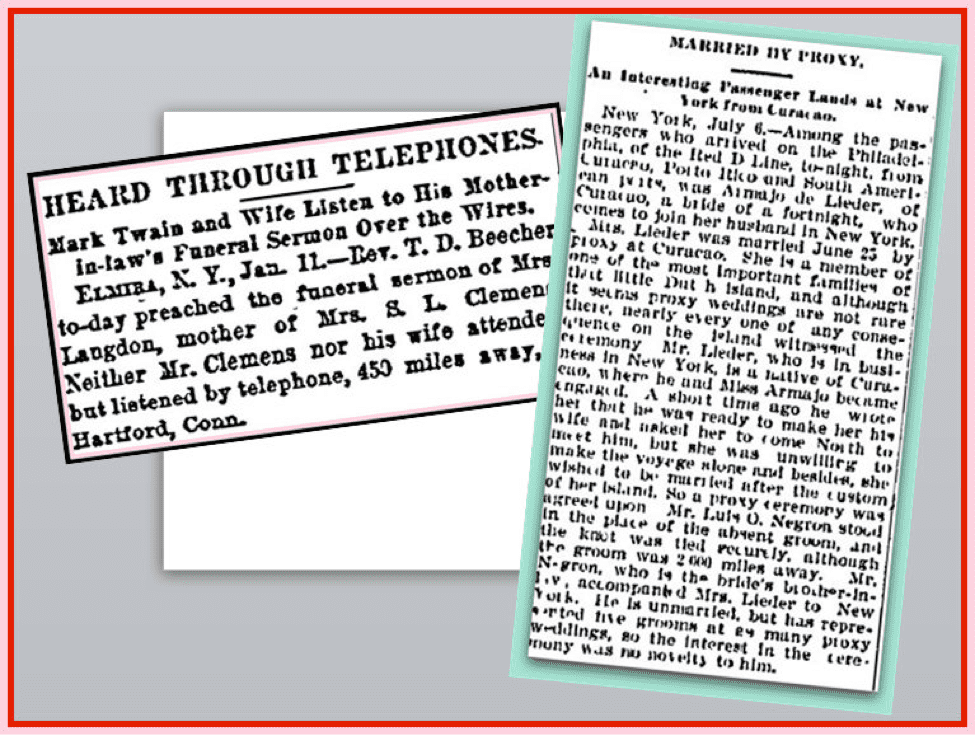 I once read about Mark Twain and his wife attending the funeral of his mother in law—by listening to it over the telephone 450 miles away!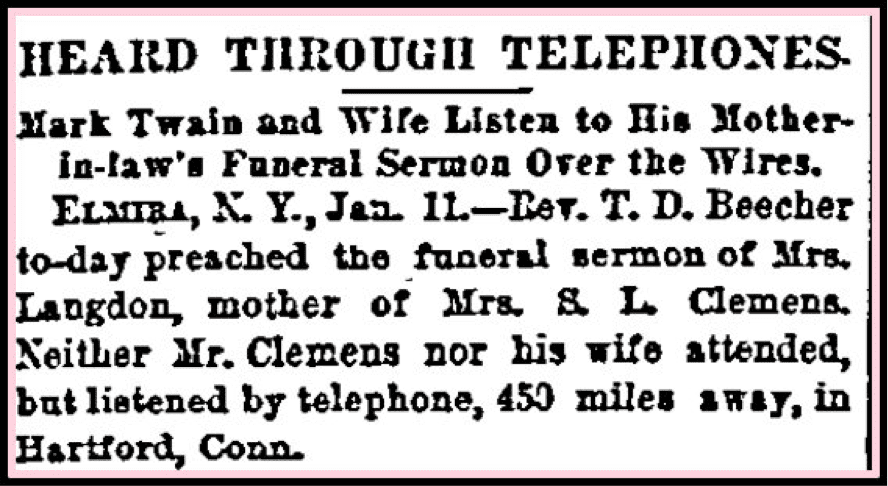 It seems that proxy weddings were common on the island of Curacao—at least for Luis O. Negron. Although not married himself, Negron participated in five proxy weddings there on the island.
In one instance, a Mr. Lieder in New York needed to return to Curacao to marry his bride-to-be, Miss Armajo, who was also from his native Curacao. However, Mr. Lieder could not leave New York at the time of the wedding. So on 25 June 1902 they were married—using a proxy stand-in husband. Apparently the bride's brother-in-law, Luis O. Negron, had plenty of experience with proxy marriages!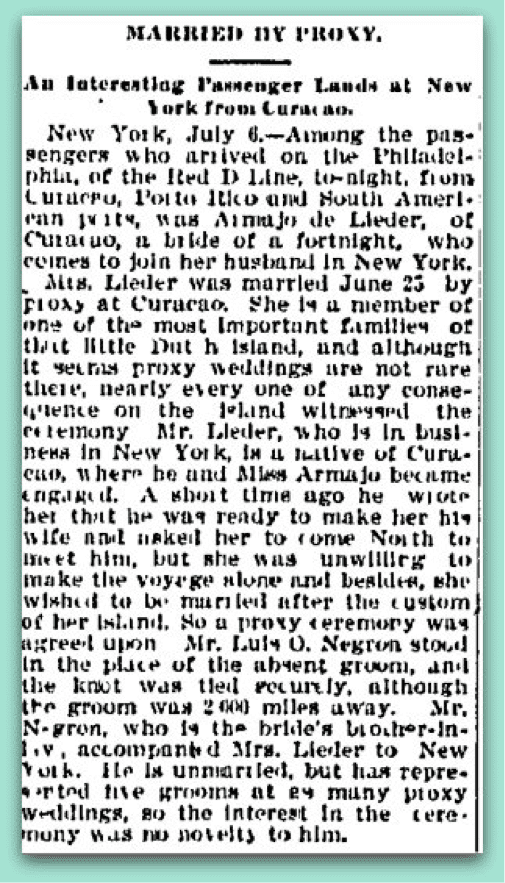 (Visited 64 times, 1 visits today)