Continuing my research into Revolutionary War veterans, I recently found the obituary of Jonathan Wheelock, a 16-year-old drummer boy.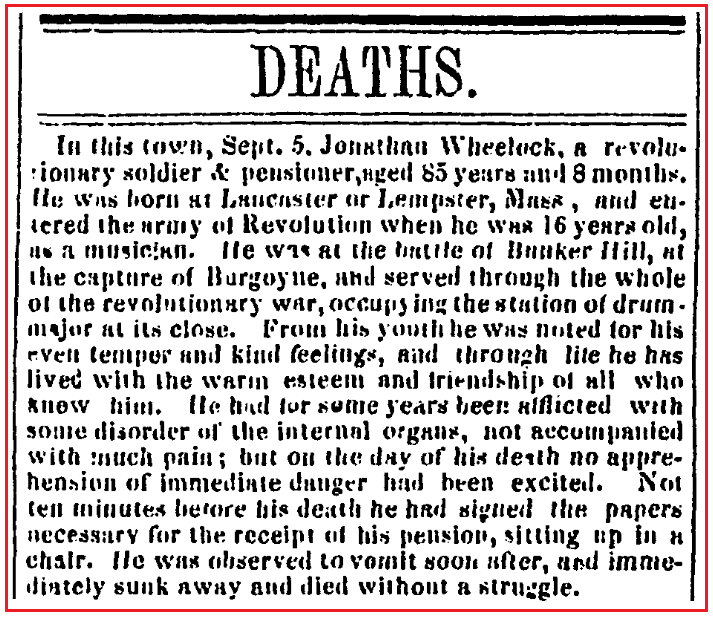 According to this obituary:
"He was at the battle of Bunker Hill, at the capture of Burgoyne, and served through the whole of the revolutionary war, occupying the station of drum-major at its close."
When he died in 1845, he was "85 years and 8 months" old – so that means he was born about 5 January 1760.
According to the article: "He was born at Lancaster or Lempster, Mass."
So, using the basic facts that I had about him, I looked in FamilySearch.org to see what more I could learn about this Revolutionary War soldier.
I found a record that seems to be a match:
https://www.familysearch.org/tree/person/details/LHVV-64G
That's interesting – using FamilySearch's "View My Relationship" feature, it says that I am related to Jonathan Wheelock.
Armed with his obituary and this record in FamilySearch, I can continue my research to determine the accurate dates, places and other details of Wheelock's life.
Let's take a minute and document all of our Revolutionary War kindred.
Related Articles:
(Visited 200 times, 1 visits today)