Introduction: In this article – part of an ongoing "Introduction to Genealogy" series – Gena Philibert-Ortega celebrates Labor Day by explaining where you can find information about your ancestor's occupation. Gena is a genealogist and author of the book "From the Family Kitchen."
Where did your grandfather work? What was the occupation of your 3rd great-grandfather on your maternal line? Did your great-grandmother work during the War?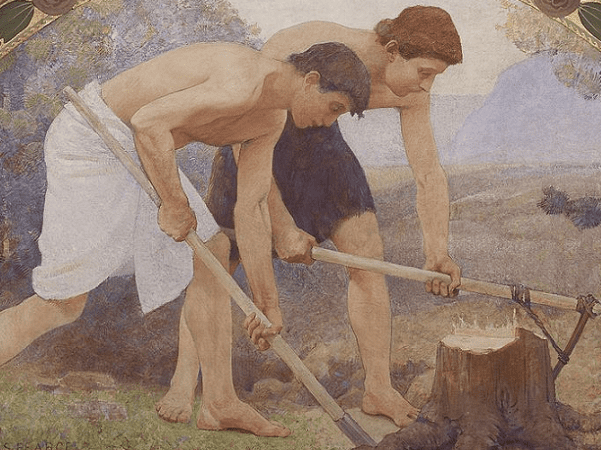 As family historians we concentrate on the dates and places that spanned our ancestors' lives, but it's the details of their everyday lives that can provide us with a better understanding of our ancestral families and enable us to tell their stories. Learning more about your ancestor's occupation is part of that story.
How do you discover an ancestor's occupation? For this article, let's concentrate on a few records that either mention an ancestor's occupation or provide valuable clues.
The U.S. Census
If you are researching an ancestor who is found in the U.S. Federal Census between the years 1840-1940, you can find valuable clues to family occupations. For example, the 1840 U.S. Federal Census provides a clue to the occupation of the family being enumerated. It asks "Number of persons in each family employed in: Mining; Agriculture; Commerce; Manufacture and Trade; Navigation of the Ocean; Navigation of Canals, Lakes, Rivers; Learned Professional Engineers." While this doesn't specify who in the family is employed in these occupations (remember, this census names the head of household), it's a valuable clue. This census enumeration also asks for the name of military pensioners, which would alert you to military service and should be followed up by searching for military records.
In 1850, the census asks for the "profession, occupation, or trade of each person over the age of 15 years." These census clues are valuable but they must be followed up on; not everything in the census is completely correct. In the case of a female ancestor, she may be listed as a "housewife" regardless if she worked outside of the home.
Vital Records
Vital records can provide occupational information. Children's birth certificates ask for parents' occupations, and marriage certificates ask for the occupations of the bride and groom. Death certificates ask for the occupation of the deceased – but be careful. Depending on who the informant is, they may not be sure of the information they are providing and unknowingly provide incorrect information. Also, the occupation listed may be so general that it provides little to no new information. Remember that vital records have not always been kept uniformly throughout the United States, so checking these records may only be useful when researching 20th century ancestors (depending on location).
City Directories
City directories not only situate an ancestor in a specific time and place, they can also provide an occupation and an employer. For female ancestors, those not listed with a husband due to being single or a widow, occupational information found in a city directory can be one of the only places you might find work information.
My paternal great-grandmother is always listed as a housewife in the U.S. census even though she worked her entire life as a cook (or that's what we thought). One year she was listed in a city directory while her husband was away with the Navy. It revealed an occupation that the family didn't know she had: as a young woman she worked in a laundry.
City directories can also provide you with possible employers in the city your ancestor lived in.
Newspapers
An article mentioning your ancestor for whatever reason could provide their occupation. A good start to finding an occupation is with an obituary. Aside from the possibility of the deceased's occupation being listed, you may find a mention of a father's occupation – or in the case of a wife, her husband's occupation.
Obituaries may be the most obvious type of newspaper article to find your ancestor's occupation, but really you can run across information about your ancestors almost anywhere in the paper. For example, look at these two short notices published in a 1900 Nevada newspaper. If Andrew Roberts was your ancestor, now you know he owned a saloon; we also learn that Will Muller worked in a box factory.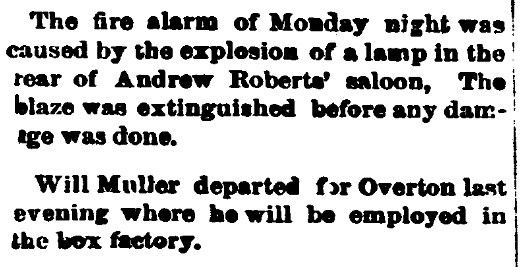 It's easy to extract only the dates and places that pertain to birth, marriage, and death in genealogically relevant records – but there is so much more to our ancestors' lives. Take a closer look at the records you've already found and see what they can tell you about your ancestor's work life.