Introduction: In this article, Gena Philibert-Ortega searches old newspapers to find vintage recipes for using all those hard-boiled eggs she dyed for Easter. Gena is a genealogist and author of the book "From the Family Kitchen."
It's almost Easter, and if you are around small children you could be knee-deep in Easter eggs. Now of course, leftover hard-boiled eggs make great deviled eggs and you can find numerous recipes for those appetizers in my earlier article, Dyed Easter Eggs? Make Deviled Eggs! But what else can you do with those boiled eggs? Here are a few recipe ideas from historical newspapers.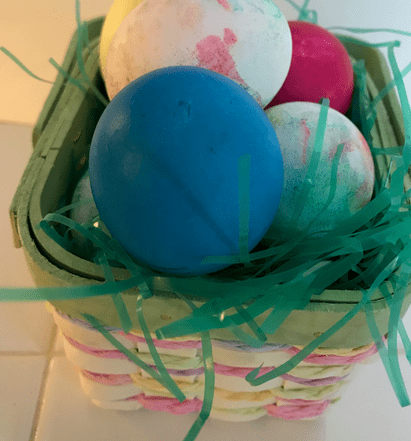 Sandwiches
The old standby recipe when you have hard-boiled eggs is egg salad. This recipe from 1921 is egg salad, but it contains only three ingredients (eggs, pimentos, and mayonnaise) – whereas traditional egg salad typically also includes mustard and, in some cases, pickle relish.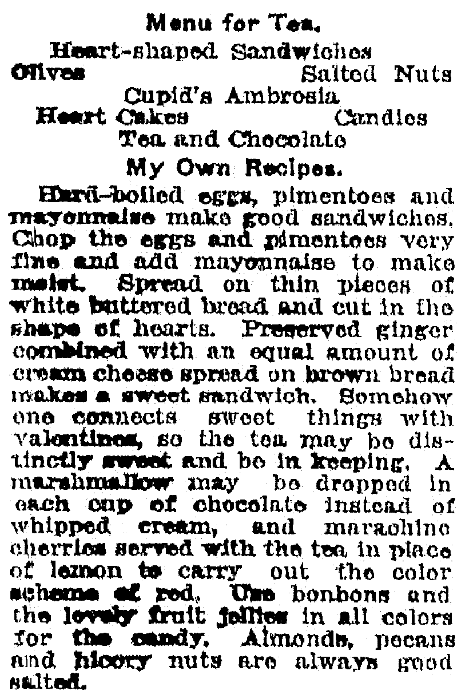 Everyone has their own favorite egg salad recipe. These tried and true favorites might come from a family recipe passed down through the generations, or just a taste or texture preference (sweet pickle relish versus something tangier, or the addition of celery for some crunch). This egg salad recipe from 1911 includes sardines, which would make for a more salty, fishy egg salad.

Salads
Hard-boiled eggs are a great ingredient for salads, whether they are the main ingredient or a garnish. These recipes, meant for a Lenten meal, include the Daisy Salad which requires some artistic flair to make the eggs look like daisies – or the Eggs in Jelly recipe which involves adding eggs to gelatin. The Egg and Beet Salad in this group of recipes would definitely be one that I would enjoy.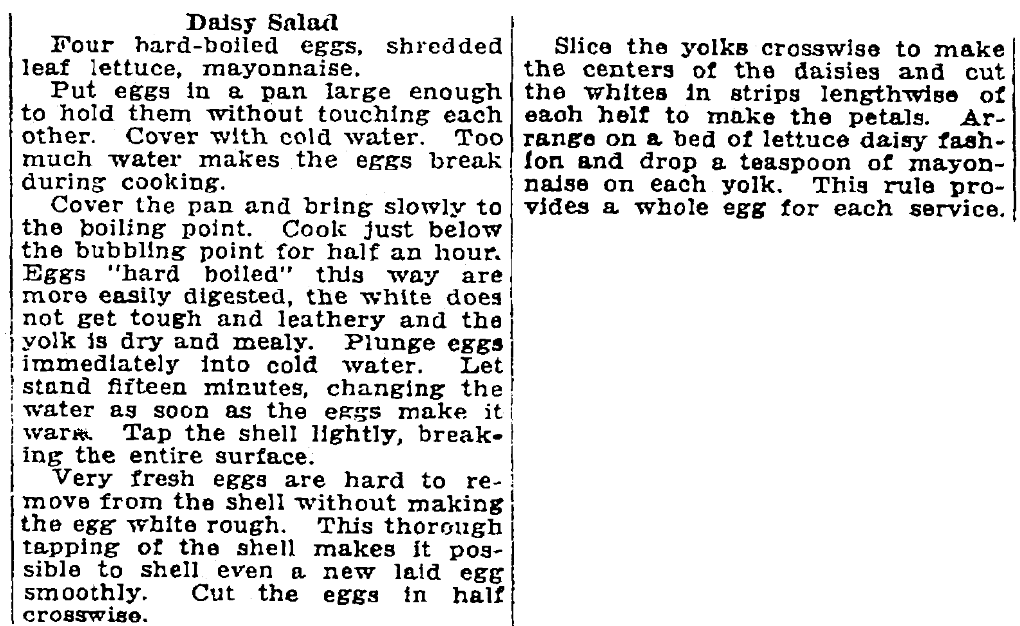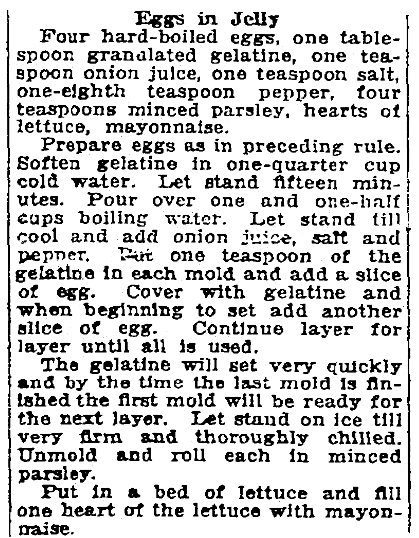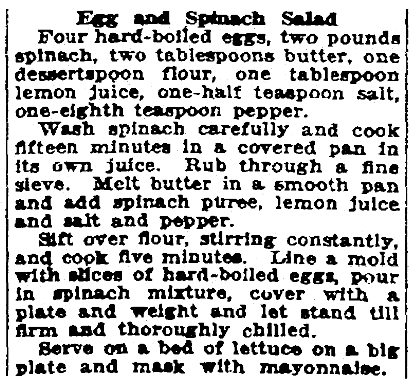 This recipe, Molded Eggs for Salad, is an interesting mix of boiled eggs, onion juice, and paprika. The eggs are put through a ricer and then molded (you can use a juice glass) then they are sliced and placed on a tomato which sits on a lettuce leaf and everything is topped with Thousand Island dressing. If you're wondering "what's onion juice?" it's exactly what you would imagine. To make it you would take an onion and either grate it, place it in a food processor, or a juicer.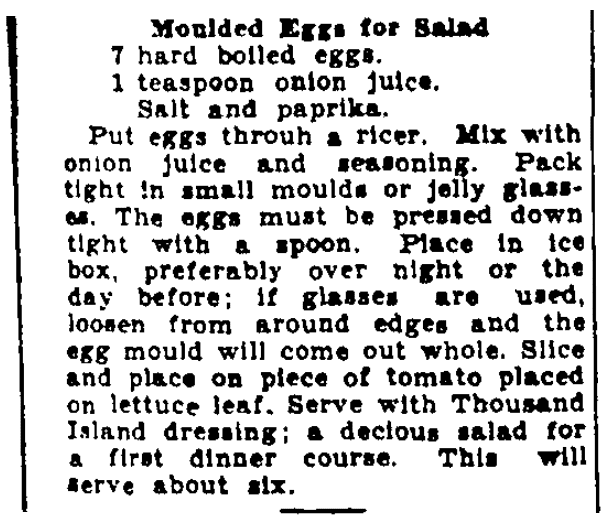 What Do You Plan on Doing?
What will I be doing with my hard-boiled eggs after Easter? Well, deviled eggs are probably in my future as well as egg salad sandwiches. If I make too many boiled eggs I'll even try to make some pickled eggs, which I love. Here's a recipe using beet juice that you may want to consider trying.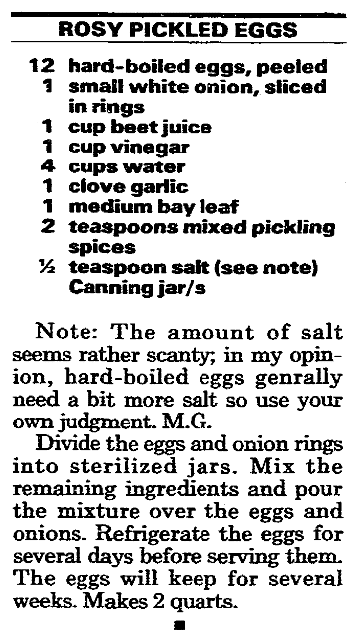 Happy Easter!