Introduction: In this article, Melissa Davenport Berry writes about the Bruner brothers, who survived the Civil War and lived long enough to celebrate Christmas together in 1919. Melissa is a genealogist who has a blog, AnceStory Archives, and a Facebook group, New England Family Genealogy and History.
Three Union Civil War veteran brothers in Omaha, Nebraska, were still alive to celebrate Christmas in 1919. The Wilkes-Barre Times-Leader covered this special occurrence.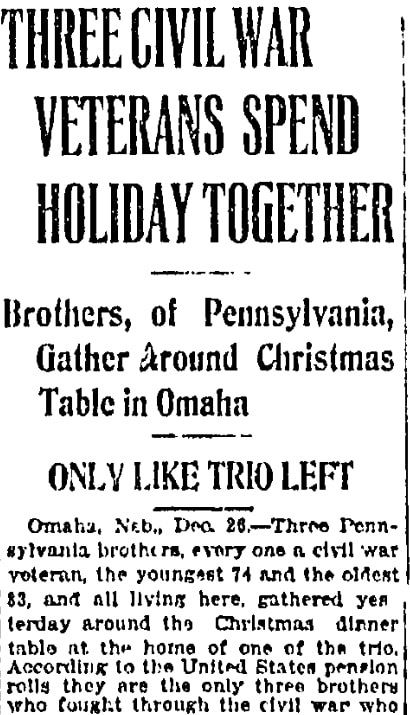 What is even more distinctive is there were two other brothers who also served in the war, and one of them sadly met his maker just five days before that Christmas gathering. I caught up with some of the brothers' descendants, who shared photos and provided more information.
The Bruner brothers (some sources spell the family name "Brunner"), born to John Gangewehr Bruner and Judith Erdman, were raised in Easton Leigh County, Pennsylvania. According to sources, the Bruner brothers got their valiant spark from their granddaddy Andrew Bruner, who served under Lafayette and was among the bold patriots who swam Long Island Sound with a rifle on his back in the American Revolution. He also fought under Captain Shaffer in the War of 1812.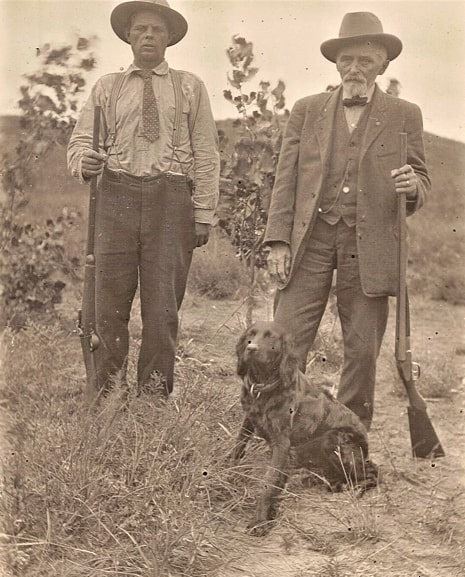 John Jefferson, the oldest Bruner brother, served in the 110th Pennsylvania Regiment, Co. D, and was wounded four times. At Chancellorsville he was shot through the leg. At Gettysburg his breastbone was shot away. At Spotsylvania a bullet went through his body, and at Petersburg a shell burst near him and almost tore his head off. When two black sergeants who fought alongside him were killed, he carried the regimental colors out of the wilderness to honor them.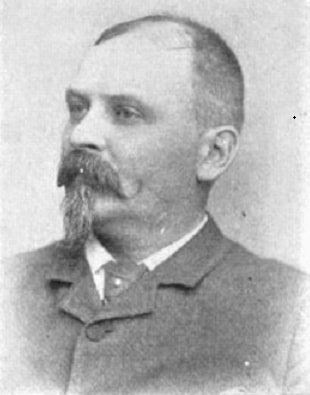 Thomas Cooper, or "T. C.," the baby of the boys, enlisted in the 128th Regiment, Co. C, Penn Volunteers, and was engaged in battle almost immediately at Antietam, also known as the Battle of Sharpsburg (17 September 1862).
This is what he told the reporter:
"When we went in at Sharpsburg we were so new we didn't know the bugle calls. When we were being killed off like flies, the bugle sounded the retreat, and we didn't know what it meant. We stayed right there until an aid-de-camp came and gave us a verbal order and a good cussing, and told us to get out of that.

"At the battle of Antietam, Robert Mann, of Doylestown, Pa., was killed by my side. Rufus Yerkes, for years clerk of the court at Doylestown, was on the other side of me when his leg was shot off."
T. C. and another fellow saved Yerkes, but not without some drama. They were peppered by the rebels and dodged many bullets until they made a safe escape to the hospital.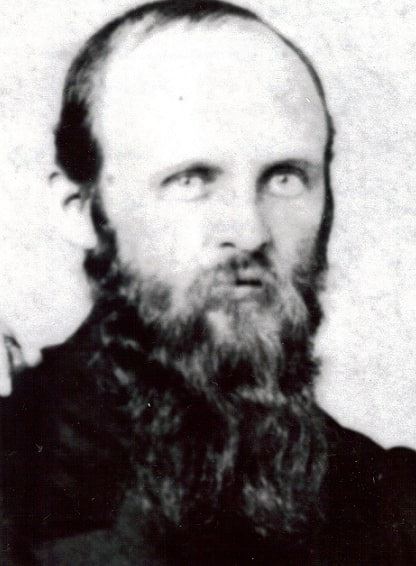 James Benjamin served in Co. C, 38th Penn Volunteers emergency regiment, and was at Camp Muhlenberg at Reading. He was in several battles, but not injured. He was in the thick of the Cumberland Valley campaign battle. After Lee invaded Pennsylvania his regiment was sent into the anthracite coastal regions to suppress draft riots.
Charles Erdman (the brother who died five days before the 1919 Christmas gathering) was in Co. A, 3rd Penn Volunteer Calvary. He served in the Battles of the Wilderness, Spotsylvania, and Cold Harbor. He vividly recalled crossing the James River on a ponton bridge constructed of 104 boats, which landed the troops at the old Doctor Koke's plantation.
The combined age of the three brothers who gathered for Christmas in 1919 was 286 years.
The fifth brother, Uriah Erdman (d. 1905), served in the 46th Regiment, Co. D, Pennsylvania Infantry.
Almost every evening during World War I the four surviving brothers met up and read the war news, discussed the moves from the viewpoint of soldiers, and recalled their fighting days in the Civil War.
On this Christmas I salute these vets and all soldiers who have fought for freedom, liberty, and our great country the United States of America.
There were also three sisters in the Bruner clan: Bella married Jacob Swartzlander; Caroline married Charles Mohr; and Catherine "Kate" married John Riley. Several descendants are still among us today.
Additional Reading:
Moron, Julius Sterling. "Illustrated History of Nebraska: A History of Nebraska from the Earliest Explorations of the Trans-Mississippi Region, Volume 2." J. North, 1913, Nebraska.