Genealogists are relying on newspaper archives more and more to document the stories of their ancestors and trace their family trees. In last night's episode of Who Do You Think You Are? American actress Christina Applegate used an old article found in GenealogyBank's Trenton Sunday Times Advertiser (Trenton, New Jersey), 26 August 1934, to learn more about her family history. Notice the family resemblance with her grandmother and great-aunt: Lavina and Delilah Shaw.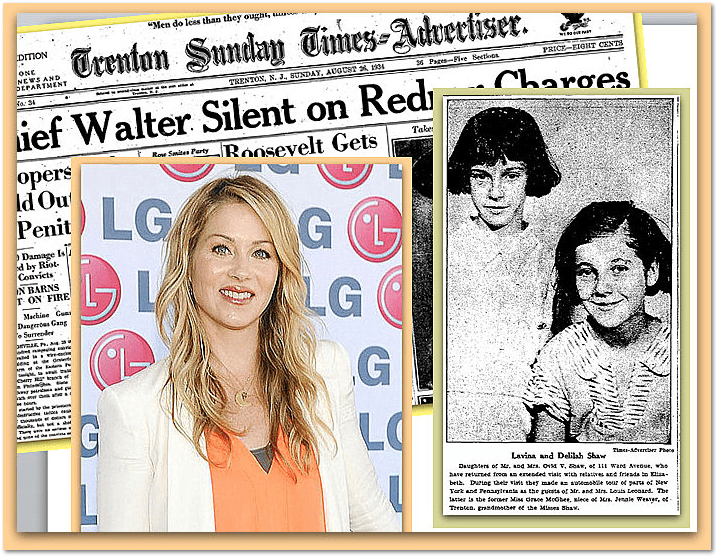 Dig into GenealogyBank's newspaper archives and see what you can find out about your ancestry now!
Disclaimer: GenealogyBank is not affiliated with TLC TV Network or the Who Do You Think You Are? television program.
(Visited 86 times, 1 visits today)