Introduction: Mary Harrell-Sesniak is a genealogist, author and editor with a strong technology background. In this guest blog post, Mary gives advice and provides free resources so that you can make your own genealogy quote graphics to share on social media sites like Facebook.
We've noticed that many of our blog readers share our affinity for inspirational, humorous and memorable genealogy quotes!
Some of the quotes on the GenealogyBank blog are serious, but others are funny or whimsical. When they touch our readers' hearts, they tend to be shared across social media sites such as Facebook or Pinterest.
If you haven't yet tried making a quote graphic to share on your own social media page, I encourage you to try. There are dozens of free and easy sites where your can create genealogy quote graphics and unleash your creativity, such as Pinstamatic and Quozio.
The hardest part will be choosing what to say—so if you're stumped, here are a few suggestions.
Genealogy Quote Ideas
Quote a cherished family member. For instance, one of my Sesniak ancestors used to say: "You bet your boots," indicating that he agreed with what had just been said.
Select a quote from a celebrity or historical figure, such as Benjamin Franklin's "A penny saved is a penny earned." (See more ideas below.)
Start with an inspirational image and add an appropriate quote.
And don't forget to search GenealogyBank's Historical Newspaper Archives for quotes. You might even find one from an ancestor, such as this one by Mary O. Stanton, published in an 1894 newspaper.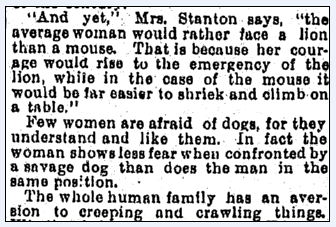 The San Francisco Chronicle created this illustration to accompany Stanton's quote: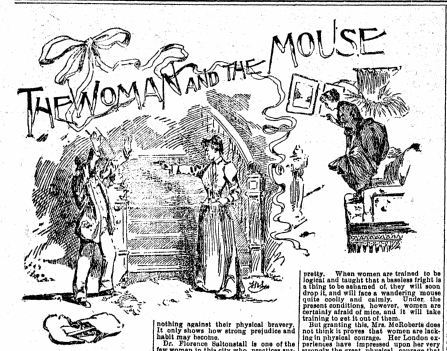 To see a more modern graphic design of Stanton's quote, click here: http://www.pinterest.com/pin/195977021259910167/.
Free Quote Graphics Sites
The following sites have free options and may allow you to connect by using your Facebook account. If not, create an account with the site itself and try out the features.
Some of these quote sites allow you to upload your own background image, while others provide sample graphics. Subscription services may be required for advanced features, but I was able to make appealing genealogy quotes on all of the tested sites for free.
Each quote site is different, and I am not recommending one over the other. If you have a site that you prefer over these, please let us know in the comments section.
Inspirational Quotes for Genealogy
Try unleashing your creativity with these sample quotes.
"The more you know of your history, the more liberated you are." —Maya Angelou
"I sustain myself with the love of family." —Maya Angelou
"The patriot blood of my father was warm in my veins." —Clara Barton
"If you want to understand today, you have to search yesterday." —Pearl S. Buck
"Let us put our minds together and see what life we can make for our children." —Sitting Bull
"A man finds room in the few square inches of the face for the traits of all his ancestors; for the expression of all his history, and his wants." —Ralph Waldo Emerson
"Ever since I watched Roots, I've dreamed of tracing my African ancestry and helping other people do the same." —Henry Louis Gates
"When you start about family, about lineage and ancestry, you are talking about every person on earth." —Alex Haley
"Develop a healthy skepticism. Accept nothing unreservedly until proven." —Donald Lines Jacobus. Genealogy As Pastime and Profession. (Baltimore: Genealogical Pub. Co, 1968)
"From time to time, the Tree of Liberty must be watered with the blood of tyrants and patriots." —Thomas Jefferson
"Give me your tired, your poor, your huddled masses yearning to breathe free, the wretched refuse of your teeming shore. Send these, the homeless, tempest-tost to me. I lift my lamp beside the golden door!" —Poet Emma Lazarus, inscribed beneath the monument at Ellis Island
"I come from pioneer stock, developers of the West, people who went out into the wilderness and set up home with nothing but a pair of oxen." —Joni Mitchell
"I freed a thousand slaves. I could have freed a thousand more if only they knew they were slaves." —Harriet Tubman
Pinterest Genealogy Quotes Boards
Start your own Pinterest quote board and be sure to follow ours at:
Related Genealogy Quotes Blog Articles:
[bottom_post_ad]
(Visited 390 times, 1 visits today)