Introduction: Sarah Brooks, from Freepeoplesearch.org, is a Houston-based freelance writer and blogger. Questions and comments can be sent to her at: brooks.sarah23@gmail.com. In this guest blog post, Sarah provides some basic tips on doing your own genealogy.
Researching your family history can be both fun and gratifying. For some genealogists, this research is simply a way to complete an individual family tree by filling in missing names and dates. However, many family historians want to go farther than just collecting vital statistics. For them, the purpose of genealogy research is to get a better understanding of their family stories, family member personalities, and the unique cities, towns, and communities surrounding their relatives.
Whatever your reasons are for researching your family history, the effort will be challenging, time consuming—and worthwhile. Follow these tips to make your genealogy research as fun, rewarding, and easy as possible.
1) Gather Family Documents, Pictures, and Notes
To start your family history search, begin at home. Gather all of the family pictures, letters, and documents you currently have and organize them in archival, acid-free boxes and folders.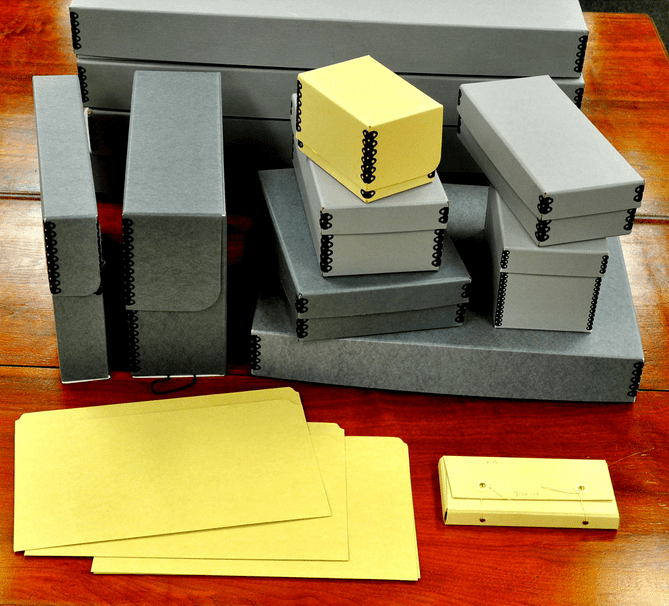 Next, begin taking detailed notes on what you already know about your family. From where did your family emigrate? Where did they settle? What marriages and children do you know about? After collecting everything immediately available to you, it's time to move on to the next steps in your genealogy research.
2) Interview Living Relatives
The most knowledgeable and accessible sources of information about your family are your relatives, so you should interview them as part of your family history search. In particular, the oldest surviving relatives in your family—grandparents, great grandparents, and great aunts or uncles—know a great deal about your family's history and will probably be able to help the most in piecing together your family history.
Depending on what your relatives are comfortable with, you can bring a tape recorder, camera, video camera or just a notebook and pen to fully document the interviews and get as much input as possible from the older generation. While written content on family history is always valuable, so are images, audio, and video, which supplement your notes and capture each family member's appearance and personality. Ultimately, this multimedia approach to interviewing can help bring your family stories to life.
3) Document Your Family Tree
Finally, as you interview your relatives, begin filling out your family tree. You can design your own family tree as the interviews unfold, or use a pre-designed family tree template to fill in the blanks. GenealogyBank offers a free digital family tree that can be edited with Microsoft PowerPoint. Just visit: "Family Tree Template—Free Download." Once you are finished filling out the names and dates on the family tree chart in PowerPoint, you can easily print it out. That way you can create both digital and paper copies of your family tree.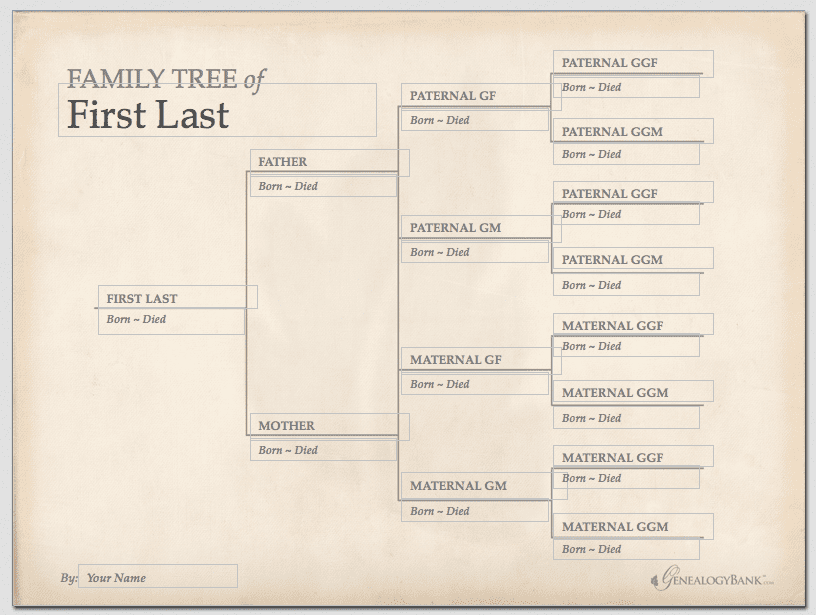 4) Back Up Your Genealogy Work!
As much as possible, preserve your genealogy material in different formats and places: store paper copies in archival boxes and folders; and digital copies on your computer's hard drive, on various websites such as Scribd.com and Pinterest, and on "cloud" online storage sites such as Dropbox, Carbonite, Evernote and Mozy.
5) Find Good Genealogy Sources
After you interview relatives and record their family stories, you should then find additional genealogy sources to corroborate facts, fill in the blanks, and add additional stories. A great place to begin searching for secondary source information is through old newspapers. GenealogyBank's online Historical Newspaper Archives, for example, offer more than 6,500 historical newspapers that date from 1690 to the present.
Historical newspapers are a great way to learn your ancestors' stories, as they are filled with obituaries, marriage announcements, birth notices, and local news stories that are crucial to understanding and piecing together family history. Obituaries, in particular, can provide valuable information about an individual's past.
In addition to searching online newspapers, you can also visit libraries in the towns where your ancestors lived. These visits allow you to search local publications, conduct interviews with clerks and historians, and view census information first-hand. Military records and even medical documents are sometimes available for your review. The Church of Jesus Christ of Latter-day Saints also maintains an excellent database for genealogical records that can be a big help in your family history research.
6) Filling Gaps and Building Your Family Tree
The key to creating a full, detailed family tree is to be persistent in your search. New information about individuals and communities becomes available regularly, so it might be just a matter of time before you solve family mysteries and fill all the gaps in your family tree.
Whether your ancestral quest is a short-term project or a life-long passion, persistence and creative thinking will lead you to new and fascinating information about your family history.
Related Articles: