Family Tree Template – Free Download
Create an artful display of your heritage with our free family tree chart template. This stylish 4-generation pedigree chart has editable text fields so that you can easily populate it with your own ancestral lines.
Family Tree Chart Populated Example: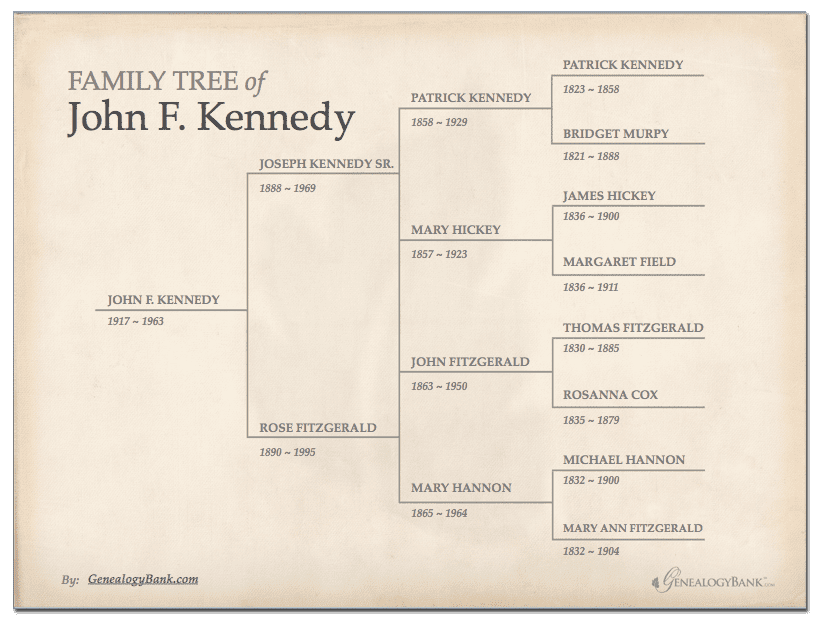 Family Tree Chart Editable Template Fields: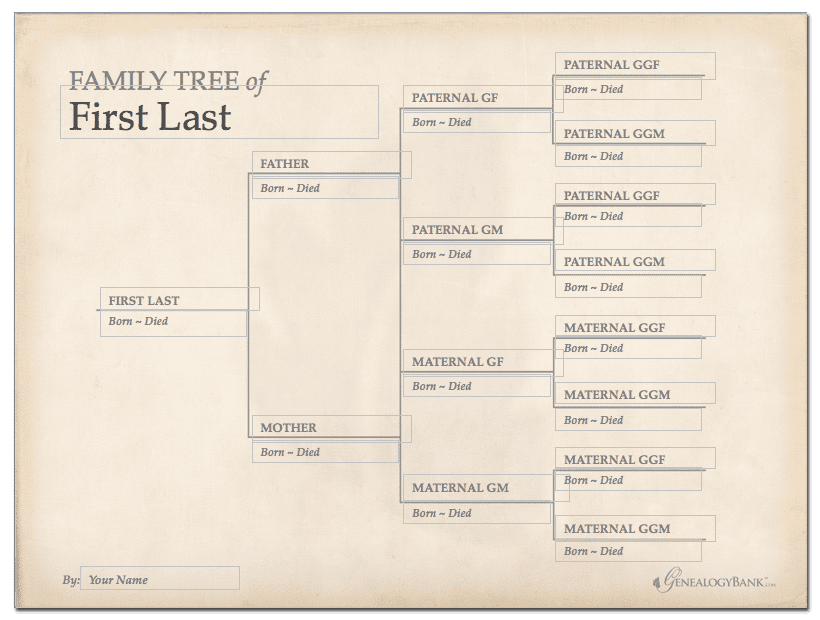 Our family tree template is also a printable so that when you are finished filling out the editable form fields you can print it out onto high quality paper and adorn it with a frame to showcase your own ancestry or to give as a personalized family tree gift.
Framed Family Tree Wall Art Example:
To get started simply click the link below to download. Note that you must have Microsoft PowerPoint installed on your computer.
Download the Free Family Tree Chart Template »
Download the Kennedy Family Tree Example Template »
You are welcome to share our ancestry chart on your blog or website if you wish. Please use the embed code below and notify us via our contact form where you have added our  template.
Embed This Image On Your Site (copy code below):