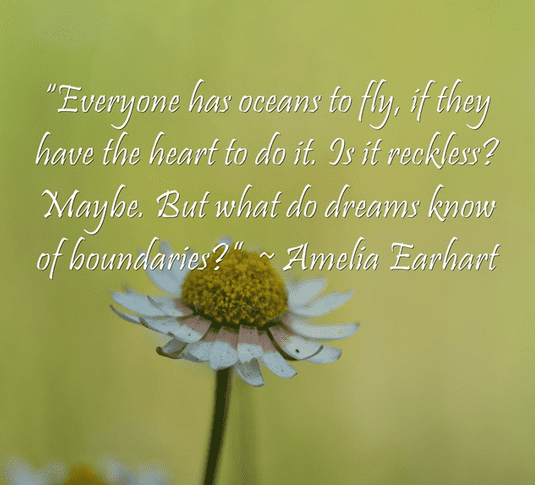 Amelia Earhart, the pioneering female pilot, achieved enduring fame with the many aviation records she set during the 1920s and '30s. Early in her career she achieved an impressive feat when she became the first woman to receive a pilot's license from the distinguished National Aeronautic Association, on 16 May 1923. In 1928 she became the first woman to cross the Atlantic by plane when she flew as part of the crew (her duty was to keep the flight log) with Wilmer Stultz and Louis Gordon.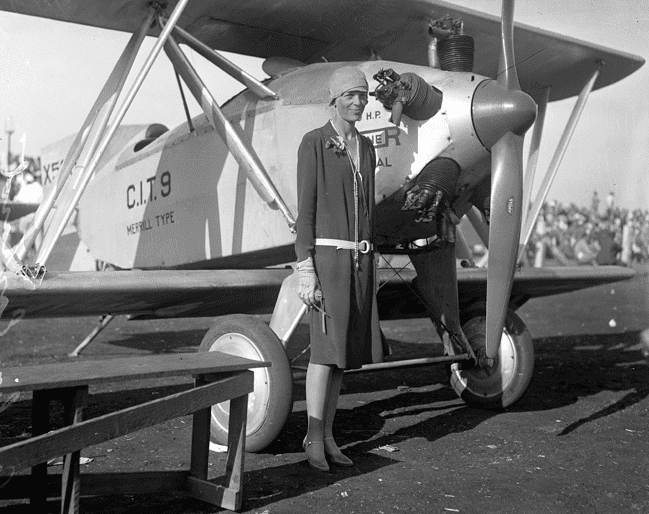 That successful airplane flight (and the fame it achieved—including a ticker-tape parade in New York City and a White House reception with President Calvin Coolidge) obviously whetted her appetite for aviation, and four years later Earhart made a bold attempt to fly across the Atlantic Ocean solo. This daring flight feat had only been accomplished once before, by Charles Lindbergh in 1927.
On 20 May 1932, the fifth anniversary of Lindberg's famous flight, Earhart departed Newfoundland in her 600-horsepower Lockheed Vega to cross the vast ocean with 420 gallons of gasoline and a quart of chicken soup. Her goal destination was Paris, but after 14 hours and 56 minutes of fighting strong winds and some slight mechanical problems, she settled for landing her plane in Northern Ireland. She had done it—the first woman to fly solo across the Atlantic! For this 15-hour feat of endurance and pluck she became the first woman to receive the Distinguished Flying Cross, and the flight cemented her fame.
Earhart's departure for her historic cross-Atlantic flight 1n 1932 was reported on the front page of this Georgia newspaper.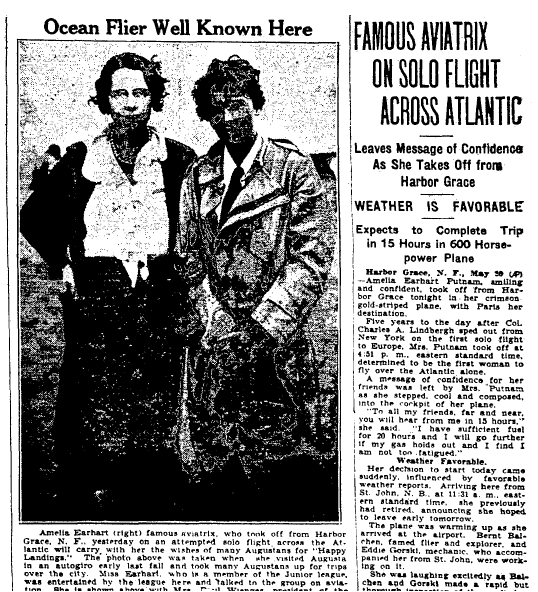 Here is a transcription of this article:
Harbor Grace, N.F., May 20 (AP)—Amelia Earhart Putnam, smiling and confident, took off from Harbor Grace tonight in her crimson, gold-striped plane, with Paris her destination.
Five years to the day after Col. Charles A. Lindbergh sped out from New York on the first solo flight to Europe, Mrs. Putnam took off at 4:51 p.m., eastern standard time, determined to be the first woman to fly over the Atlantic alone.
A message of confidence for her friends was left by Mrs. Putnam as she stepped, cool and composed, into the cockpit of her plane.
"To all my friends, far and near, you will hear from me in 15 hours," she said. "I have sufficient fuel for 20 hours and I will go further if my gas holds out and I find I am not too fatigued."
Weather Favorable
Her decision to start today came suddenly, influenced by favorable weather reports. Arriving here from St. John, N.B., at 11:31 a.m., eastern standard time, she previously had retired, announcing she hoped to leave early tomorrow.
The plane was warming up as she arrived at the airport. Bernt Balchen, famed flier and explorer, and Eddie Gorski, mechanic, who accompanied her from St. John, were working on it.
She was laughing excitedly as Balchen and Gorski made a rapid but thorough inspection of the craft, [but then] her attitude changed to that of grave silence.
Satisfied that the ship was fit, Balchen and Gorski joined Mrs. Putnam for a final conference before the takeoff. She gave them each a hearty handshake, said "I am confident of success," and stepped into the plane.
Paris Is Goal
She made a perfect takeoff. Paris was her goal.
Her destination was not announced until just before the start. No reason was given for its choice.
Her plane is a 600-horsepower Wasp motored craft with a cruising speed of 140 miles an hour, a maximum speed of 180 and a cruising radius of 3,200 miles. It carried a fuel supply of 420 gallons of gasoline and 20 gallons of oil, sufficient, she was confident, to keep her aloft for fully 20 hours.
For herself, she carried a quart of chicken soup and nothing more.
A light southwest wind was blowing and the sky was cloudy as Mrs. Putnam sped eastward toward her goal, but she had the cheering promise of clear skies and friendly winds along the way.
New York, May 20 (AP)—George Palmer Putnam, husband of Amelia Earhart, tonight expressed complete confidence his wife would successfully complete her solo flight across to Paris.
Reached a few minutes after the hop-off at the United States weather bureau, where he remained much of the day checking weather reports, Putnam said briefly: "I have complete confidence in her. What else can I say?"
Ruth Nichols, society aviatrix who had hoped to be the first woman to cross the Atlantic by air, also expressed confidence Miss Earhart would reach her goal.
Related Articles & Link: