Genealogists who made a difference
William Montgomery Clemens (1860-1931)
was a prolific genealogist and writer. Nephew to the more famous Samuel Clemens (1835-1910) – he was also a newspaper man and author. William M. Clemens started writing for the Pittsburgh Leader in 1879 and continued his research & writing for more than five decades.
(Illus. Samuel Clemens/Mark Twain – 2nd from right).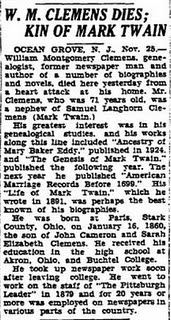 (Click here to see original Obituary – Trenton Evening Times 25 Nov. 1931)


A prolific writer, he was the author of well over 100 books and hundreds of essays and newspaper articles.

His regular column – "Notes on American Ancestry and Revolutionary Records" regularly appeared as the "Genealogical Department" in the Columbia, SC newspaper – the State.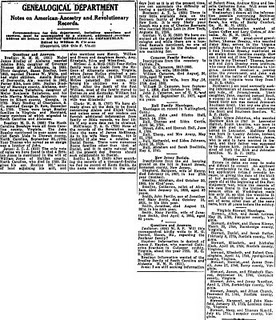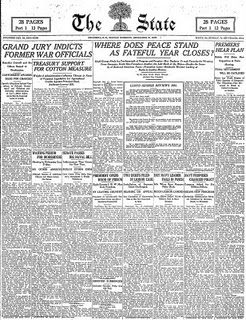 Click Here to search all of the back issues of the State (Columbia, SC) newspaper 1891-1922
Over 80 of Clemens' genealogy columns appeared in the Star.
Each one has genealogical details & information for families from across the country.
He regularly received questions from his readers and posted them to this column.
GenealogyBank has added a new feature – Ask the Genealogist!
Have a question about GenealogyBank or hit a brick wall with your family history research? Write us and let us know.
.
(Visited 221 times, 1 visits today)