Gather round the telly, grab some popcorn and let the kids stay up!
Special alert to our GenealogyBank members in the United Kingdom and beyond: please pay careful attention to the next television episode featuring Samantha Womack on Who Do You Think You Are? being broadcast on BBC-TV in the UK.
We received word that GenealogyBank's newspaper archive was used to trace Womack's family tree and is one of the sources credited in this WDYTYA episode. Yea!
Samantha Womack is the star of the UK hit television series "EastEnders."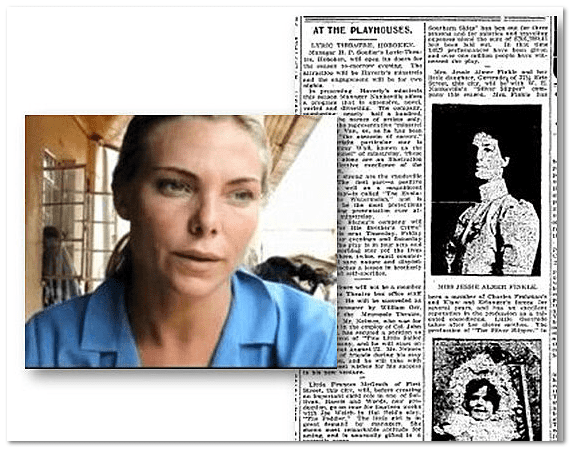 Tune in to BBC and watch this new WDYTYA episode on Wednesday, August 15.
To read the newspaper article used to trace the Womacks in the upcoming show, see the article "At the Playhouses" published in the Evening Journal (Jersey City, New Jersey), 6 August 1904, page 3.
(Visited 97 times, 1 visits today)