Setting aside a day to honor mothers is a tradition celebrated in many cultures and countries, from ancient times to today. In the United States, Mother's Day became an official national holiday with the signing of a proclamation by President Woodrow Wilson on 9 May 1914.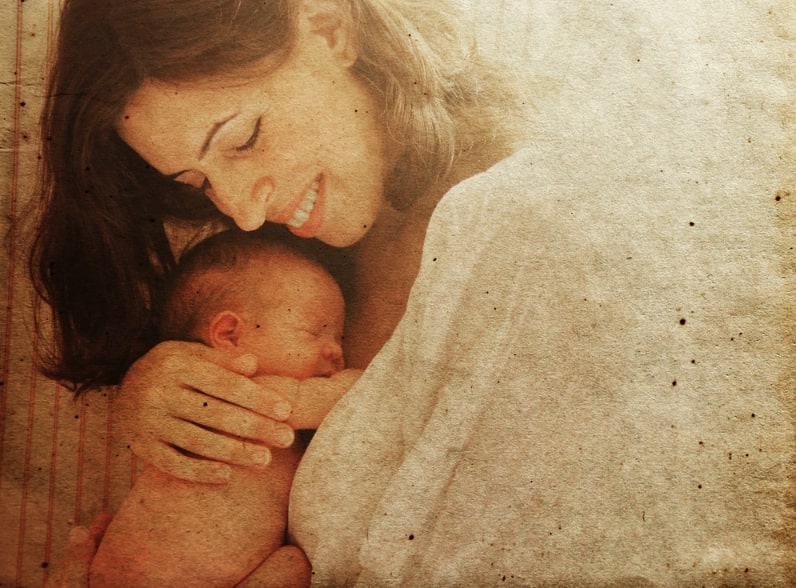 Photo credit: https://depositphotos.com/home.html
Some form of a mother's day, however, had been celebrated in America since shortly after the Civil War, begun as small local gatherings of women whose sons had fought each other in the war.
One such woman, Ann Jarvis, established a "Mother's Friendship Day" committee in 1868, but her dreams of having this established as a national observance had not been realized by the time she died on 9 May 1905.
Her daughter, Anna Marie Jarvis, carried on the struggle to create a national day to honor mothers.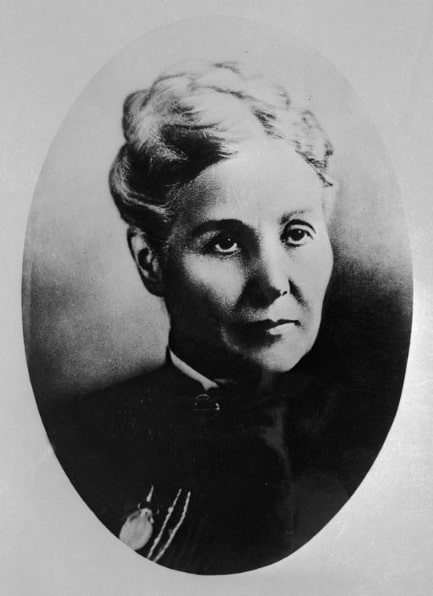 On 10 May 1908, Anna Marie Jarvis held a service to honor her mother and all mothers in the Methodist Episcopal Church in Grafton, West Virginia. She delivered 500 carnations at that service, her mother's favorite flower, thereby establishing one of the first traditions of Mother's Day.
Two years later the state of West Virginia established Mother's Day as an official holiday, and four years later Congress passed the joint resolution that President Wilson signed on 9 May 1914, establishing the second Sunday in May as "Mother's Day."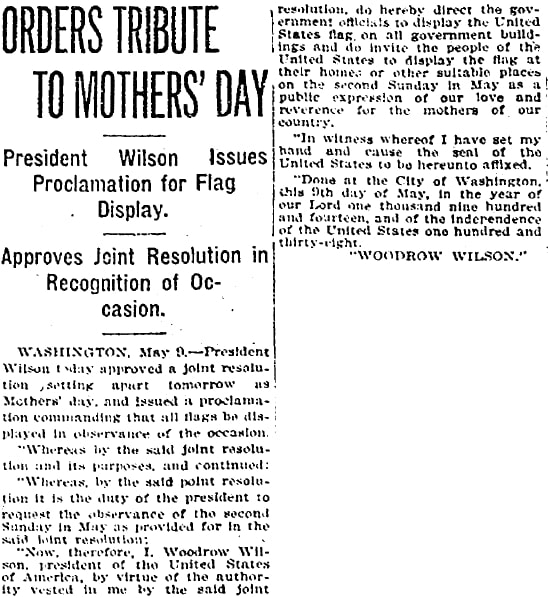 President Wilson's proclamation declared:
"Now, therefore, I, Woodrow Wilson, president of the United States of America, by virtue of the authority vested in me by the said joint resolution, do hereby direct the government officials to display the United States flag on all government buildings and do invite the people of the United States to display the flag at their homes or other suitable places on the second Sunday in May as a public expression of our love and reverence for the mothers of our country."
Happy Mother's Day this upcoming Sunday!
Explore over 330 years of newspapers and historical records in GenealogyBank. Discover your family story! Start a 7-Day Free Trial
Note on the header image: a cake to celebrate Mother's Day. Credit: https://depositphotos.com/home.html