How many stories can a family remember and pass down? Some of the great family stories from the past were not recorded and have been forgotten. Time after time genealogists have found amazing stories in their ancestry research that they never knew about their family.
Look at what we learn from the obituary of Joseph Babington (1837-1922), an early Idaho pioneer.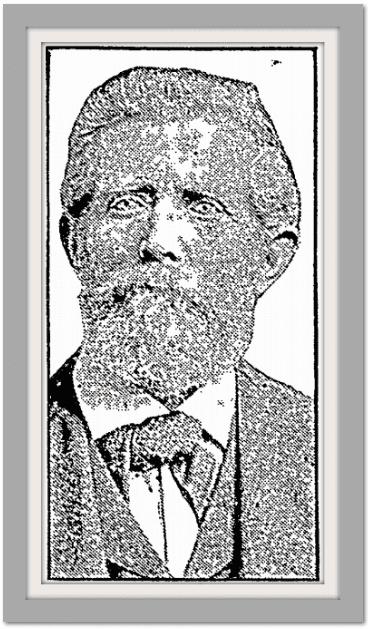 In the spring of 1862 Babington crossed the Great Plains by ox train in a caravan of 80 wagons. The trip included many Indian fights, and he had his horse shot out from under him multiple times. One time the American Indians stole the pioneers' oxen "and he tracked the animals and while the enemy slept brought them back again."
Babington's story reads like so many of my favorite Westerns!
"Crossing the Snake River in Idaho, the wagons had to be taken apart three times and rafted over the treacherous stream."
Think about that: three times the pioneers had to take apart the wagons just to get them across the river. Now—look at this detail about their journey across America provided in the old newspaper: "Cattle accompanied the train and in the morning after milking a certain quantity was suspended in strong holders over the rear wheels, the jolting of which manufactured all the butter required."
Funny. What great family stories. We need to find these stories, document them and make sure they get preserved in the family so that they are not lost.
Babington's obituary has all of the usual genealogical facts—but the details it provides about the tough life of an American pioneer give us the rest of his story, and will be treasured by the family forever. We might think we're living in tough times today—but look at what our ancestors had to do just to survive!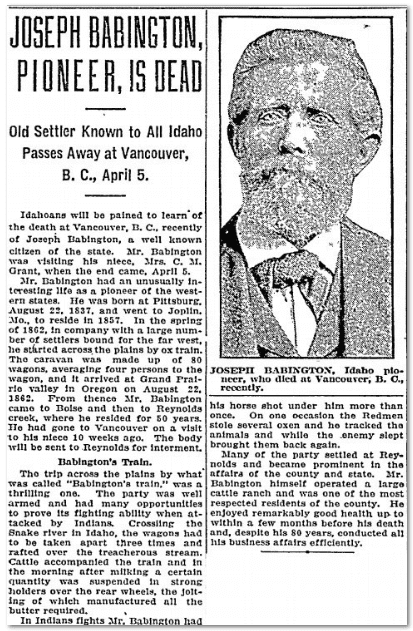 (Visited 111 times, 1 visits today)