If you committed murder in 1755 you were dealt with severely. However, the punishment for the crime was not always the same for a man as it was for a woman.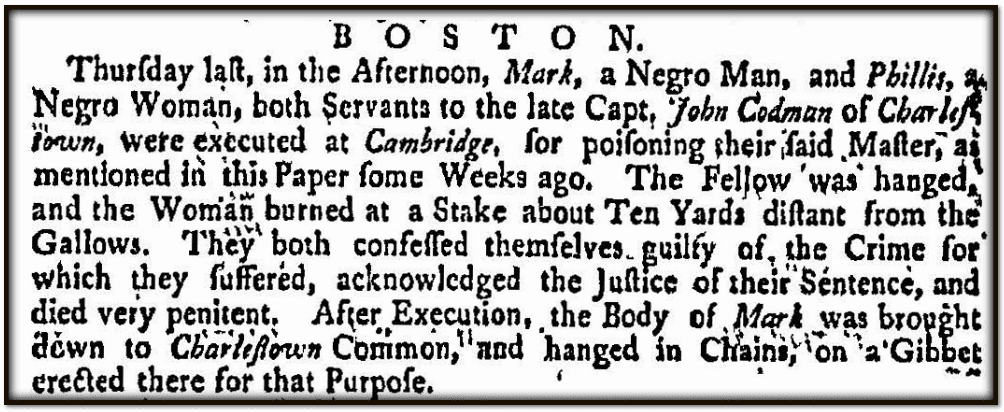 In this article from an old 1700s newspaper, we learn that a man and a woman servant were found guilty of the murder of their master. The woman was burned at the stake for the crime.
Meanwhile the man was hanged on the gallows, and then later his body was hung in the town square by a chain.
Judy G. Russell, JD, CG, CGL, the Legal Genealogist, will be speaking this Saturday to the Seattle Genealogical Society about the differences in applying the law and punishments between men and women throughout history. Her remarks are entitled: "Don't Forget the Ladies—A Genealogist's Guide to Women and the Law." Get the event details at the Seattle Genealogical Society website here: http://seattlegenealogicalsociety.org/content/seminars.
(Visited 313 times, 1 visits today)