I have been researching my Kemp cousins, but was not finding some of my more recent relatives.
Looking for Marion Kemp (1905- ), I knew: she married William Sullivan; their children were Harold, Donald and John; and they lived in New York.
I searched for them everywhere in New York, and then I spotted a Marion Sullivan in New Jersey listed in the 1940 U.S. Census. Hmm… this listing has the right children's names.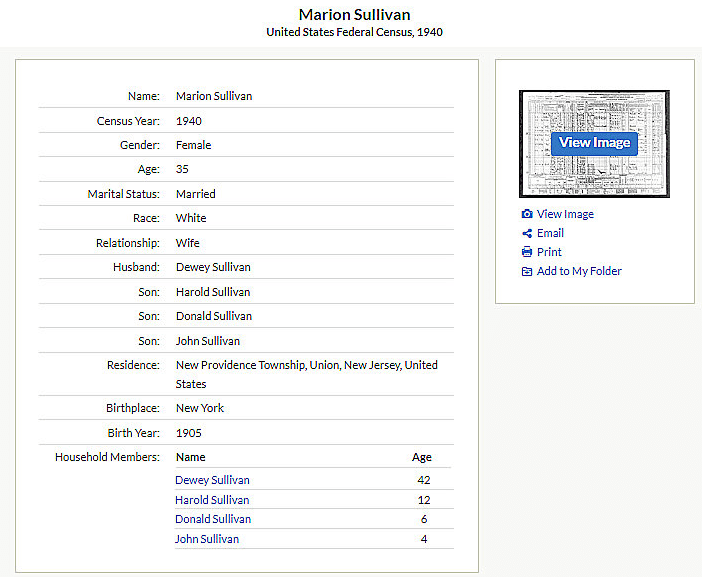 OK. The ages match – the children match. This looks like her census record – but I'm not sure why her husband William is called "Dewey." Perhaps that was his nickname.
Digging further, I turned to GenealogyBank's Historical Newspaper Archives – and I found their son John's obituary.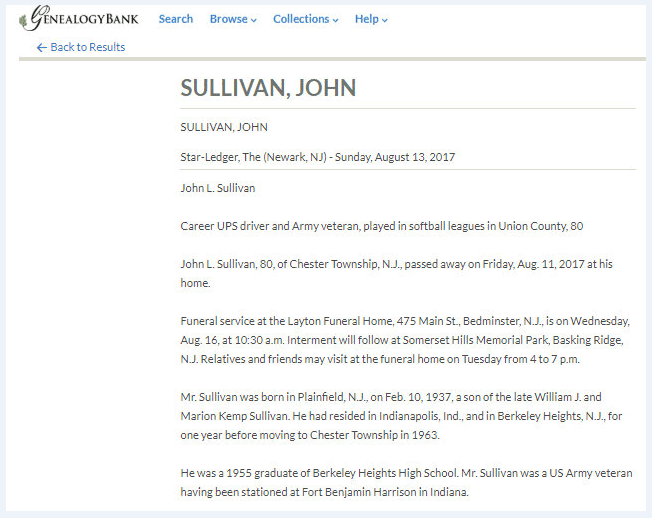 This obituary confirmed the names of the family and where the family members lived. It stated that he was born in Plainfield, New Jersey – and that in addition to his wife, his two brothers had also passed away.
It is great that these resources are all available online.
I did not know that the family had moved to New Jersey.
Armed with this information I was able to frame the family correctly.
Thank you GenealogyBank!