Are you attending the RootsTech 2015 genealogy conference this upcoming Thursday-Saturday, February 12-14? GenealogyBank.com and FamilySearch International are teaming together to present a class on the power of indexed obituaries, and we'd like to invite you to join us!
The one-hour presentation, intended for all audience levels, will be this Thursday, February 12, at 4:30 p.m. in Ballroom B at the Salt Palace Convention Center, Salt Lake City, Utah. The co-presenters will be Ross Allred, GenealogyBank Director, and John Alexander, FamilySearch Manager.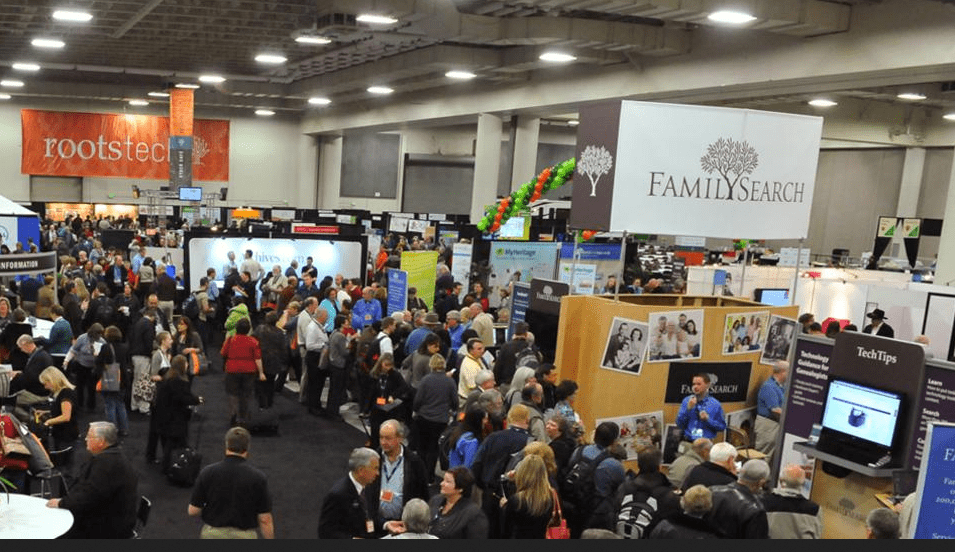 Whether you are going to RootsTech in person or following along at home, there's an important first step you can take to get the most out of this important family history event: download the free RootsTech 2015 App. With the RootsTech conference app you can create your class schedule, learn more about the presenters and exhibitors, follow the conference via social media channels, and network with others. The RootsTech conference app is available for Apple, Android, and other mobile devices.
The Future of Genealogy – Indexed Obituaries
The presentation Ross and John will be making is Session ID RT1913 and entitled "The Future of Genealogy – Indexed Obituaries: Learn How FamilySearch and GenealogyBank Have Partnered in Creating an Indexed Obituary Collection." You can download the class syllabus here: http://bit.ly/1DATW5B.
Attendees will learn about the massive collection of obituaries (projected 500+ million obituaries in the U.S.) that are currently being indexed and published through the partnership of GenealogyBank and FamilySearch.
Obituaries tell the stories of people's lives with a "treasure trove" of precious family information "locked away" in newspapers. Obituaries, unlike any other resource, have the ability to add incredible dimensions to an individual's family history research. The unique life stories written, dates documented, and generations of family members mentioned are often only found within an obituary. The average obituary can contain the names of over 10 family members of the deceased – parents, spouse, siblings, children, grandchildren, and other relatives and friends.
Ross and John will present actual obituaries and show the number of familial relationships they contain, examine the multi-generational family tree information, and illustrate the life stories behind the names. They will demonstrate that through the power of obituaries, genealogists can find clues to help overcome the brick walls they encounter in their genealogical research. Examples will be taken from GenealogyBank and FamilySearch Current and Historical Obituary collections.
Speaker Bios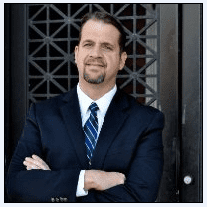 Ross L. Allred is currently serving as Director of GenealogyBank.com at NewsBank, inc. Ross currently manages Content Enhancement and Business Development at GenealogyBank and is Director over ObitsArchive.com. Ross has also served in additional roles in Marketing and Product since joining NewsBank in 2010. Prior to joining NewsBank, Ross was Interactive Marketing Director at WorldVitalRecords.com, a FamilyLink.com company, and held multiple positions at Ancestry.com including Self-Publishing Sr. Marketing Manager, Sr. Cross-Sell Manager and E-Marketing Campaign Manager. Ross holds an Interactive Marketing Communications Certificate from the University of Utah and B.S. in Accounting from Brigham Young University.
John K. Alexander heads the Newspaper and Obituary Publication efforts for FamilySearch. John has been with FamilySearch for over four years working as a Project Manager on Records Publication. John received an MA in History from the University of Utah in 2009 and a MLIS from the University of Washington in 2013. He is also a certified PMP. John worked at the University of Utah's Marriott Library from 2006-2009.
Company Overviews
GenealogyBank.com, a division of NewsBank inc., is one of the largest and fastest growing exclusive searchable newspaper archives online for genealogy research. GenealogyBank.com is home to over 6,700+ fully-searchable U.S. newspapers from 1690-today and more than 1.5+ billion genealogy records. Our online newspaper archive is one of the most comprehensive genealogy websites in the United States helping people discover, preserve and share their family history. It provides information on millions of American families, with newspaper articles that provide first-hand accounts of your ancestors' lives that simply can't be found in other genealogy resources: obituaries, birth and marriage notices, photographs, hometown news and more. In addition to its newspapers, GenealogyBank features more than 380,000 historical books and documents from 1749-1994 that include military records, widow claims, orphan petitions, land grants, casualty lists, funeral sermons, biographies and much more. Discover the stories, names, dates, places and events that have shaped your family story at GenealogyBank.com.
FamilySearch International is the largest genealogy organization in the world. FamilySearch is a nonprofit, volunteer-driven organization sponsored by The Church of Jesus Christ of Latter-day Saints. Millions of people use FamilySearch records, resources, and services to learn more about their family history. To help in this great pursuit, FamilySearch and its predecessors have been actively gathering, preserving, and sharing genealogical records worldwide for over 100 years. Patrons may access FamilySearch services and resources free online at FamilySearch.org or through over 4,600 family history centers in 132 countries, including the main Family History Library in Salt Lake City, Utah.
Come Join Us!
Whether you're able to attend in person, or will be following presentations online from your home, we hope you can join Ross and John for their presentation this Thursday. Come see for yourself the power of indexed obituaries!
Also make sure you drop by booth #1129 and say hello to our friendly staff. See you there – or online!
Related Articles: