Osmond Kelly Ingram (1887-1917) of Oneonta, Alabama, was the first U.S. Navy sailor killed in World War I.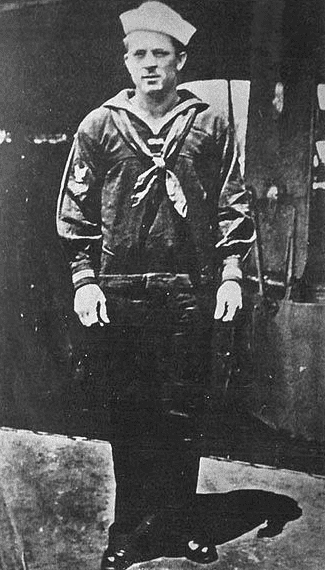 He was posthumously awarded the Medal of Honor for sacrificing his life trying to save his ship and shipmates from a German submarine attack on 15 October 1917.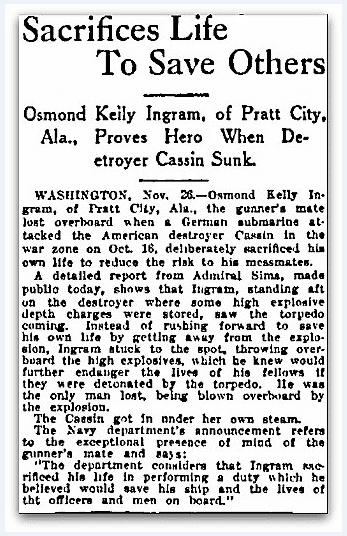 According to this newspaper article:
Ingram, standing aft on the destroyer where some high explosive depth charges were stored, saw the torpedo coming. Instead of rushing forward to save his own life by getting away from the explosion, Ingram stuck to the spot, throwing overboard the high explosives, which he knew would further endanger the lives of his fellows if they were detonated by the torpedo.
The Navy's announcement said:
Ingram sacrificed his life in performing a duty which he believed would save his ship and the lives of the officers and men on board.
Note: although the headline says "When Destroyer Cassin Sunk" the ship in fact was only damaged, and later returned to service after repairs.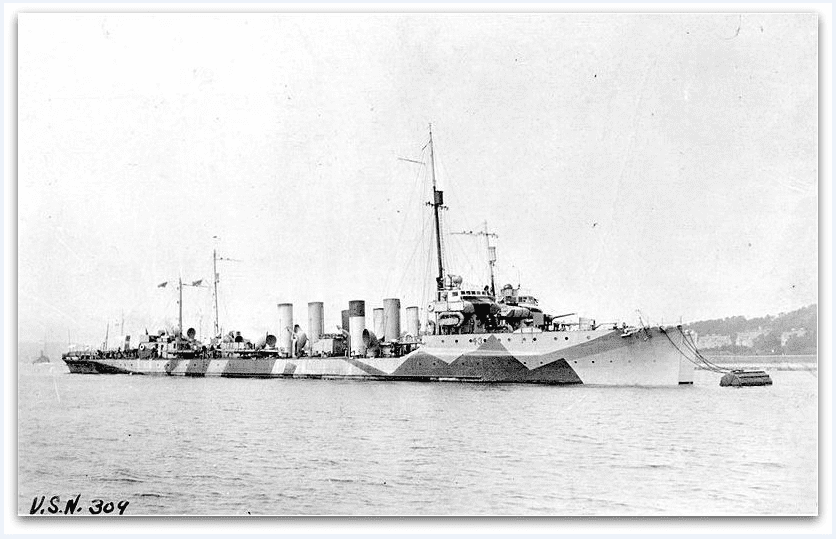 According to Wikipedia:
His ship, USS Cassin, was attacked by the German submarine U-61 off Ireland on October 15, 1917. Gunner's Mate First Class Ingram spotted the approaching torpedo, realized it would strike close by the ship's depth charges, thus dooming the ship, and rushed to jettison the ammunition. He was blown overboard when the torpedo struck, thus becoming the United States Navy's first enlisted man killed in action in World War I as he attempted to save his ship and shipmates. He posthumously received the Medal of Honor for his actions on that day.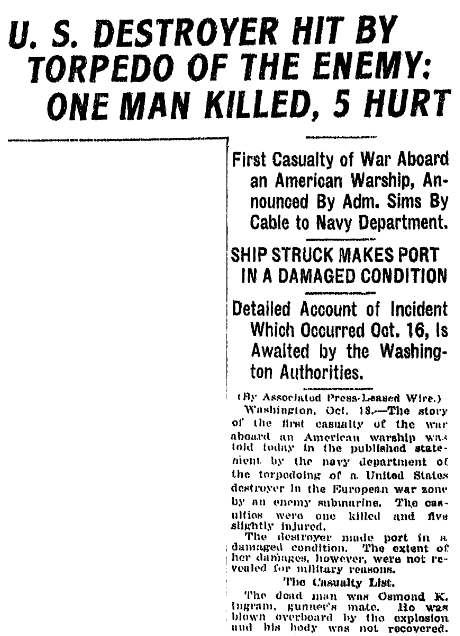 As we get closer to Memorial Day, find and document all of your relatives that served and those that gave their lives for this country.
GenealogyBank's Historical Newspaper Archives document America from 1690 to Today.
Related World War I Articles: