Harrybelle (Durant) Stark (1891-1937) gave the last full measure of devotion to our country. She was the last casualty of World War I.
Born March 1891 in Pensacola, Florida, she was the daughter of Osmond P. (1856-1913) and Annette (Knowles) (1880- ) Durant.
Harrybelle attended Saint Vincent's Hospital School of Nursing in Birmingham, Alabama, and graduated as a nurse in the Class of 1911.
She enlisted in the U.S. Army Nurse Corps 24 August 1916, and was commissioned a lieutenant and sent overseas to serve at Evacuation Hospital No. 6, American Expeditionary Force, based in Souilly, France. It was there that she met and married her husband, Lt. George Frederick Stark (1895-1958), an Army aviator.
WWI ended for the rest of the world on 11 November 1918—but for Harrybelle it would not end for another 19 years, until 16 April 1937.
Near the end of WWI her base was gassed by the Germans. In spite of the damaging effects of the gas she continued to serve and was discharged from the Army on 25 April 1919.
But the deteriorating effects of the gas were too much and she soon entered the Castle Point Veteran's Hospital (Castle Point, New York) where she remained until her death
As the last casualty of WWI she was buried 21 April 1937 at Arlington National Cemetery with full military honors.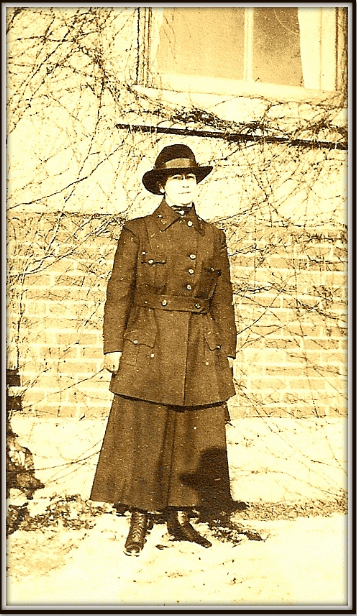 Arlington National Cemetery Puts Tombstone Photos Online
Arlington National Cemetery has recently completed a massive effort to photograph all 400,000 tombstones and put the photos online.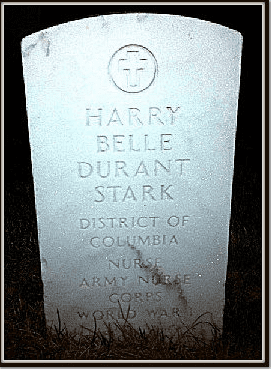 This is a terrific genealogical resource. Genealogists can easily search for their deceased relatives and the website will display the gravestone and show you where on the cemetery map the person is buried.
Arlington National Cemetery. Search burials here:
http://public.mapper.army.mil/ANC/ANCWeb/PublicWMV/ancWeb.html
With a click you can pull up more details of the person's military service and a close-up photograph of the front and back of the tombstone.
When you click on "Details," it pulls up the accompanying tombstone photos with both a front and rear view. Notice the handy "Download Photo" button under each photograph. It's a snap to download and keep these photos to add to your family collectibles.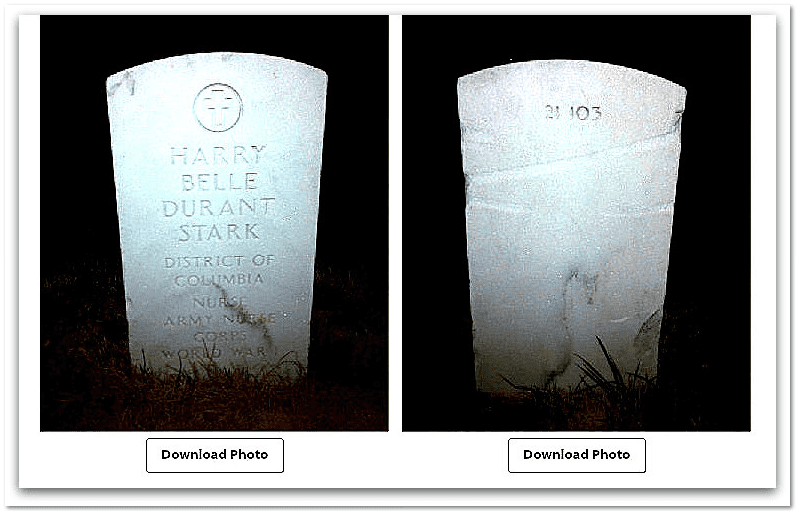 This comprehensive effort by the Arlington National Cemetery is one of the best genealogy websites online today.