Alex Haley (1921-1992) was a famous African American author who had more impact on genealogy than any other person in the past 50 years. He was born 11 August 1921. Haley would be almost 92 years old if he were alive today.
After the release of his book Roots: The Saga of an American Family (New York City, New York: Doubleday) 37 years ago—on 17 August 1976—and the launch of the eight-part television mini-series on ABC-TV in January 1977, the genealogy world was forever changed.
He was 55 years old when Roots was published.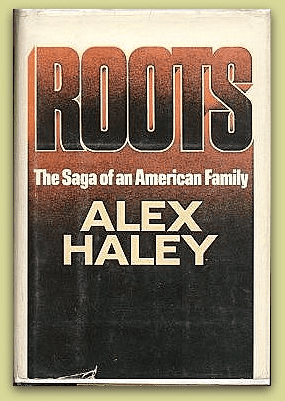 From that point on the number of genealogical societies in the U.S. skyrocketed from 400 societies to over 4,000. Public libraries and state archives across the country were flooded with family history researchers using their book and microfilm collections.
Some major milestones to keep in mind: the first laptop wasn't invented until 1981 (Osborne); Google was launched in 1995; and GenealogyBank was born 19 October 2006.
One man can make a big difference.
Recently Alex Haley's nephew Christopher Haley participated in a DNA study and was surprised to learn about his Scottish roots. Hosted by Megan Smolenyak, this episode of Roots Television shows the family reunion of the Haley and Baff families: