Ven Pitoni (1912-1999) had a long-running syndicated column "What's In a Name?" that gives good insights for family historians.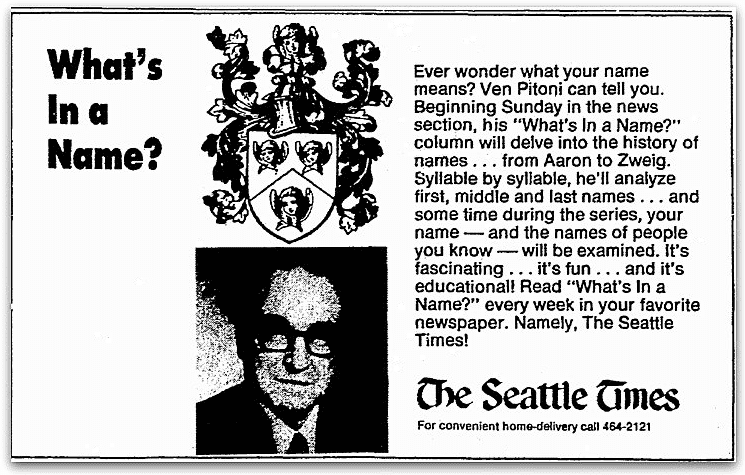 This article on the Merrill surname is a typical example, in which Pitoni covered the history and derivation of the surname and also gave multiple examples of early Americans who carried that name.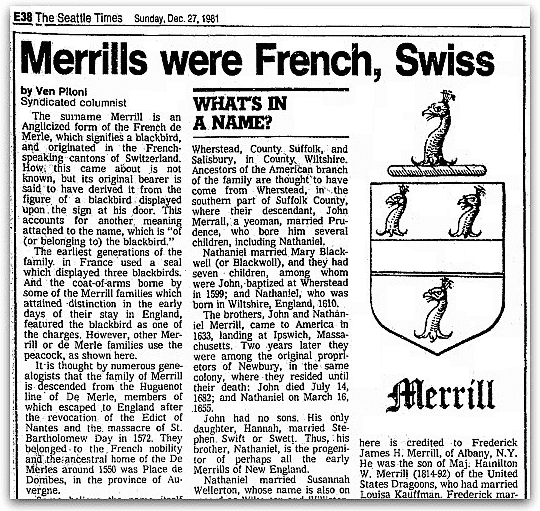 Venanzio P. Pitoni was born in Rochester, New York, on 21 July 1912 and died there on 14 April 1999. He was the son of Italian immigrants Guido Pitoni (1891-1957) and Giuseppina (Josephine) Tabacco (1893-1976). They were so Italian that his sister was named "Italia" Pitoni – but she went by Ida: Ida Josephine (Pitoni) Compertore (1914-1996).
Here is Venanzio P. Pitoni's Social Security Death Index entry.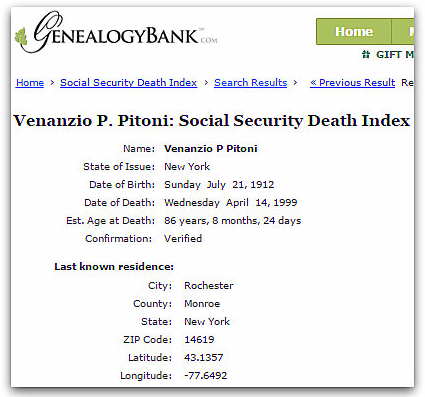 Ven Pitoni was an important contributor to our genealogical heritage. The history of his life and writings are found in GenealogyBank's Historical Newspaper Archives and Social Security Death Index.
Dig into GenealogyBank and find the stories behind your ancestors and their surnames.
Related Articles:
(Visited 156 times, 1 visits today)